Multiple victims from UPS center shooting in San Francisco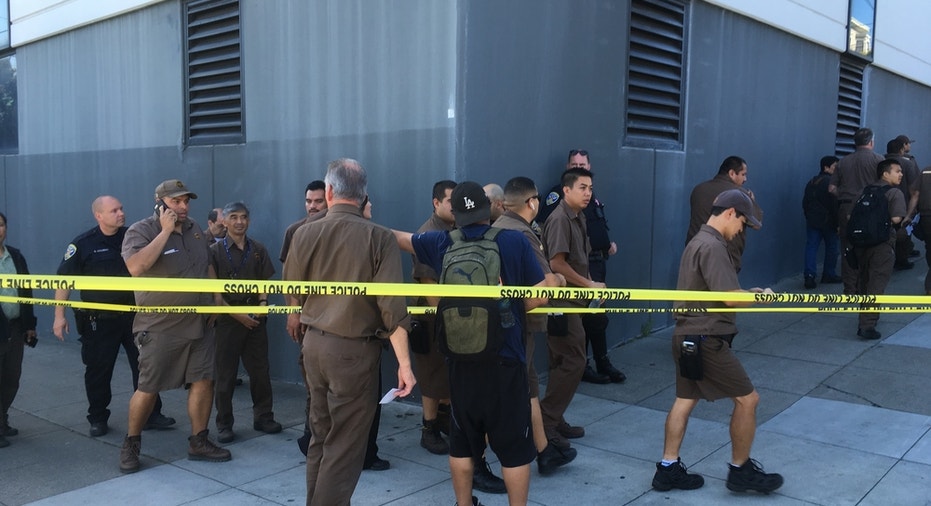 SAN FRANCISCO (AP) — A shooting Wednesday at a sprawling UPS warehouse and customer service center in San Francisco sent multiple victims to a hospital, officials said.
Brent Andrew, spokesman for Zuckerberg San Francisco General Hospital, said the hospital had received the victims, but he did not know exactly how many people or their conditions.
San Francisco police confirmed a shooting at the facility in the Potrero Hill neighborhood but didn't release information on injuries or the shooter.
Auto shop owner Robert Kim said he heard about five to eight rapid gunshots. The next thing he knew, he said, "there's a mob of UPS drivers" running down the street screaming "shooter, shooter."
Uniformed UPS employees were led out in a line by officers next to a highway. They walked away calmly with emergency vehicles nearby and gathered nearby outside a restaurant.
The shooting led to a massive police response and a shelter-in-place warning for the surrounding area.
The building is on the eastern edge of San Francisco, about 2.5 miles from downtown San Francisco.
Police are advising people to avoid the area.