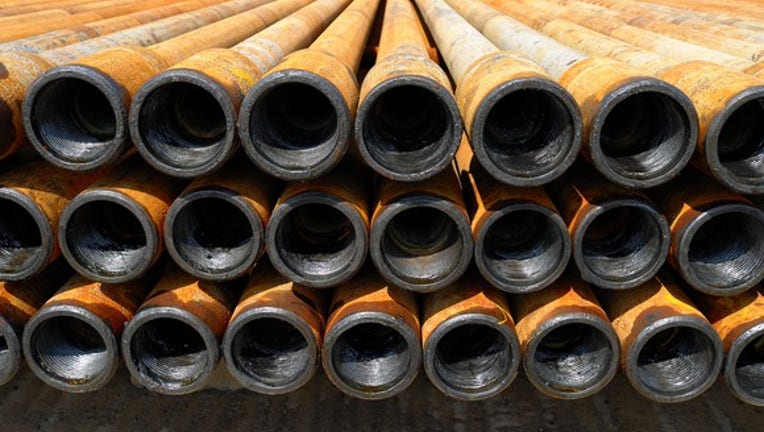 On the one hand,MRC Global's (NYSE: MRC) financial results took a step back during the fourth quarter after revenue declined and its adjusted net loss widened. However, the company expected as much due to seasonality. Meanwhile, there were some encouraging trends elsewhere in its business, which has it expecting sales and earnings to start growing again this year.
MRC Global results: The raw numbers
Data source: MRC Global.
What happened with MRC Global this quarter?
MRC Global continues to see some slight improvements.
MRC Global's revenue slumped 26% year over year due to weakness across all segments and sectors. Furthermore, sales were down 9% versus last quarter due to seasonal weakness in sales to midstream customers. However, it wasn't all bad news as sales in the upstream segment increased 8% versus the third quarter thanks to improving well completion activity across U.S. shale plays.
While the company's net loss appears to have vastly improved versus last year, that's because it recorded a significant impairment charge in the fourth quarter or 2015. If we adjust for the difference in one-time items in both quarters, the company would have still reported a loss of $0.18 per share during 2016's fourth quarter versus a profit of $0.12 per share in the fourth quarter of 2015. Also, the company's loss in the fourth quarter deepened from the third quarter's adjusted loss of $0.06 per share.
Despite the accounting loss, the company did generate $23 million of cash from operations last quarter and $253 million for the full year. As a result, it ended the quarter with $109 million of cash and just $305 million of net debt, which is down by $1 billion over the past two years. The company also repurchased $7 million of stock during the quarter and has now bought back $107 million under its $125 million share repurchase plan.
Image source: Getty Images.
What management had to say
CEO Andrew Lane commented on the quarter and the company's recent progress by saying:
MRC Global's focus during the oil market downturn was to shore up its position so it could thrive when market conditions improved. That's just what the company has done by shedding debt and costs so that it has the flexibility to expand now that its customers are spending again.
Looking forward
There has been a noticeable rise in industry budgets this year, which is starting to flow down to distributors. For example, fellow energy sector distributor NOW Inc. (NYSE: DNOW) noted that the recent rise in the North American rig count is starting to translate into more sales. In fact, NOW CEO Robert Workman pointed out that the company recently won new supply chain service awards, which has it "encouraged about 2017." MRC Global's CEO, likewise, "expect[s] 2017 results to be improved over 2016 and we are looking forward to returning to sales and earnings growth across each of our segments and sectors."
10 stocks we like better than MRC GlobalWhen investing geniuses David and Tom Gardner have a stock tip, it can pay to listen. After all, the newsletter they have run for over a decade, Motley Fool Stock Advisor, has tripled the market.*
David and Tom just revealed what they believe are the 10 best stocks for investors to buy right now... and MRC Global wasn't one of them! That's right -- they think these 10 stocks are even better buys.
Click here to learn about these picks!
*Stock Advisor returns as of February 6, 2017
Matt DiLallo has no position in any stocks mentioned. The Motley Fool owns shares of and recommends NOW. The Motley Fool recommends MRC Global. The Motley Fool has a disclosure policy.