Morgan Stanley's profit doubles as bond-trading revenue surges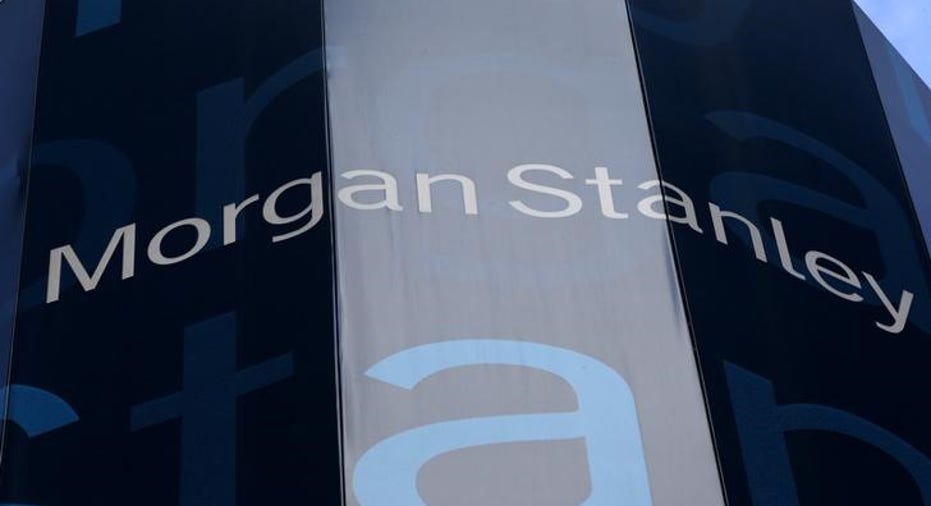 Wall Street bank Morgan Stanley's profit doubled in the last quarter of the year, far exceeding expectations, as trading activity surged following the U.S. presidential election.
Earnings applicable to the bank's common shareholders soared to $1.51 billion in the three months ended Dec. 31 from $753 million a year earlier, while earnings per share increased to 81 cents from 39 cents.
Analysts on average had expected a profit of 65 cents per share, according to Thomson Reuters I/B/E/S.
Trading in debt securities and stocks shot up in the wake of Donald Trump's surprise election victory on Nov. 8 as investors took the view that he would push policies that would boost the U.S. economy and kindle inflation.
Revenue in the bank's fixed-income business jumped to $1.5 billion in the quarter from $550 million in the same period last year, an increase of about 173 percent.
JPMorgan Chase & Co , the No. 1 U.S. bank by assets, reported a 31 percent rise fixed-income revenue last week, while second-ranked Bank of America Corp said its revenue from trading fixed-income securities, currencies and commodities rose 12 percent.
Goldman Sachs Group Inc , Morgan Stanley's traditional rival, reports on Wednesday.
Morgan Stanley's shares were up 1.6 percent at $44.49 in premarket trading, having risen 28.5 percent since the election.
Investors hope Trump will usher in a new era of looser bank regulations along with economic growth.
"We reported solid results in sales and trading and advisory and record revenues in wealth management, while managing expenses prudently", Chief Executive Officer James Gorman said in a statement.
Revenue from equities trading, a business in which Morgan Stanley is typically strong, rose to $2 billion from $1.8 billion.
Revenue from wealth management, which Morgan Stanley has been building for several years, rose 6.4 percent to $3.99 billion. The pretax margin in the business increased to 22 percent from 20 percent a year earlier.
Total revenue jumped 16.6 percent to $9.02 billion, beating the average estimate $8.47 billion.
The bank's return on equity was 8.7 percent in the quarter, short of Gorman's target of 9 percent to 11 percent by the end of 2017.
Investment banking revenue, which includes income from advising on mergers and acquisitions as well as underwriting bond and share offerings, rose 5.1 percent to $1.38 billion.
The bank, which has said it wants to cut costs by $1 billion this year, said non-interest expenses rose 7.6 percent to $6.78 billion in the latest quarter. Total compensation and benefits expenses rose 11.9 percent to $4.08 billion.
Morgan Stanley ranked second in worldwide announced M&A deals during 2016, according to Thomson Reuters data.
The bank laid off a number of senior investment bankers earlier this month and cut bonuses by roughly 15 percent, according to sources familiar with the matter.
(Reporting by Sruthi Shankar in Bengaluru and Olivia Oran in New York; Editing by Ted Kerr)