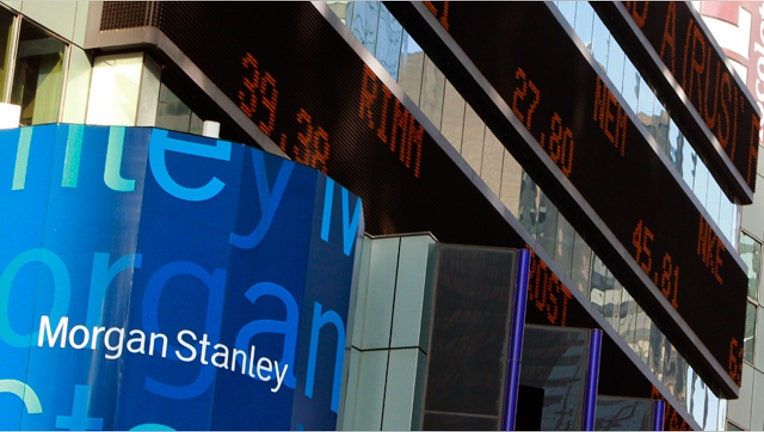 Morgan Stanley (NYSE:MS) is in advanced talks with a former high-profile money manager to become the vice chairman of its brokerage department -- a key role that is designed to increase coordination between brokers and investment bankers at the firm, according to people with knowledge of the matter.
Gary Kaminsky, who is currently the capital markets editor for the financial news channel CNBC, is expected to be officially offered the job later today by brokerage chief Greg Fleming. The deal hasn't been finalized, but the big Wall Street firm could make the announcement tomorrow morning.
Neither Kaminsky nor Morgan Stanley would comment.
Kaminsky, who had been a high-profile money manager for Neuberger Berman before joining CNBC, is expected to play a key role in Morgan Stanley's post-financial-crisis transformation under chief executive James Gorman from a firm that focused heavily on risk taking to one that will dispense advice both to small investors through its brokerage department and corporations through its investment-banking unit.
Gorman has been CEO since 2010 but in recent months he has made it a priority to coordinate activities between the two departments, which often work as separate units with very little interaction. Kaminsky's new role would attempt to change that culture.
With 18,000 financial advisers, Morgan Stanley has Wall Street's largest brokerage department, and its investment-banking unit is considered among the best in the business. People with direct knowledge of the matter say Kaminsky would, for instance, direct investment-banking deals that develop with brokerage clients to the investment-banking department to keep fees from moving to other firms.
Morgan brokers often handle accounts for CEOs of mid-sized companies that send deals to other banks, said one person with knowledge of the matter.
Kaminsky left Neuberger -- then a unit of Lehman Brothers -- just months before the financial crisis led to the firm's September 2008 bankruptcy. He is regarded as one of Wall Street's top money managers focusing on financial shares, and he had been a critic of Lehman's risk taking that ultimately doomed the company.
After Lehman's collapse, Neuberger remained an independent company, and Kaminsky had to adhere to a two-year non-compete clause in his contract, which prompted his move to CNBC. His outspoken views at the news channel often rankled some top business executives, including billionaire investor Warren Buffett.
CNBC recently issued an apology for some comments Kaminsky made about Buffett's investment strategy.
Kaminsky has been weighing a move back to Wall Street for some time, and has fielded offers from large money management  firms and hedge funds, according to people with knowledge of the matter. He has been in discussions with Morgan Stanley for about six weeks, these people say.