Morgan Stanley Points Out a Major Problem for Twitter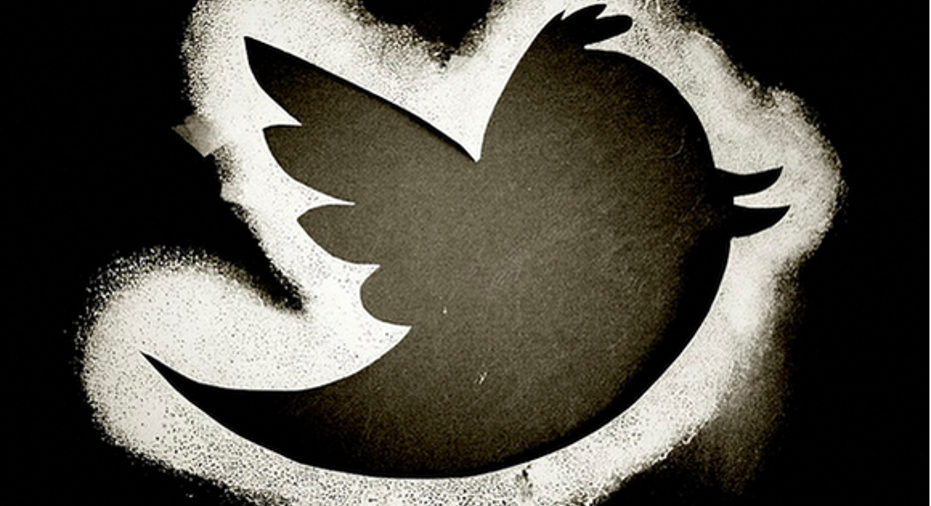 Source: Twitter
It's been well established that Twitter has a problem. After pricing its initial public offering at $26 per share, shares ran up to the mid-$70s soon thereafter as investors were impressed with the company's enviable revenue growth. Unfortunately, this tremendous run did not continue. Shares of the company now trade for $17 per share.
Twitter's biggest problem has been the company's inability to grow monthly active users, or MAUs. Last year, the company increased MAUs by 9% on a year-over-year basis, growing from 292 million to 320 million. As a comparison, Facebook increased its MAU figure 14% during the same time frame, but boasts nearly five times the number of MAUs by reporting nearly 1.6 billion.
One way to increase MAUs is by "win-backs" and preventing current MAUs from leaving the site. Twitter has a large contingent of its user base that does not show up in the MAU figure because they have abandoned the service. It's been hard for Twitter to bring new users in the fold to offset those leaving the service. However, a research note from Morgan Stanley points out Twitter's biggest problem: engagement.
A better statistic for TwitterInstead of MAU growth, perhaps the best statistic to judge Twitter's malaise is daily browsing time. In a recent bearish note, Morgan Stanley Research reported Twitter's fourth-quarter U.S. mobile browsing time for Twitter per MAU was only 2.7 minutes, the lowest of seven social-media sites researched.
After Pandora's 40.5 minutes, Facebook reported the average mobile user spending a massive 30.3 minutes per day with Facebook-owned Instagram adding another 7.1 minutes. Even worse for Twitter, this engagement figure dropped 30% on a year-over-year basis with Morgan Stanley analyst Brian Nowak estimating the recently completed first quarter will show Twitter's engagement fell another 10%.
For a visual representation of Morgan Stanley's research, here's an appended chart courtesy of Statista:
You will find more statistics at Statista
This is a huge narrative reversal from just a few years ago. In 2013, Facebook's biggest problem was in mobile while Twitter's microblogging Tweets were considered a natural fit for mobile smartphones and tablets. Then Twitter was directly compared to a younger Facebook. Now, the combination of Twitter's stumbles and the rise of Facebook's Instagram have exposed Twitter's engagement problem. According to Morgan Stanley's research, this problem is only getting worse.
Twitter's working on engagement, but the NFL deal probably won't be a long-term engagement driverTo be fair to Twitter, the company is working on improving user engagement and is working hard to refine the product under new CEO Jack Dorsey. Since Dorsey's return the company has added Twitter Moments and the ability to modify the timeline from reverse-chronological order to one based upon shared interests in an attempt to increase engagement. However, Dorsey's highest-profile gambit was the company's new partnership with the NFL to deliver livestreaming Thursday Night Football games.
According to "people familiar with the deal," Twitter paid less than $10 million for the digital rights of 10 NFL games, a pittance compared to the company's cash equivalents and short-term investments figure of nearly $3.5 billion. For Twitter, this appears to be a low-risk deal, but will also most likely have a low payoff as well. In the end, it's possible for Twitter to grow MAUs temporarily through the deal, but this appears a temporary fix for a long-term problem. Twitter is going to need to do more than the NFL deal to reverse its engagement problem.
The article Morgan Stanley Points Out a Major Problem for Twitter originally appeared on Fool.com.
Jamal Carnette has no position in any stocks mentioned. The Motley Fool owns shares of and recommends Facebook, Pandora Media, and Twitter. Try any of our Foolish newsletter services free for 30 days. We Fools may not all hold the same opinions, but we all believe that considering a diverse range of insights makes us better investors. The Motley Fool has a disclosure policy.
Copyright 1995 - 2016 The Motley Fool, LLC. All rights reserved. The Motley Fool has a disclosure policy.