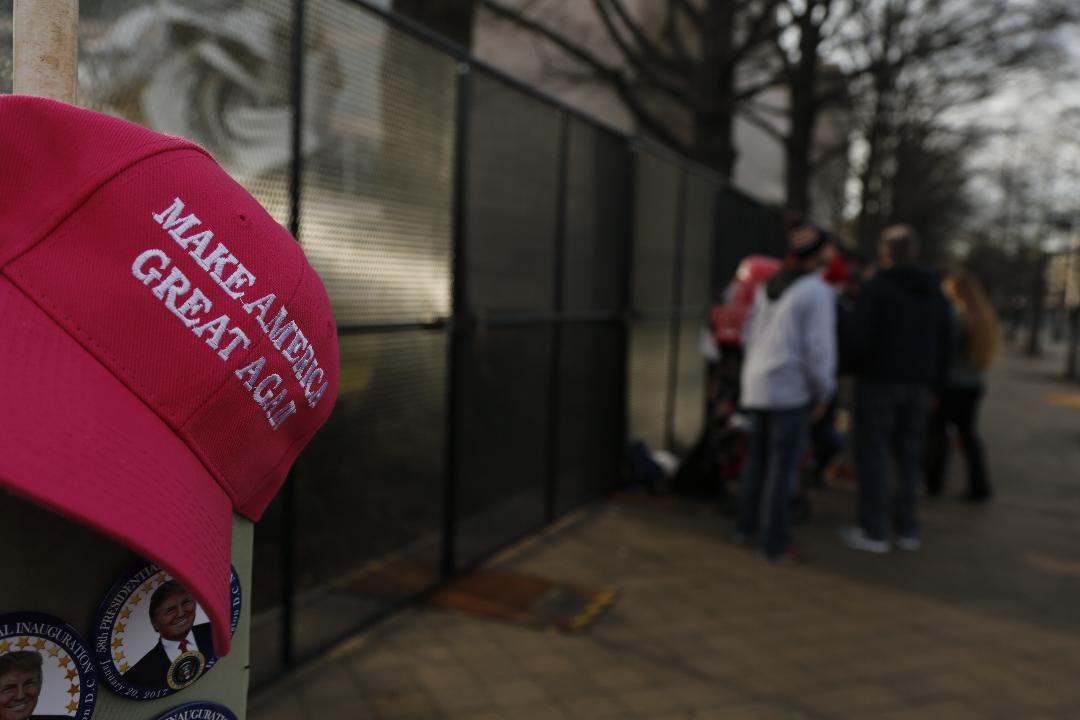 Donald Trump is already creating jobs in America, before he is even sworn in as President.
"If it wasn't for Trump that's how we put food on the table all last year," says Stephen LaRosa, a street vendor selling everything from hats to scarves to inauguration attendees.
"He's who paid our bills, thank you Trump," says LaRosa.
An entrepreneur, LaRosa has followed Trump from rally to rally selling his branded swag.
"People want the merchandise and they need someone to sell it to them so why not?" asks LaRosa.
Joe Nester, also knows as the "Button Guy," echoes LaRosa's optimism.
"Business is booming" says Nester.
For Nester, selling Trump memorabilia has allowed him to put dinner on the table for his family.
"I was working on the [Dakota oil] pipeline and got laid off," says Nester. "It has actually helped me and my family tremendously in the last couple of years."
Banking between $50-$60 thousand a year, Nester has been able to capitalize greatly off of the 45th president.
"For the inauguration we hope to pull in anywhere from $80,000 to 100,000 total, just for this two-day event, that would be amazing," says LaRosa.
Be sure to watch the full interview above and see how this inauguration compares to Obama's!