Moody's Warns it May Downgrade U.K. Rating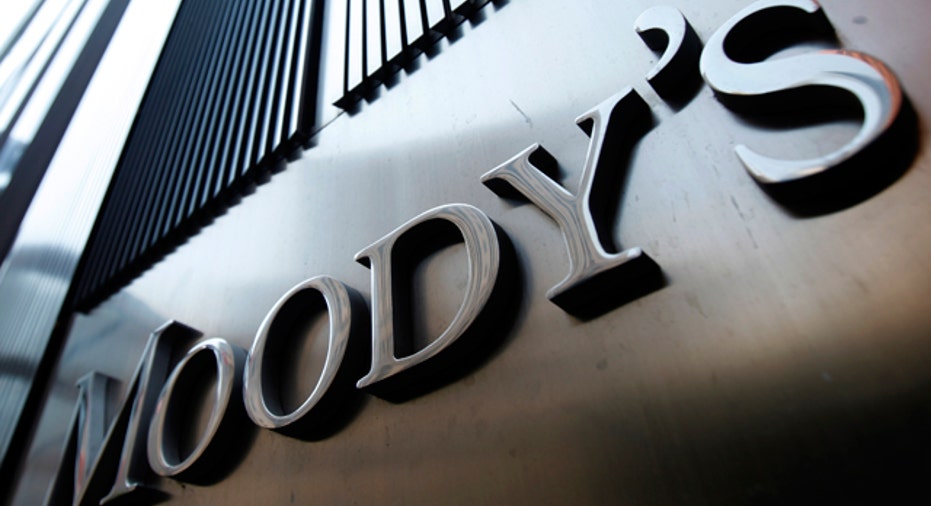 Rating agency Moody's warned it may cut the triple-A ratings of France, Britain and Austria and it downgraded six other European nations including Italy, Spain and Portugal, citing growing risks from Europe's debt crisis.
Moody's move was less aggressive than rival agency Standard & Poor's, but its action puts London's prized top credit rating in jeopardy for the first time.
It said it was worried about Europe's ability to undertake the reforms needed to address the crisis and the amount of funds available to fight it. It also said the region's weak economy could undermine austerity drives by governments to fix their finances.
The euro and sterling fell after the announcement, with pound falling 0.4 percent to $1.5703 and the single currency dipping 0.3 percent to $1.3154. European and U.S. equity index futures were also lower.
The U.S. rating agency said it changed the outlooks for the ratings of France, Britain and Austria to negative due to "a number of specific credit pressures that would exacerbate the susceptibility of these sovereigns' balance sheets."
Germany's top-tier rating was described as "appropriate" by Moody's, and it affirmed the triple-A rating on the euro zone's bailout fund, the European Financial Stability Fund (EFSF).
Moody's, which said late last year it was reconsidering its European ratings, cut the ratings of Italy, Portugal, Slovakia, Slovenia and Malta by one notch. It downgraded Spain by two notches.
Moody's said the scope of the downgrades was limited due to "the European authorities' commitment to preserving the monetary union and implementing whatever reforms are needed to restore market confidence."
The announcement came a day after Greece's parliament approved a deep new round of budget cuts in the hope of securing new bailout funds and avoiding a chaotic default in March.
Bart Oosterveld, managing director at Moody's sovereign risk group, declined to comment on the state of the negotiations between Athens and its creditors, but said that if Greece were to leave the European Union the impact on financial markets and credit ratings "would be quite profound."
And he warned that European credit markets may still deteriorate despite efforts by the European Central Bank to ease financing pressures with its three-year refinancing operations.
"The markets are better in the short term but probably not in the longer term," Oosterveld told Reuters in an interview. "We think the markets remain quite fragile."
The rating outlooks of the nine countries affected by Moody's action was set to negative, "given the continuing uncertainty over financing conditions over the next few quarters and its corresponding impact on creditworthiness," Moody's said.
BRITAIN, FRANCE UNDER PRESSURE
Britain's finance minister responded by saying the country must keep its promise to slash its large budget deficit.
"This is proof that, in the current global situation, Britain cannot waver from dealing with its debts," Finance Minister George Osborne said. "This is a reality check for anyone who thinks Britain can duck confronting its debts."
The government in Britain has come under increasing pressure to soften its austerity measures to give a stalling economy room to breathe.
The French government said it would press ahead with its policies to improve competitiveness and growth while reducing the government deficit.
"The government is determined to press ahead with its actions to boost growth and competitiveness, notably the reform of the financing of welfare, of employment and the reduction of public deficits," Finance Minister Francois Baroin said in a statement.
The precarious state of European sovereign finances was underlined on Monday, when the head if China's sovereign wealth fund brushed aside an appeal from German Chancellor Angela Merkel to buy European government debt, saying such bonds were "difficult" for long-term investors.
A retreat from European government debt has already been boosting relatively high-yielding Australian and New Zealand debt, as cashed-up Asian sovereign wealth funds and other major bond investors look for safe havens to diversify their holdings.
Reserve Bank of Australia Assistant Governor Guy Debelle said on Tuesday that net purchases of Australian debt by foreigners over the first three quarters of 2011 amounted to more than 3 percent of gross domestic product, markedly larger than Australia's current account deficit.
"Our discussions with market participants suggest that a sizeable share of recent purchases has been by sovereign asset managers," said Debelle.
Moody's move on Monday follows one last month by Standard & Poor's, which stripped France and Austria of their triple-A status, while Italy, Spain, Portugal, Cyprus, Malta, Slovakia and Slovenia were downgraded. S&P also cut the EFSF by one notch.
Also in January, rating agency Fitch downgraded the sovereign credit ratings of Belgium, Cyprus, Italy, Slovenia and Spain, indicating there was a 1-in-2 chance of further cuts in the next two years.
(Reporting by Rodrigo Campos in New York, Daniel Flynn in Paris, Matt Falloon in London, Alex Richardson in Singapore and Wayne Cole in Sydney; Editing by Leslie Adler, Andrew Hay and Andre Grenon)