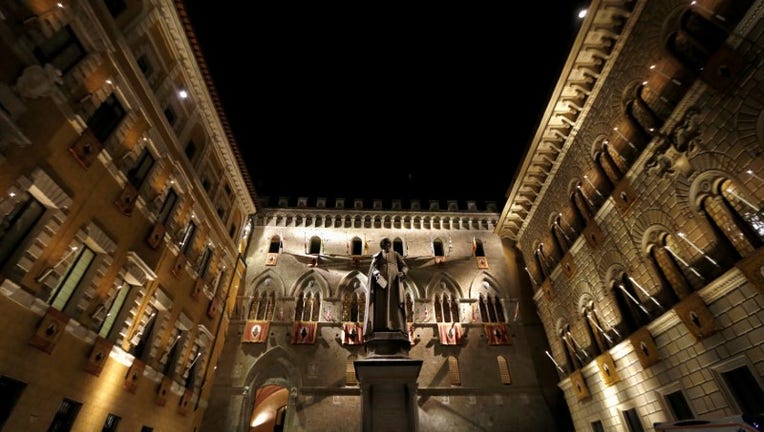 Italy's Monte dei Paschi di Siena gathered enough shareholders at a meeting on Thursday to enable a vote to go ahead on a 5 billion euro ($5.3 billion) share issue needed to stave off the risk of the bank being wound down.
A required 20 percent quorum had risked proving a hurdle because Italy's third-largest bank has a very fragmented shareholder base following two successive cash calls worth a total 8 billion euros in 2014-2015.
It now needs more cash to clean up bad loans and boost its capital after emerging as the weakest lender in Europe in industry-wide stress tests in July.
If newly-appointed CEO Marco Morelli fails to see through the recapitalization plan, Monte dei Paschi risks needing state support, which could send fresh shock waves across the country's fragile banking system, which is weighed down by 356 billion euros in soured debts after a harsh recession.
Under tougher new European Union rules on bank bailouts, public aid can only come after investors have taken a hit.
The share offer has drawn little interest so far, partly because investors are fretting about political instability in Italy ahead of a constitutional referendum on Dec. 4 that could unseat the reformist government of Prime Minister Matteo Renzi.
The Monte dei Paschi foundation, a charitable entity that used to control the bank and now holds just 0.7 percent of its capital, said it would like to wait for the referendum result, if possible, before deciding whether to back the cash call.
After working hard in recent weeks to gather proxy votes, Monte dei Paschi said shareholders representing 22.37 of its capital were present at the meeting.
The bank has 13 billion euros in liabilities that could be hit under so called 'bail in' rules.
In a first move toward requiring bondholders to share the bank's losses, Monte dei Paschi has announced a debt-to-equity swap offer to convert up to 5.3 billion euros in debt into newly-issued shares.
Shares in Monte dei Paschi have lost 80 percent this year. By 1134 GMT (6:34 a.m. ET) the stock gained 6.8 percent at 0.24 euros.
(Writing by Valentina Za; Editing by Alexander Smith)