Monster Beverage Restarts Its Growth Engines, Makes Big Buyback Offer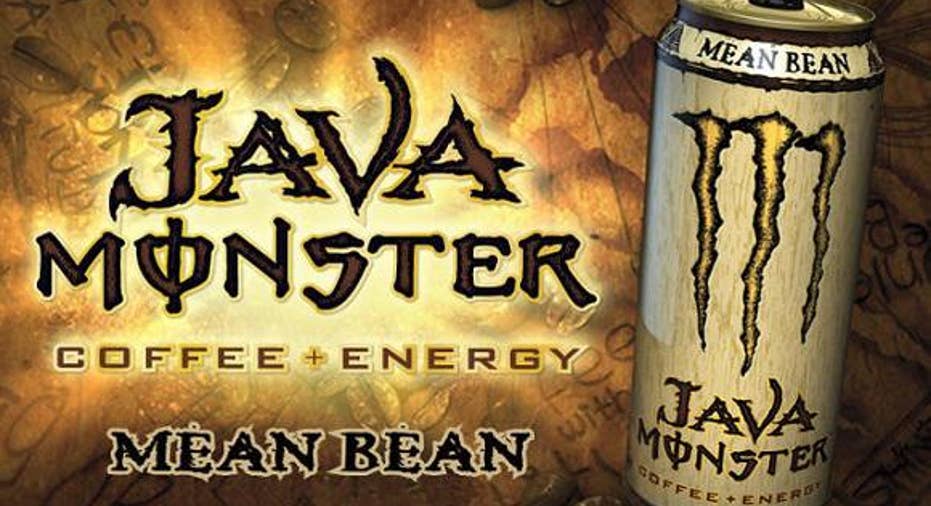 Image source: Monster Beverage.
A decade has brought immense growth to Monster Beverage , which now dominates the energy-drink segment and has brought about a big shift in demand for beverages generally. Yet even Monster has had to deal with periodic setbacks that created pauses in its growth trajectory. Coming into Friday's first-quarter financial report, Monster Beverage investors were anxious to avoid the disappointing results that the company produced last quarter. Monster's actual performance during the first quarter was stellar, and investors immediately responded positively to the good news. Let's look more closely at the latest from Monster Beverage and see whether it can continue to produce similar growth in the future.
Monster Beverage re-energizes its business Monster Beverage's first-quarter results made last quarter's poor performance look like a one-time aberration. Adjusted net sales jumped almost 16% to $680.2 million, doubling the pace of last quarter's growth and easily topping the 12% growth rate that most investors were hoping to see. Adjusted net income performed even better, jumping by almost half to $166.1 million. That produced adjusted earnings of $0.80 per share, compared to the $0.74 per share consensus forecast among investors.
Looking more closely at Monster's figures, some of the same trends we've seen in past quarters continued. Currency-related issues once again hit Monster's results, but to a lesser extent than we've seen in recent reports. The company said that net sales took a $12.3 million hit, or less than two percentage points, because of the strong dollar. Overall, net sales to customers outside the U.S. rose at a much faster pace than domestic sales, jumping 32% and making up more than a fifth of Monster's total revenue.
Monster's finished product segment sales were up 4.8% from the year-ago quarter, making up more than 90% of the company's overall revenue. Yet concentrate sales continued to boost sales, adding $55.9 million. However, because of the sales of non-energy-drink brands that Monster sold to Coca-Cola as part of its larger partnership with the beverage giant, Monster lost $31.3 million in sales that it brought in last year from those products.
Key operating metrics were mixed to positive. Margin expansion came largely at the gross profit level, with the cost of sales actually declining slightly despite the big jump in revenue. Case volumes soared by more than a quarter to 72.7 million cases, but the average net sales per case fell 8% to $9.36 per case.
Can Monster Beverage roar higher?Monster Beverage CEO Rodney Sacks mostly focused on operational successes. "The integration of [American Fruits and Flavors] is proceeding in line with expectations," Sacks said, and "we are pleased to note continued progress on the implementation of our strategic alignment with Coca-Cola bottlers internationally." The CEO pointed to deals for distribution in Australia and New Zealand as well as other locations across the globe, and U.S. bottlers have expanded distribution of Monster products.
Monster also implemented the first part of its broader strategy to return capital to shareholders. The company announced that it would hold a tender offer in May to purchase up to $2 billion in common stock. The tender offer will use what's called a Dutch Auction process, whereby Monster will set a price range for accepting bids, and investors will be able to state the price at which they would be willing to sell their shares back to the company. This differs from a traditional stock repurchase program, in which the company simply goes into the open market to purchase shares from whichever investors happen to be selling them at the time. The Dutch Auction has the benefit of allowing a large one-time transaction without unpredictable market movements, and it also raises the visibility of the buyback.
Investors in Monster Beverage were happy with the results and tender offer, sending the stock soaring by 12% in early morning trading following the announcement. With its growth engines back and with benefits from its strategic partnerships starting to show themselves, investors are expecting to see more positive news from Monster in the future.
The article Monster Beverage Restarts Its Growth Engines, Makes Big Buyback Offer originally appeared on Fool.com.
Dan Caplinger has no position in any stocks mentioned. The Motley Fool owns shares of and recommends Coca-Cola and Monster Beverage. Try any of our Foolish newsletter services free for 30 days. We Fools may not all hold the same opinions, but we all believe that considering a diverse range of insights makes us better investors. The Motley Fool has a disclosure policy.
Copyright 1995 - 2016 The Motley Fool, LLC. All rights reserved. The Motley Fool has a disclosure policy.