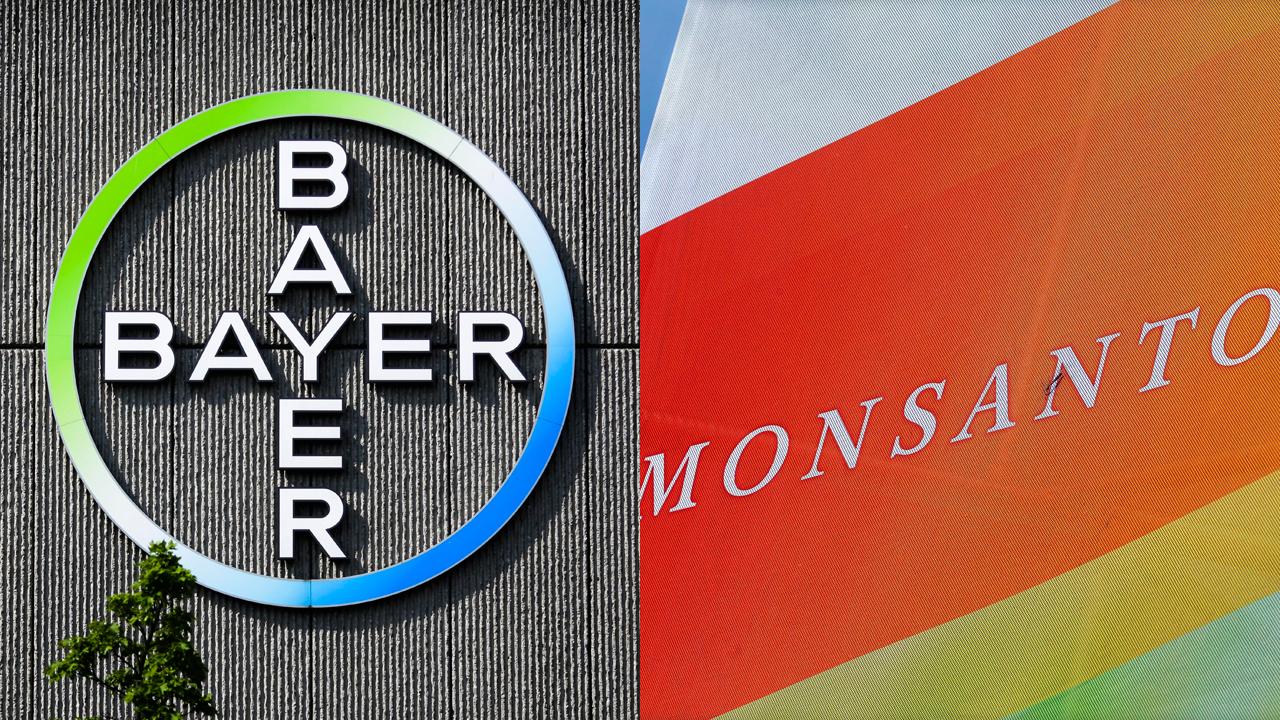 Monsanto shares surged on Monday after The Wall Street Journal reported that the Justice Department reached an agreement in principle to allow Bayer AG's proposed acquisition of the St. Louis-based firm best known for its genetically modified seeds and crop genetics.
U.S. antitrust officials had raised concerns that the proposed deal, valued at more than $60 billion, could hurt consumers and make it harder for American farmers to compete with farmers in Europe, where use of genetically modified seed is banned. Under the proposed terms, Bayer will "make concessions related to its digital agriculture business" and sell other seed-treatment holdings to BASF, a rival chemical company based in Germany.
Monsanto shares rose more than 6% on the news. Bayer first announced its intent to acquire Monsanto in late 2016. If the deal is completed, Bayer would become the world's largest supplier of pesticides and crop seeds, the Journal reported.
"As we've said from the beginning, this opportunity is about combining highly complementary businesses and bringing new innovative solutions to our customers," Bayer said in a statement. "We remain confident in our ability to obtain all necessary regulatory approvals and look forward to continuing to work diligently with regulators to support that process. We anticipate closing in second quarter 2018."
In an earnings-related statement released earlier this month, Monsanto said it "continues to be confident in the companies' collective ability to secure the required approvals within the second calendar quarter of 2018 and in the time contemplated by the agreement."
It was unclear when the Justice Department's examination of the deal will formally conclude.