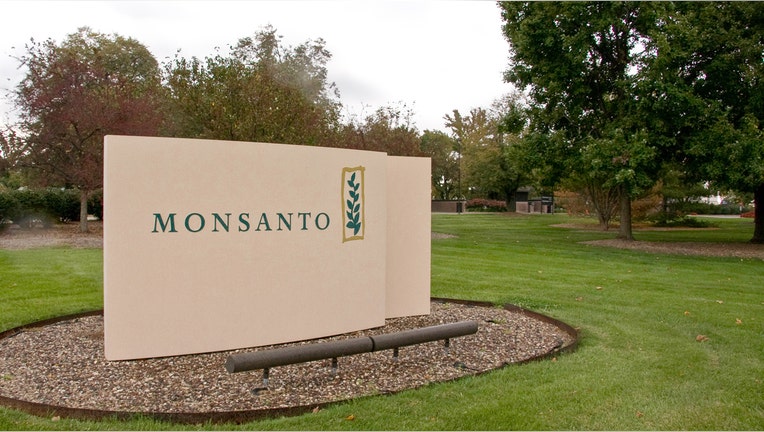 Monsanto Co. on Tuesday again rejected Bayer AG's takeover proposal, saying Bayer's improved $65 billion bid still undervalued the biotech seed giant -- but it left the door open to further talks with Bayer and "other parties."
Monsanto called Bayer's bid, which the German company raised last week, "financially inadequate" and "insufficient to ensure deal certainty." Monsanto's board of directors unanimously rejected it.
A Bayer spokesman said the company will "review Monsanto's statement." Monsanto shares fell 1.2% in premarket trading, while Bayer shares fell 1%.
Bayer is pursuing what would be the latest in a succession of multibillion-dollar merger agreements that would reorder the $100 billion global market for agricultural seeds and pesticides, which has struggled against a slide in crop prices. The German pharmaceutical maker, which runs an agricultural division heavily focused on pesticides, sees Monsanto's number-one global position in seeds and crop genes as a way to create a sector leader that could develop high-tech seeds, crop sprays and other farm services in tandem.
After bidding $122 a share for Monsanto in May, Bayer raised its offer to $125 a share verbally on July 1 and more formally eight days later, it said in a July 14 statement. Analysts had expected Monsanto to turn down Bayer's higher offer, however, estimating a sale price around $135 to $140 a share.
Some Monsanto investors have said Bayer should pay more for the world's largest seed company, despite Monsanto's recent struggles in the slumping farm economy. Monsanto, which is focused entirely on agriculture compared with more-diversified rivals like Bayer and DuPont Co., last month ((EDS: June)) reported profit in its latest quarter below analysts' expectations, as sales fell 8.5%.
While some Monsanto investors say they are interested in a sale at the right price, they are concerned about selling at a low point in the cyclical agricultural business, after three straight years of declining crop prices have U.S. farm income on track to hit its lowest level since 2002.
Monsanto Chief Executive Hugh Grant told investors on an earnings conference call last month that Monsanto also had been discussing alternative deals.
A tie-up between Monsanto and Bayer would be the latest blockbuster merger in the agricultural sector. Shareholders of Dow Chemical Co. and DuPont, both major seed and pesticide makers, this week are scheduled to vote on a merger deal agreed in December. Switzerland's Syngenta AG -- which Monsanto unsuccessfully pursued last year -- agreed in February to a $43 billion takeover by China National Chemical Corp.
Buying Monsanto also would reshape Bayer itself, making agriculture roughly half its overall sales, which has rattled some investors who view the company more as a health-care player than a producer of crop seeds.
Write to Jacob Bunge at jacob.bunge@wsj.com and Anne Steele at Anne.Steele@wsj.com