Monsanto Buys Big Data Climate Firm for $930M, Reports 4Q Loss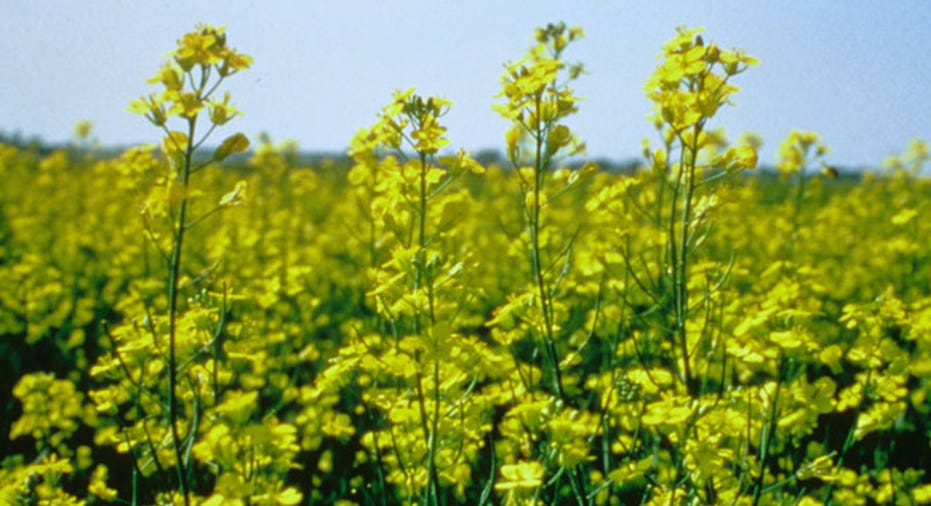 Agriculture giant Monsanto (NYSE:MON) inked a $930 million all-cash deal on Wednesday to acquire  big data weather company The Climate Corp. and disclosed a deeper fiscal fourth-quarter loss.
Shares of the world's largest seed maker slumped almost 3% on the latest developments.
Monsanto hopes to combine The Climate Corp.'s strength in agriculture analytics and risk management with its own R&D capabilities to help farmers grow crops and conserve natural resources.
"Everyone benefits when farmers are able to produce more with fewer resources," Monsanto CEO Hugh Grant said in a statement.
The Climate Corp. is based in San Francisco and was founded in 2006 by former software engineers and data scientists from Google (NASDAQ:GOOG) and elsewhere.
The company's proprietary technology assists the $3 trillion agriculture industry by using hyper-local weather monitoring, agronomic data modeling and high-resolution weather simulations.
"Our team understands that the ability to turn data into actionable insight and farm management recommendations is vitally important for agriculture around the world and can greatly benefit farmers," said David Friedberg, CEO of The Climate Corp.
The deal is set to close in the first quarter of Monsanto's 2014 fiscal year.
Meanwhile, Monsanto reported a loss of $249 million, or 47 cents a share, last quarter, compared with a loss of $229 million, or 42 cents a share, a year earlier. Analysts had been projecting a loss of 43 cents.
Revenue increased 5% to $2.2 billion, compared with estimates from analysts for $2.24 billion. Gross margins were unchanged at 42%, while operating expenses increased almost 7%.
Cord seed sales gained 5% to $618 million and soybean seed revenue slumped 39% to $87 million.
Monsanto expects to generate fiscal 2014 EPS of $5.00 to $5.20 after 14 cents of dilution tied to the acquisition. Analysts had been calling for full-year EPS of $5.33.
"By building off our proven strategy we're confident the key elements are in place to carry that momentum through to achieve strong business growth in 2014," Grant said.
Shares of St. Louis-based Monsanto fell 2.87% to $102.45 in premarket trading, putting them on pace to trim their 11.4% gain this year.