Money Transfer Is a Boon to Euronet Worldwide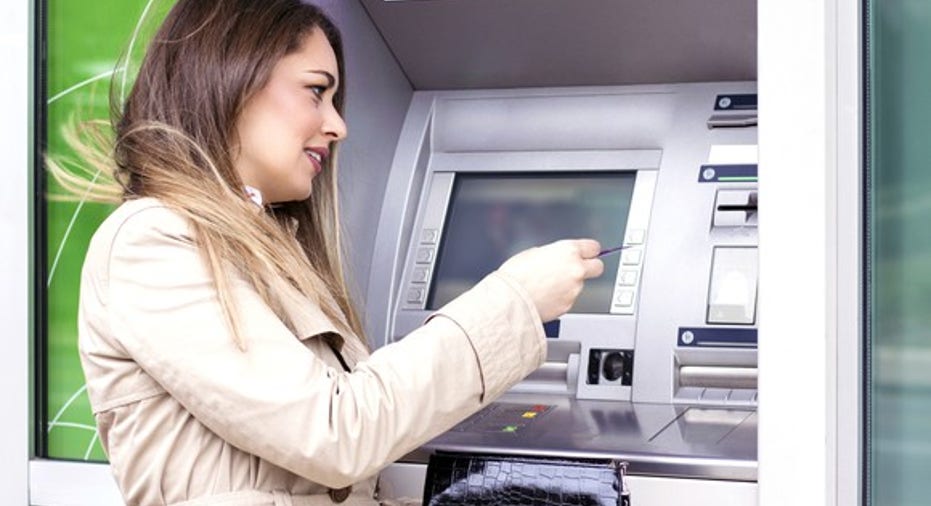 Image source: Getty Images.
Payment and transaction processing leaderEuronet Worldwide(NASDAQ: EEFT)reported vigorous revenue growth in the fourth quarter of 2016 after the close of trading on Tuesday. Below, we'll review key financial numbers from the report, as well as details on each of Euronet's operating segments.
Euronet earnings: The raw numbers
Data source: Euronet Worldwide.
What happened with Euronet this quarter?
While Euronet's revenue increased briskly during the quarter, net income declined, due to a slightly lower (60 basis points) operating income margin, and higher income tax expense.
The company's EFT processing segment recorded $110 million in revenue, an improvement of 18% versus the comparable prior-year quarter. Operating income in this segment fell 20% to $16.6 million, however. Management attributed the drop to the costs of deploying 1,100 high-value ATMs in Europe, as well as negative effects from the Indian government's rupee demonetization program, which pressured revenue in the company's Indian ATM network.
EFT ended the year with nearly 34,000 ATMs, net of approximately 1,500 winterized ATMs.
The epay segment, the most challenged of Euronet's three business lines, was able to achieve positive revenue growth of 3%, to $195.9 million, and positive operating income growth of 8%, to $21.6 million.
Growth of non-mobile services such as paid content at epay outpaced the continuing decline of mobile revenue streams (i.e., prepaid and "top-up" airtime services).
The largest of Euronet's three business segments, money transfer, boasted revenue of $214.3 million during the fourth quarter, an increase of 15% over the prior year. Operating income leaped 29% to $101.5 million.
Money transfer has seen its top line ramp up nearly 40% over the past two years due to acquisitions and the benefits of its agreement to provide money transfer services to Wal-Martcustomers. The segment's network grew 9% year over year, and now extends over 317,00 locations in 146 countries.
In the fourth quarter, money transfer migrated its payment subsidiary XE's cross-border payments volume from competitor Western Unionto its currency subsidiary HiFX, which will benefit the segment's future operating income.
The impact of this segment has significantly boosted Euronet's overall business. As epay's growth has slowed, money transfer has picked up the slack. Money transfer's strong quarter helped Euronet post a 5% increase in operating income during the fourth quarter, despite EFT processing's operating income decrease. Though money transfer as a revenue stream doesn't enjoy the same level of profitability as EFT, ultimately it may have more growth potential, and it certainly provides balance to Euronet's revenue structure.
What management had to say
Indeed, during the company's post-earnings conference call with analysts, management highlighted Euronet's balance in recapping the full year. CEO Mike Brown presented a succinct recap of highlights across the company's three operating units:
Looking forward
Euronet continues to see bright growth prospects going forward. During the company's earnings conference call, management pointed to continued uncertainty related to India's rupee demonetization as one potential drag on EFT processing results in 2017. Nonetheless, the overall trend of brisk revenue growth appears to be intact, signaling a credible rise in earnings per share. Looking ahead to Q1 2017, the company expects adjusted earnings of $0.73 per share, which would represent an increase of 6% over the first quarter of 2016.
10 stocks we like better than Euronet WorldwideWhen investing geniuses David and Tom Gardner have a stock tip, it can pay to listen. After all, the newsletter they have run for over a decade, Motley Fool Stock Advisor, has tripled the market.*
David and Tom just revealed what they believe are the 10 best stocks for investors to buy right now... and Euronet Worldwide wasn't one of them! That's right -- they think these 10 stocks are even better buys.
Click here to learn about these picks!
*Stock Advisor returns as of February 6, 2017
Asit Sharma has no position in any stocks mentioned. The Motley Fool recommends Euronet Worldwide. The Motley Fool has a disclosure policy.