Money-Saving Healthcare Tips For Retirees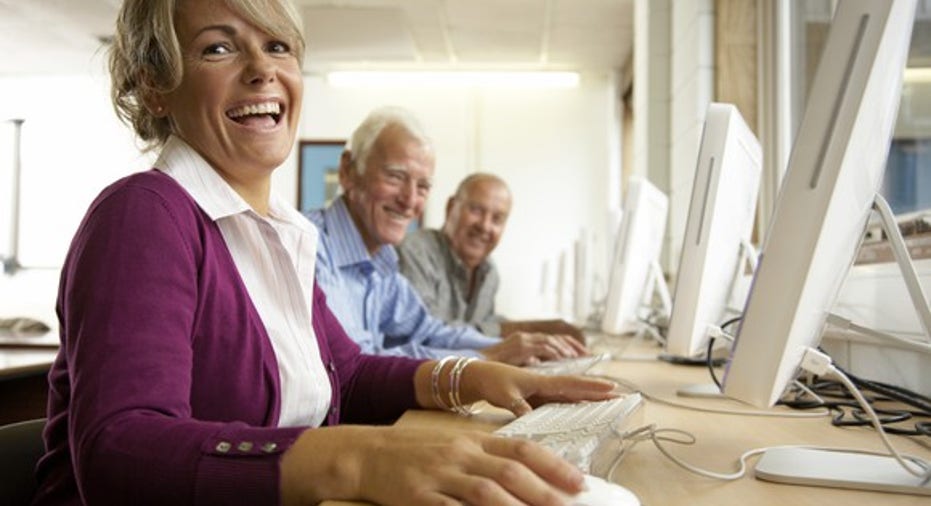 Image source: Getty Images.
If you're a retiree worrying over the high cost of healthcare, you're not alone. Healthcare costs are increasing faster than prices for other goods and services and that's taxing seniors, especially those who are relying heavily on Social Security income. In the past year, medical costs are up 4.9%, yet Social Security income is unchanged. Therefore, rising costs are pressuring retiree budgets. To relieve some of that pressure, consider these money-saving tips. They may just help you stretch your healthcare dollars further in 2017.
Capitalize on a younger spouse
If your spouse isn't signed up for Medicare yet and he or she is insured via a high-deductible health insurance plan, consider the benefits associated with your spouse establishing a health savings account, or HSA.
Although you can't contribute to an HSA once you're on Medicare, your spouse can. In 2017, your spouse can contribute up to $7,750 to an HSA account ($6,750 plus a $1,000 catch-up contribution) and as long as that money is used for your qualified medical expenses, it will be tax free.
Unused money in an HSA can be rolled forward into future years, too. That means that an HSA can reduce the risk of needing to draw down taxable retirement savings, such as traditional IRAs, for future healthcare expenses. HSAs can also allow more money to grow tax-deferred for heirs. It can prevent IRA withdrawals from spiking your income and causing your future Medicare Part B premiums to be subject to income-related premium adjustments, too.
Prepare for the future
Baby boomers are living longer than ever before and while that's great news, it also means that more baby boomers will require long-term care at some point during their lifetime.
Unfortunately, long-term healthcare is outlandishly expensive, and in most cases it isn't covered by Medicare.
A home health aide or assisted living can cost $3,800 per month and a semi-private room in a nursing home can cost $6,800 per month, according to Genworth Financial.
Moreover, while Medicaid can pay for long-term care, qualifying for Medicaid means spending down virtually all of your savings and Medicaid can put a lien on your home to recoup any expenses incurred on your behalf.
Instead or rolling the dice on long-term care, abetter strategy could be to get a long-term care insurance policy. Long-term care insurance isn'tcheap, but neither is long-term care. Since 70% of people turning 65 can expect to require at least some long-term care during their lifetime, the odds are that this insurance will pay off at some point.
If you do decide to sign up for a long-term care policy, sign up when you're younger, rather than when you're older. You're more likely to get approved when you're younger and you could end up paying less for your coverage.
Close Medicare's gaps
Medicare Part A and Part B plans provide a vital safety-net for seniors, but they don't pay all of a retiree's healthcare expenses.
Part A covers hospitalization costs, but it requires a $1,288 deductible for each hospitalization benefit period and after 60 days of hospitalization, patients are subject to co-insurance. After 90 days, co-insurance rates double until an individual's 60 reserve days are used up, and after that, patients can be on the hook for all of their hospital costs.
Part B pays for basic healthcare services, such as doctor visits and lab work, but it also requires a small annual deductible and 20% patient cost-sharing. Neither Part A or Part B cap the out-of-pocket spending for recipients in a given year, either.
Since no one knows when an illness or an injury may strike and Medicare has "gaps" in its coverage, it could pay-off to purchase a Medigap plan. There are 10 different types of Medigap plans and each offers slightly different coverage. The most common plan chosen by retirees is Medigap Plan F, which is the most comprehensive.
The coverage that's provided to original Medicare recipients by Plan F has to be the same from insurer to insurer, but prices of these plans vary depending on which premium calculation method is used by the insurer. For example, Medigap Plan F premiums in New Hampshire range between $173 and $357 per month. That's a pretty big range, so make sure to shop around.
Dig into the details
Medicare allows you to change Medicare Advantage and Part D plans during open enrollment and that open enrollment period runs between Oct. 15 and Dec. 7 this year.
Medicare Advantage and Part D plans are offered by private insurers and that means your insurance coverage provided and premiums can change significantly from year to year.
If your plan premium is set to increase in 2017, now's a great time to take a look at your other options. When you do,pay particular attention to whether or not any changes have been made to how your insurer will cover the cost of your medications.
How much you pay for prescriptions depends on where medicines are placed within insurer's drug tiers. New drug approvals and negotiated discounts can lead to that placement changing every year. Insurers are also turning increasingly to coinsurance from flat-rate co-payments for prescriptions, which can cause your drug costs to spike.
To avoid unwelcome surprises at the pharmacy counter, compile a list of all your medications and then dive into the details of the various plans available to you. Doing so could end up saving you more money.
Hunt for bargains
If you've been relying on the same pharmacy for years, you might want to call around to check prices charged by competitors. Some big box retailers, including Costco and Wal-Mart offer special prices on many generic drugs.
A Consumer Reports study of prices of popular drugs found that Costco had the lowest cash prices overall, so that may be a good place to start. Another option is to visit GoodRx.com, an online website that provides local price information as well as coupons. Paying for your prescriptions,rather than running them through your insurance, could end up saving you a bundle.
Similarly, you may be able to reduce your out-of-pocket Part B expenses by shopping around for healthcare services. For example, in-store healthcare clinics can provide less costly care than an emergency room visit for non-emergencies that happen outside of doctor's hours.
The $15,834 Social Security bonus most retirees completely overlook If you're like most Americans, you're a few years (or more) behind on your retirement savings. But a handful of little-known "Social Security secrets" could help ensure a boost in your retirement income. For example: one easy trick could pay you as much as $15,834 more... each year! Once you learn how to maximize your Social Security benefits, we think you could retire confidently with the peace of mind we're all after.Simply click here to discover how to learn more about these strategies.
Todd Campbell has no position in any stocks mentioned. The Motley Fool owns shares of and recommends Costco Wholesale. Try any of our Foolish newsletter services free for 30 days. We Fools may not all hold the same opinions, but we all believe that considering a diverse range of insights makes us better investors. The Motley Fool has a disclosure policy.