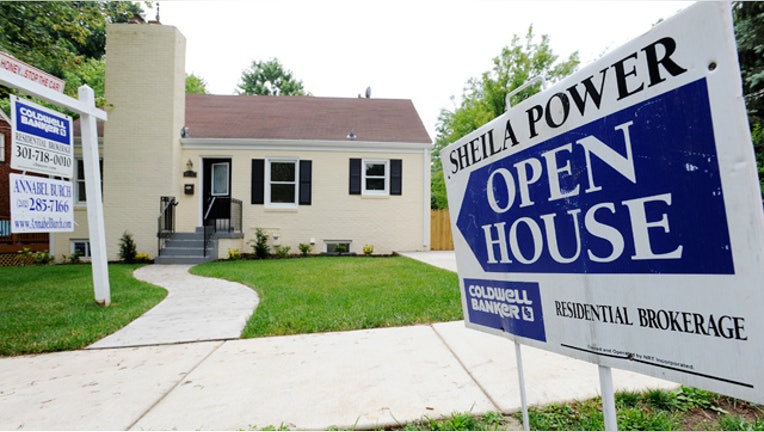 The housing market is in a depression, and there's little reason to believe that it's going to get better any time soon.
The harsh reality is that there is no magic event, no single piece of economic data and no specific government report that's going to mark an end to the ongoing housing downturn. There are simply too many negative factors, affecting virtually every corner of the market.
"It's ugly, absolutely ugly," said Leif Thomsen, founder and president of Mortgage Master Inc. in Walpole, Mass., one of the country's largest independent mortgage companies.
Thomsen said no single figure, whether it be sales of new or existing homes or perhaps a significant jump in prices month-over-month, is going to serve as a catalyst for turning the housing market around. What the market needs is consistent, incremental improvements over a period of several months, and that could be as far as three or four years away.
"It's the same in the labor market. There aren't going to be one million new jobs created in a single month," said Thomsen.
On Wednesday, the long-depressed sector hit a new low of sorts when a government report revealed that sales of new, single-family homes plummeted in February.
According to the Commerce Department, new-home sales fell 16.9% to a seasonably adjusted annual rate of 250,000 in February, the lowest rate since records first started being kept in 1963.  In the Northeast, sales dropped a remarkable 57% from a year earlier, the report revealed.
Meanwhile, the median price of a new home has fallen to $202,100, down 14% from January and the lowest since December 2003.
Not surprisingly, the dreadful new-home sales figures left some economists predicting that, if the housing market continues to slip, it could drag the broader U.S. economy back into recession.
Joel Naroff, president of Naroff Economic Advisors, is far less pessimistic.
Naroff agrees that no single event will signify the turnaround. Instead, what he's looking for is home construction in areas of the U.S. that aren't buried in inventory built during the peak of the housing boom last decade.
That means ignoring areas of California, Florida and Arizona, for instance, where far too many homes were built on speculation.
"Those areas aren't going to come back any time soon. They built too many homes," he said. "When we see improvements in other areas we'll know that things are turning around."
Thomsen said the horrible new-home figures should be placed in proper context. After all, new- home sales account for only 6-7% of all homes sold, he said.
"But it was dismal yesterday, no doubt about it," he noted.
Two factors drove the poor numbers -- bad weather in many parts of the country, particularly the Northeast and Midwest, and the availability of cheaper homes thrown on the market via foreclosures.
Consider the hard-hit Phoenix area, where a recent report by Arizona State University showed that foreclosures accounted for 46% of all existing-home sales.
"We still have millions of homes coming to the market as a result of foreclosures," said Thomsen. "That's going to put a major drag on existing home sales."
On the bright side, there is anecdotal evidence that investors are starting to swoop in with cash to buy up some of those foreclosures, renovate, and either rent them or try to flip them for a profit.