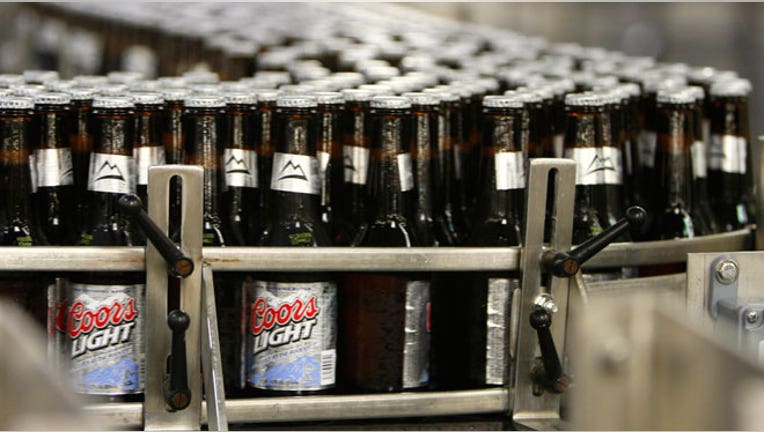 Hurt by a sliced market share in Canada and charges related to its recent acquisition of operations in Europe, Molson Coors (NYSE:TAP) revealed on Tuesday a worse-than-expected decline in first-quarter profit and a miss on the top line.
The Denver-based brewer of Coors Light, Molson Canadian and Carling reported net income of $36.5 million, or 20 cents a share, down from a year-earlier profit of $79.4 million, or 44 cents.
Excluding one-time items, Molson Coors said it earned 30 cents, four cents below average analyst estimates in a Thomson Reuters poll. Its shares slid 2% in early trade Tuesday to $50.
"Our first quarter numbers include the effect of the Central Europe acquisition that we completed in the middle of last year," Molson Coors CEO Peter Swinburn said in a statement. "Because of this addition, we recorded volume and sales increases but a post-tax income decline."
The brewer attributed the decrease to Central Europe debt servicing costs as well as unfavorable foreign exchange rates and increased marketing across the company. It also blamed unusual weather, which it said affected volumes across its markets.
Revenue for the three months ended March 30 climbed 19.8% to $828.5 million from $691.4 million a year ago, but missed the Street's view of $854.2 million.
While worldwide beer volume grew 20.3% to 11.9 million hectoliters, partially a reflection of strong U.S. sales at MillerCoors, domestic sales to retailers declined by 3.3% and sales to wholesalers fell 2.5%.
The international segment posted an underlying pre-tax loss of $6.1 million, an improvement of $2.5 million from a year ago, while the European group's loss improved by $8.6 million due in large part to Coors Brewing's acquisition of its Central Europe operations.
For the three-month period ended March 31, MillerCoors, Molson's U.S. joint venture with SABMiller that was launched in the summer of 2008, grew revenue 1.6% to $1.79 billion from $1.76 billion a year ago, a reflection of a 4% increase in domestic net revenue per barrel.
"Across the country, beer volumes were challenged in the first quarter due to a combination of tough comparatives led by last year`s unseasonably warm weather and the payroll tax increase that impacted our core beer drinkers` disposable income," said MillerCoors CEO Tom Long.
Though he noted that MillerCoors' transformation strategy is working, evidenced by the growth in domestic net revenue per barrel. Long said it gives "reason for optimism."