Moldovan president visits Russia to restore ties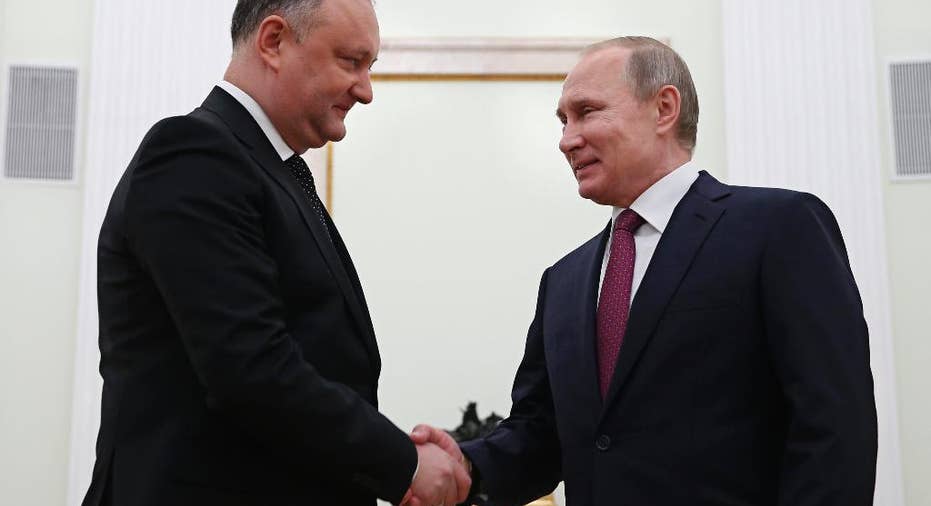 Moldova's new president, who is visiting Russia on his first trip abroad, is voicing hope for rebuilding "strategic" ties with Moscow.
Igor Dodon, who won November's elections, has pledged to restore trade and political relations with Moscow which cooled after Moldova signed a trade association agreement with the European Union.
Dodon said Tuesday that Moldova "got nothing" from the agreement while losing the lucrative Russian market.
Speaking after talks with Russian President Vladimir Putin, Dodon said that Moldova "won't repeat mistakes of the past" and will work to rebuild close ties with Russia.
Putin hailed Dodon for showing courage by making a trip to the breakaway Trans-Dniester region, saying that it reflected respect for its residents and a new commitment to settle the long-running conflict.