Mobileye, Delphi Aim to Release Self-Driving System in 2019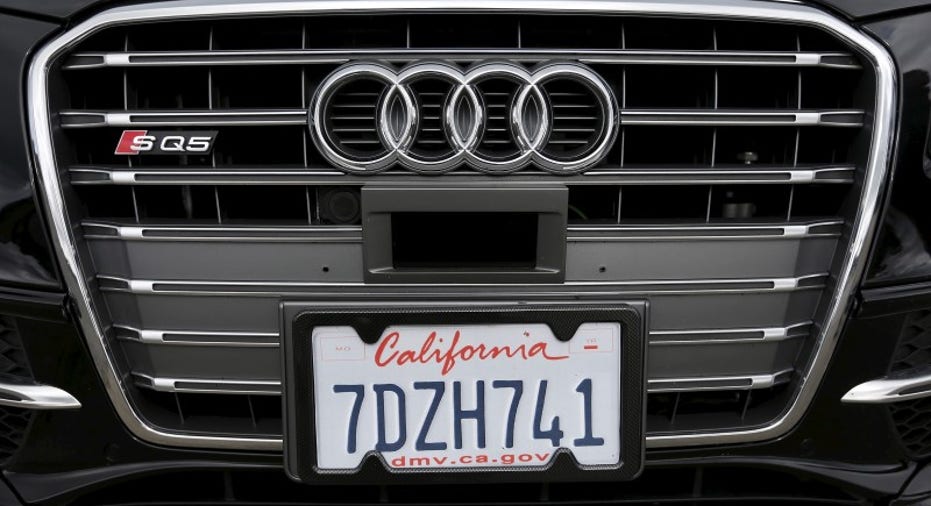 A new technology partnership between top auto suppliers Mobileye NV and Delphi Automotive Plc could pull ahead production of self-driving cars to late 2019, executives of both companies said Tuesday.
Mobileye, a key supplier of vision-based sensing systems, and Delphi, a provider of automotive safety systems, said they plan to begin testing a jointly developed turn-key system for self-driving cars early next year.
Mobileye's U.S.-listed shares were up 6.6 percent at $49.71 in early trading, while Delphi's shares rose 3 percent to $67.04.
Both companies supply parts and systems to many of the world's automakers, but declined to say if they had specific customers for their jointly developed self-driving system.
The Mobileye/Delphi alliance is the latest in a series of partnerships aimed at speeding deployment of automated driving systems.
In the past week, Ford Motor Co said it plans to begin selling self-driving vehicles to commercial ride-sharing fleets in 2021 and has acquired a stake in Velodyne, a maker of laser-based lidar sensing systems.
Ride services giant Uber Technologies Inc last week said it had acquired self-driving truck startup Otto and planned to partner this fall with Geely Automobile's Volvo Cars on a test fleet of self-driving cars in Pittsburgh.
Other large automakers, notably Toyota Motor Corp, Volkswagen AG and General Motors Co, are developing self-driving vehicles in-house.
Mobileye and Delphi plan to invest "hundreds of millions of dollars" in their self-driving system, which will combine hardware and software developed by both companies. The system will employ an array of sensors, including cameras, radar and lidar, and will have high-resolution mapping ability.
The two companies said their technology would cater to smaller automakers that may not necessarily want to develop their own self-driving systems.
Mobileye earlier this year announced a self-driving vehicle partnership with German automaker BMW AG and U.S. chipmaker Intel Corp, aimed at production in 2021.
Mobileye Chairman Amnon Shashua on Tuesday said the new alliance with Delphi will be "complementary" to the BMW/Intel deal and that BMW had not selected a supplier for its planned self-driving system and components.
Shashua also said "we are not changing our minds" about Mobileye's recent decision to end a partnership with Tesla Motors Inc.
Mobileye cut its ties with Tesla last month after the electric carmaker's Autopilot system faced scrutiny from regulators following a fatal accident in early May. Tesla's Autopilot system uses EyeQ chips from Mobileye to help with image analysis for steering and staying in lanes.
Delphi and Mobileye said they will demonstrate their autonomous driving system in urban and highway driving at the Consumer Electronics Show in Las Vegas in January 2017 and begin road testing soon after that. (Reporting by Ankit Ajmera in Bengaluru and Paul Lienert in Detroit; Editing by Anil D'Silva and Nick Zieminski)