Mobile shoppers go global in hunt for best deals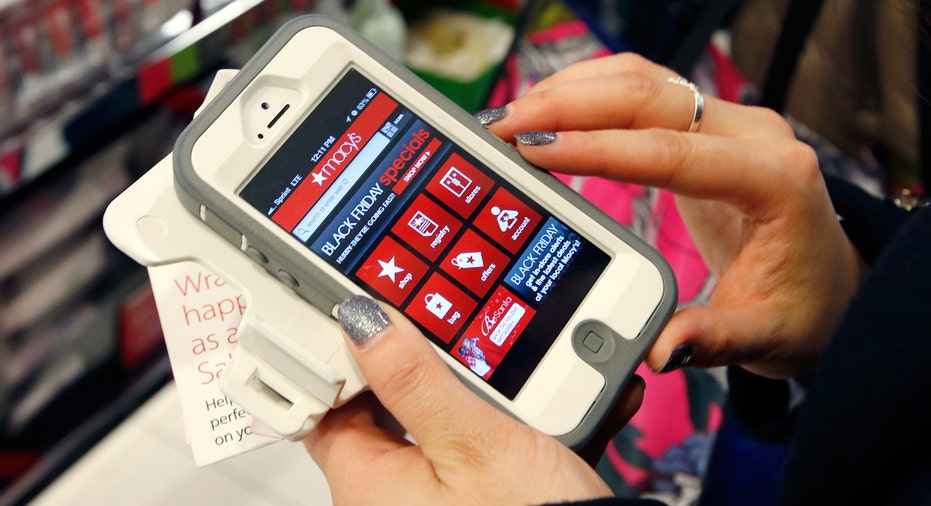 Despite high confidence levels and more money in their pockets, U.S. consumers are still all about hunting down the best bargain – even if it means looking internationally to snag one. Armed with smartphones and laptops, the mobile shopper is now a global one.
Nearly half of avid online consumers in America have purchased items from international retailers so far this year, up from about 43% last year, according to fresh survey data from package delivery giant UPS (NYSE:UPS). The majority of those international sales came from China, the U.K., Canada, and Japan. China's e-commerce market is the biggest in the world with about $900 billion in sales last year – accounting for nearly half of all digital retail sales worldwide, according to eMarketer.
"We're witnessing a glimpse of the future, when retailers and their customers will be defined less by geographic location and more by how they connect with each other," said Alan Gershenhorn, chief commercial officer at UPS in a statement. "The challenge is to best provide shoppers with the choice, control, and convenience they desire."
Cost is the biggest driver for customers weighing a decision to purchase something from an international seller, according to the UPS data, more evidence that consumers scared by the 2008 financial crisis continue to look for the best deals at the lowest prices. What's more, eMarketer estimates that global cross-border commerce will grow at an average of 22% from 2015 to 2020, compared to a projected 15% increase for U.S. e-commerce growth.
"Retailers are now competing across the globe. In order to win, retailers can distinguish themselves by providing value through personalized experiences," Gershenhorn said.
Indeed, with the rise of online shopping and on-the-go price comparison made easy by Amazon (NASDAQ:AMZN), shoppers increasingly turn to their smartphones while browsing the aisles of a physical retail store to gauge how and where they can find the best deal. That's helped upend the traditional retail model that relies on bricks-and-mortar stores.
Once giants in the industry, some major brands have faced stiff competition from online competitors. Following the lead of Michael Kors (NYSE:KORS), Sears (NYSE:SHLD), Abercrombie & Fitch (NYSE:ANF), and Payless, this week Macy's warned its gross margins would likely see more pressure than originally expected, which sent the stock plunging Tuesday to a six-year low, helping pressure other department store names like Nordstrom (NYSE:JWN), Dillards (NYSE:DDS), and JCPenney (NYSE:JCP). As that trend continues, traditional players continue to either shrink their physical-store footprint, or go out of business altogether as Bebe, the Limited, and WetSeal did earlier this year.
While the move to online interaction isn't likely to disappear anytime soon, it's not all bad news for physical retail. Continued technological innovation, including in-store touch points, chatbots online, and mobile apps can help keep customers engaged through every part of the buying process from browsing to transaction.