Mobile Problems Loom for InvenSense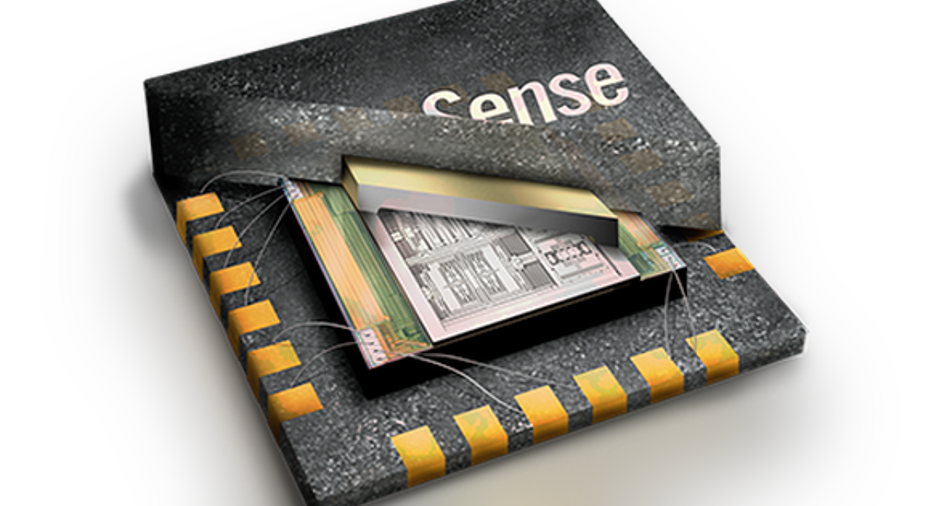 Image source: InvenSense.
InvenSense's fiscal Q4 2016 results earlier this week fell mostly in line with the company's expectations, but that doesn't mean the numbers were all that encouraging. The microelectric mechanical sensor (MEMS) maker posted net revenue of $79.5 million, down 20% year over year from $99.3 million.
The drop, though not great, wasn't unexpected. The company's revenue guidance for the quarter was set for $77 million to $83 million.
Non-GAAP gross margins were 45% for the quarter, while GAAP gross margins were flat sequentially, at 41%, when factoring in stock-based compensation, payroll taxes, and amortization of acquisition expenses.
InvenSense ended up with a net loss for the quarter of $22.9 million, or $0.25 per share. That's in contrast to the company's GAAP net income of $1.9 million, $0.02 per diluted share, in fiscal Q3 2016. On a non-GAAP basis, fiscal Q4 2016 revenue was $1.5 million, or $0.02 per diluted share.
On the positive side, InvenSense appears to be looking outside of its core customers for revenue. It earned about 32% of sales from its "other" segment, up from 21% sequentially. The revenue in this segment is from Internet of Things pursuits, and management believes it'll continue to grow.
According to InvenSense VP and CFO Mark Dentinger on the earnings call, "[T]he IoT and other buckets get progressively a bigger piece of the mix; that is probably a good indication that there will be some opportunity to get margins up a little bit. And we see it getting -- for the next couple of quarters -- a little bit better just because of the mix distribution."
For now, though, InvenSense is still heavily exposed to its to larger customers, Apple and Samsung, which currently represent about 39% and 14% of revenue, respectively. The company earned 54% of Q4 revenue from both smartphones and tablets, and optical image stabilization (OIS) comprised 14% of revenue.
That dependence on its larger customers and the broader mobile market led InvenSense CEO Behrooz Abdi to note a "weakness in revenue" from the mobile market in the coming quarters:
This led the company to project fiscal Q1 revenue between $58 million and $62 million. Management anticipates non-GAAP losses between $0.05 and $0.07, or $0.13 and $0.15 on a GAAP basis.
Abdi attempted to allay fears about future losses by saying, "[W]e believe that our position within the mobile market remains strong, with little change from the dynamics we discussed in previous quarters."
Investors weren't comforted by these Q1 projections, though, and sent the company's share price down. It has slumped more than 7% since the earnings release.
InvenSense continues to fight an uphill battle as it moves away from its dependence on mobile and looks for new ways to bring in revenue. The question is whether the company can do that fast enough even for the most patient investors. InvenSense is still overexposed to its mobile customers and, by its own admission, it doesn't appear that'll change in the coming quarters.
The article Mobile Problems Loom for InvenSense originally appeared on Fool.com.
Chris Neiger has no position in any stocks mentioned. The Motley Fool owns shares of and recommends AAPL and INVN. Try any of our Foolish newsletter services free for 30 days. We Fools may not all hold the same opinions, but we all believe that considering a diverse range of insights makes us better investors. The Motley Fool has a disclosure policy.
Copyright 1995 - 2016 The Motley Fool, LLC. All rights reserved. The Motley Fool has a disclosure policy.