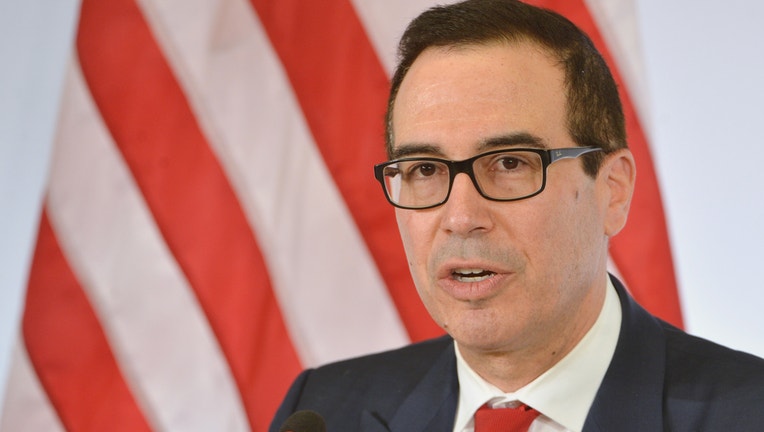 U.S. Treasury Secretary Steve Mnuchin said on Thursday that President Donald Trump's highly anticipated tax reform plan will be carried out this year.
Mnuchin and National Economic Council director Gary Cohn spoke at the Institute of International Finance Washington policy summit, each assuring the audience that the administration's seminal promise has not been lost amid a sea of Congressional gridlock and division.
"We're pretty close to being able to bring forward what's going to be major tax reform," Mnuchin said, adding the bill will be out "very soon." "We hope this won't take until the end of the year. We're very focused on it."
The core principles of tax reform will be simplifying the tax code, cutting rates and using the tax code to make America more competitive, Cohn explained.
"We're going to come up with a united and unified tax policy," he said.
While Mnuchin in February told FOX Business the tax reform bill—including individual and corporate tax cuts—would be signed by August, earlier this week he gave a less rosy outlook during an interview with The Financial Times, saying that "aggressive" timeline "will probably delayed a bit because of … health care."
More from FOXBusiness.com...
Mnuchin on Thursday also addressed the controversial border-adjustment tax, which is a proposed 20 percent tariff on goods produced outside the United States and sold domestically. He said the Trump administration is still not yet sold on the idea and has concerns over how it could impact the U.S. dollar.
While Cohn underscored the administration's intent of completing health care first, followed by tax reform and then infrastructure, Mnuchin said tax reform is a done deal regardless of the fate of the health care bill.
"Whether health care gets done or health care doesn't get done. We're going to get tax reform done," he said.
Meanwhile, on Thursday, there was some purported movement on the health care front as House Republicans floated a new amendment to the bill. A White House source told Fox News there could be a vote on the revised legislation as early as next week.
U.S. stocks got a bump from the positive health care news and optimistic rhetoric out of the administration Thursday, as the Dow Jones Industrial Average surged more than 170 points by the close of the trading day.