Mnuchin Says U.S. Is Seeking to Avoid Trade Wars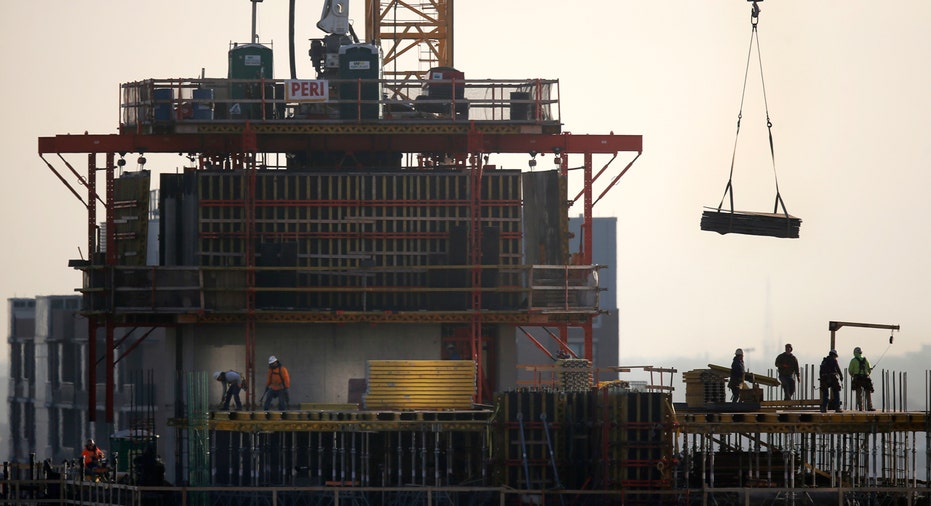 Treasury Secretary Steven Mnuchin, facing growing anxieties President Donald Trump's "America First" economic platform could trigger a damaging series of retaliatory sanctions around the world, said Thursday the administration doesn't want to start any trade wars.
Rather, Mr. Mnuchin said Washington is trying to rebalance unfair trade relationships that are harming growth in the world's largest economic engine. Fixing those inequalities, such as when countries like China manipulate their exchange rates to gain a competitive trade advantage, actually will spur global growth, he said.
But the Treasury secretary, who will be making his first appearance on the global stage Friday at a gathering of the world's finance chiefs from the Group of 20 industrialized and emerging economies, is facing a tough sell. Besides fears of unilateral sanctions sparking retaliation, Mr. Trump's policies are set to strengthen the dollar, a key sore point for the administration. Failure to solve this currency conundrum could ratchet up global trade tensions.
"Our focus is creating economic growth that is good for the United States and for the rest of the world," Mr. Mnuchin said after a meeting with German Finance Minister Wolfgang Schäuble. "It is not our desire to get into trade wars, it is our desire to deal with where there is imbalance in certain trade relations," he said.
Trump administration threats to level unilateral currency sanctions, vows to rewrite international trade deals and jabs at the World Trade Organization have spooked G-20 nations. Ahead of the G-20 meeting in the resort town of Baden-Baden, Germany, the International Monetary Fund warned that the U.S., China and other large economies risk derailing the global economy if leaders fail to fight a growing protectionist tide.
But the Treasury secretary dismissed those concerns, saying the U.S. is one of the most open markets in the world. "The president is interested in making sure that our agreements are reciprocal," he said. "He wants free and fair trade."
Mr. Schäuble, whose administration has criticized the Trump administration's trade rhetoric, sounded a note of optimism. Berlin is particularly concerned about the U.S. introducing a border-adjusted tax and the White House rolling back some financial regulations.
"We won't solve all problems in Baden-Baden, but the process will continue in a constructive and positive way. That's a very good message," he said.
But G-20 delegates were struggling late Thursday to hammer out a consensus on whether to accept a U.S. proposal to adopt a commitment to "free and fair trade," rather than past G-20 vows to avoid all forms of protectionism, an official from one of the countries said.
The U.S. administration is facing a policy contradiction. Mr. Trump says he thinks the dollar is too strong while China's yuan and Germany's euro, in particular, are too weak, giving those countries an unfair trade advantage. Yet Mr. Trump's key domestic economic proposals-and rising interest rates in the U.S.-are boosting the dollar's value.
Failure to solve this contradiction could escalate global trade tensions.
"Trump faces an impossible combination of policies if he truly wants a weak dollar," said David Bloom, global head of currency research at global bank, HSBC. "Most of his ideas point to a stronger dollar," he said, which will raise manufacturing costs and crimp demand for U.S. products overseas.
The Treasury Secretary tried Thursday to present a more moderate position than his boss, saying that while a strong dollar may cause the economy problems in the short term, in the long term, it is a sign of confidence in the world's currency reserve.
"What I am focused on is the long-term aspects of the currency and the importance of it as a stable reserve currency around the world," he said.
That is why Mr. Mnuchin will push finance ministers from China, Japan, Germany and other G-20 countries to abide by existing currency vows to not to use their exchange rates for competitive gains.
Drafting plans to sanction countries that devalue their currencies, the Trump administration repeatedly has targeted China's yuan policy, accusing the country of keeping its exchange rate artificially low and driving a $350 billion annual U.S. trade deficit with the country. And Germany's record-breaking trade surplus, the largest in the world, has put it in U.S. sights also.
"What can I as German finance minister do to reduce the surplus?" Mr. Schäuble said Thursday. Economically struggling eurozone countries don't make an attractive destination for investors and need to overhaul their economies, Berlin says.
European Central Bank President Mario Draghi last week said it is the dollar that is overvalued, not the euro that is undervalued.
And China's premier, Li Keqiang, said Wednesday that Beijing wouldn't devalue its currency and didn't want a trade war.
"The administration is trying to pretend that if countries were to stop manipulating their currency, U.S. trade would move closer to balanced," said Steven Englander, head of G10 FX strategy at Citigroup Inc. "The problem is the attractiveness of the U.S. as a place to put capital makes it hard to get that outcome."
Still, many investors are betting the dollar will continue strengthening as the Federal Reserve raises interest rates and the administration pursues corporate tax cuts and infrastructure spending. Hedge funds and other speculative investors currently hold about $16 billion in bets on a rising dollar.
Adding to Washington's currency challenges, if Beijing were to stop controlling the yuan's value right now, most economists say the country's weakening growth prospects would mean the exchange rate would plummet. The country has burned through $1 trillion propping up the yuan.
"The U.S. doesn't want China to depeg now," said Brad Setser, a senior fellow at the Council on Foreign Relations and a former top U.S. Treasury official in the Obama administration. A "free float would see devaluation that could boost Chinese exports, widening the U.S. trade deficit."
That is the exact opposite of what Mr. Trump says he wants.
When China devalued its currency in August 2015, markets tumbled across the globe as investors feared the widespread repercussions of a slowdown in the world's second-largest economy.
And too strong a dollar also could roil markets. Emerging economies have stocked up dollar-denominated debt, and a surge in the U.S. currency could trigger severe capital outflows from some of them. Since investors most likely would put their cash into U.S. assets, the dollar would rise further in a dangerous feedback loop.
The International Monetary Fund, the world's currency cop, said last year the dollar was already 10% to 20% over the value market fundamentals warrant. Since then, the dollar has risen by 7% against a basket of currencies. The IMF is worried that a further widening of that imbalance could spur more protectionist pressures in the U.S. and invite retaliation by other nations.
"Above all, we should collectively avoid self-inflicted injuries," IMF Managing Director Christine Lagarde said Tuesday. "This requires steering clear of policies that would seriously undermine trade, migration, capital flows and the sharing of technologies across borders."