Mnuchin: Boeing's sales licenses to Iran will be revoked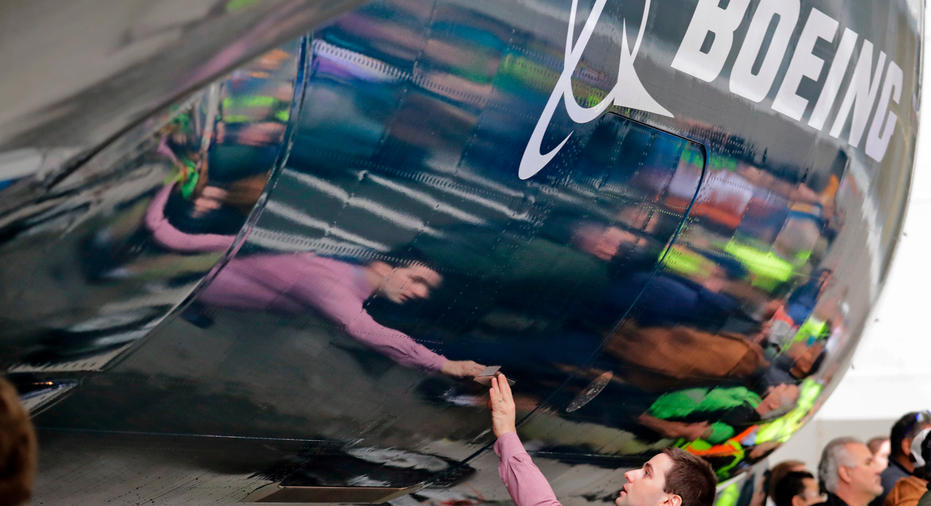 The U.S. withdrawal from the Iran nuclear deal means Boeing's licenses to sell billions of dollars in commercial jetliners to Iran will be revoked, Treasury Secretary Steven Mnuchin said Tuesday.
Mnuchin said that the existing licenses held by Chicago-based Boeing Co. and its European competitor, Airbus Group, would be invalidated by President Donald Trump's decision.
"The existing licenses will be revoked," Mnuchin told reporters.
Boeing said it would consult with the government on what comes next. "As we have throughout this process, we'll continue to follow the U.S. government's lead," the company said.
Airbus, which is subject to the U.S. license because of its use of American-made parts in its aircraft, didn't immediately respond to a request for comment.
The new sanctions against Iran will allow for certain exemptions and waivers to be negotiated, but Mnuchin wouldn't discuss what products or countries might qualify for waivers.
The Treasury secretary said that the sanctions will also sharply curtail sales of oil by Iran, which is currently the world's fifth-largest oil producer. In the case of oil sales, there will be a 180-day period for countries to wrap-up existing contracts and achieve "significant reductions" in their purchases of crude from Iran.
Mnuchin declined to spell out what the administration would consider as a "significant reduction" in purchases of Iranian oil. U.S. law gives the Treasury secretary the power to administer sanctions imposed by the president.
He said he did not expect oil prices to rise sharply because he sees other countries boosting production.
The administration's goal is to impose tough sanctions that will prompt Iran to re-negotiate the Iran nuclear deal, he said.
"These sanctions do impact all the major industries (in Iran). They are very strong sanctions," Mnuchin said. "They worked last time. That is why Iran came to the table."
Mnuchin said that the new sanctions would allow countries doing business with Iran to wind down those activities in either 90 or 180 days, depending on the type of products being sanctioned. He said companies doing business in Iran would not be able to generate new business but would be able to wrap up existing contracts.
"I don't expect we will need more time to deal with these issues," Mnuchin told reporters.