Mnuchin accepts Civil War-era letter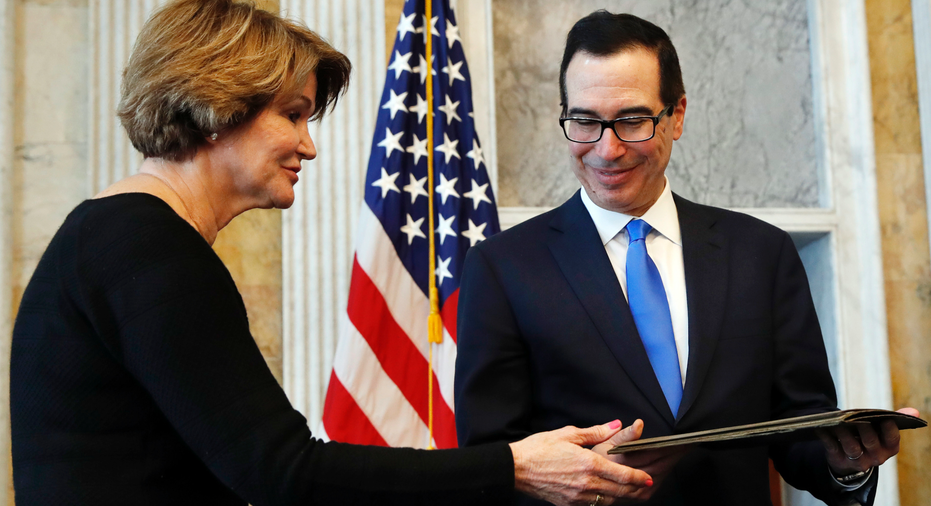 Even though Twitter didn't exist during the Civil War, government officials could still find ways to express strong feelings.
In the days leading up to the conflict in 1861, John Adams Dix, the nation's 24th Treasury secretary, wrote a letter ordering officials not to let a Union ship docked in New Orleans fall into Confederate hands, saying, "If anyone attempts to haul down the American flag, shoot him on the spot."
The phrase "shoot him on the spot" became a rallying cry in Northern states during the Civil War.
Dix's original letter was presented to the Treasury Department in a ceremony Wednesday. The nation's 77th Treasury secretary, Steven Mnuchin, expressed admiration for Dix's leadership at a "pivotal time" time in U.S. history.
Dix served as Treasury secretary for only three months, a period that spanned the end of President James Buchanan's term and the beginning of Abraham Lincoln's term. Dix would go on to win election later as governor of New York.
The letter was donated by the National Collector's Mint to the Treasury Department's library, which is celebrating its 200th year in operation.