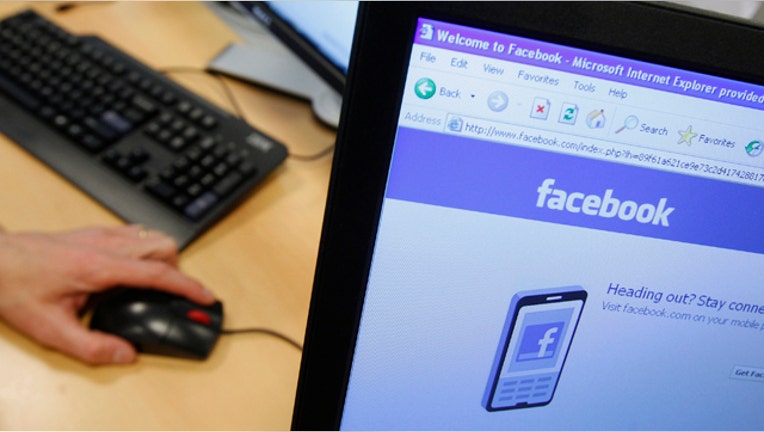 Millennials—the generation born between 1980 and the early 2000s—accounted for over 80% of active United States military personnel in 2013, according to a demographics report prepared for the Department of Defense.
This is not surprising, since there are currently over 73 million young adults ages 18-34, according to the U.S. Census, making millennials one of the largest generations in U.S. history. The designation of largest generation belongs to those born from 1946-1964; nicknamed the "Baby Boomers" because of the significant increase in birth rates after World War II.
The two generations were raised in time periods with drastically different financial landscapes. Yet, despite their diverse backgrounds and dissimilar habits as a whole, size is not their only similarity.
Views and Habits
John Diehl, SVP of Strategic Markets at Hartford Funds, notes the "Generational Cohort Theory," which says that a lot of how we think about the world is formed between the ages of 17-22. Since the formative years of each generation could be drastically different, this could lead to the investment views and habits also varying greatly.
"To many boomers, when we talk about trust or stability, up until perhaps a few years ago, the banking sector and financial sector would have been most demonstrative in terms of who did they trust," says Diehl. During their formative years, boomers would walk into a bank, deal with a local teller, see a giant steel vault and get the impression of a solid, safe institution. Contrast that with millennials experience in that sector—they saw the financial crisis of 2008, caused by the banks, during their formative years.
Meanwhile, the sector that's most trusted by millennials is technology, according to Diehl. Millennials are the first generation to have widespread access to computers and the Internet during their formative years, so it's no surprise they've gravitated towards tech. They've seen companies like Apple (NASDAQ:AAPL) and Microsoft (NASDAQ:MSFT), led by recognizable CEOs—the late Steve Jobs and Bill Gates—lead in innovation, and take on that role of familiar stability.
A study done by the MIT AgeLab on engagement between financial advisors and clients of the different generations notes another behavioral difference between boomers and millennials. While boomers see meetings as critical to getting work done and prefer conference rooms, agendas and formality, millennials prefer "less formal and more engaging places that are more like living rooms and kitchen counters to facilitate quick social exchanges. Meetings are short and less structured."
Closing the Gap
Research done by TD Ameritrade on their 6.5 million customer base shows that despite the age gap and differences in the experiences of the generations, their investing habits are rather similar. Below is a table comparing the top 10 stocks held by millennials and boomers, as well as the percentage of the average stock portfolio for each.
The stocks that show up in both lists have shown great price performance over the past few years—regardless of the target audience of their products, the age of the CEO or the year they started doing business.
"Sure, it's all about 'invest in what you know,'" says Nicole Sherrod, managing director of trading at TD Ameritrade. "And boomers and millennials are going to have different levels of exposure to different companies. But they're all using the same technology that's going to help them find these great companies."
Portfolio Analysis
Boomers and millennials alike love Apple. It is the most widely held stock of TD Ameritrade customers by a large margin, totaling over $19 billion in investments, and their customers do 75% of all trades through an iPhone, according to Sherrod.
Similarly, Facebook (NASDAQ:FB), Microsoft, and Intel, all members of the information technology sector, appear in both lists. Facebook has moved higher up the list for boomers, as moms, dads and even grandparents have not only discovered what it is, but have created active accounts themselves. Rounding out the list of stocks found on both lists are Warren Buffett's Berkshire Hathaway, Bank of America (NYSE:BAC) and General Electric (NYSE:GE).
Not surprisingly, the average boomer portfolio at TD Ameritrade is larger than that of a millennial. Being in the workforce for many more years is an obvious factor for this discrepancy. Also not a shock is the fact that millennials tend to do more of their investments through mobile means, according to Sherrod.
Boomers tend to skew higher with respect to health-care stocks than do millennials, as they have more exposure to health care at their life stage. This, according to Sherrod, explains why Johnson & Johnson appears only on the boomers' list, while millennials went for a sexier name with a polarizing CEO—Elon Musk's Tesla, which designs and manufactures electric cars.
AT&T sits as the 7th highest stock in boomer portfolios, while Chinese e-commerce company Alibaba comes in as the 6th highest stock for millennials.
"[Alibaba] is one of the first foreign brands that really popped up in a really big way," says Sherrod. "The IPO just got so much media exposure."
Not only do millennials build their portfolios around most of the same stocks that boomers do, but TD Ameritrade has found that, in its customer base, there is actually more turnover in the portfolios of boomers than in millennials.