Military Looks to Lease Space in Trump Tower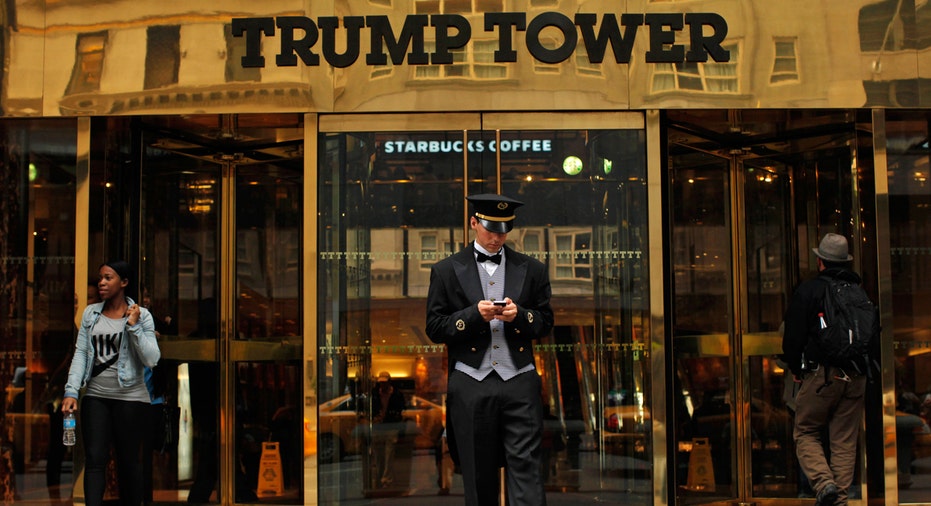 The U.S. military is looking to lease space in Trump Tower to carry out its support functions for President Donald Trump, who has both a home and an office in the New York skyscraper that bears his name.
The Department of Defense is working "through appropriate channels and in accordance with all applicable legal requirements" to acquire leased space in the building, Pentagon spokesman Lt. Col. J.B. Brindle said in a statement Tuesday, adding that it is needed for personnel and equipment to support the president there.
The U.S. military provides medical and communications services that have to be close to the president at all times, and ensures that the so-called nuclear football—a briefcase that allows the president to authorize a nuclear attack—accompanies the commander in chief when he's away from the White House.
Located on New York's Fifth Avenue, Trump Tower is owned by Tower Commercial LLC, which is owned in turn by three other entities, all ultimately controlled by Mr. Trump, according to a Jan. 19 analysis of his holdings by The Wall Street Journal.
Mr. Trump has declined to sell his assets and put the money in a blind trust run by an impartial third party—as some government-ethics experts have suggested—instead opting to hand the reins of his company to his sons and put his personal holdings in a private trust.