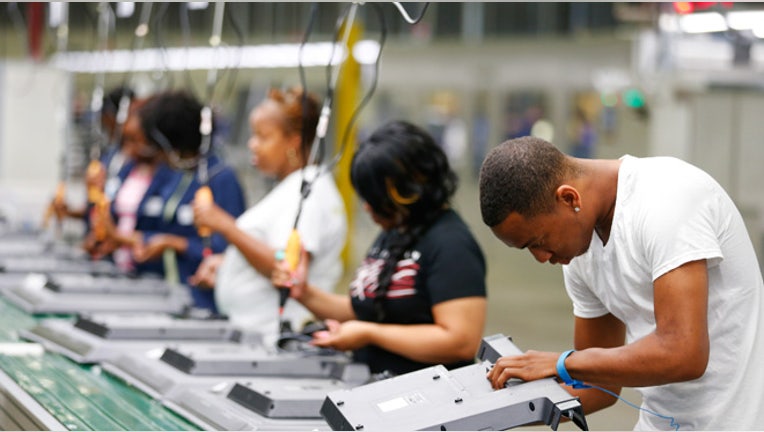 Factory activity across mid-Atlantic states edged down in October but still expanded as new orders picked up.
The Federal Reserve Bank of Philadelphia said its index of general business activity covering the regional factory sector fell to 9.7 from 12.8 in September. A reading of 0 separates expansion from contraction.
Economists surveyed by The Wall Street Journal expected the index to register at 5.0 this month.
The new orders index improved markedly, increasing to 16.3 in October from 1.4 in September. The shipments index also improved, rising 24 points to 15.3. But a bleak spot in the report is employment, which still isn't growing. The percentage of firms reporting a decrease in employees in October was 17%, exceeding the 13% reporting an increase. The current employment index edged up slightly to -4.0.
Still, the report said that overall, "firms remain optimistic about business conditions over the next six months, and prospects for employment continue to be upbeat," suggesting continued improvement in the region'smanufacturing sector.
Write to Joshua Jamerson at joshua.jamerson@wsj.com