Microsoft's Stock Split History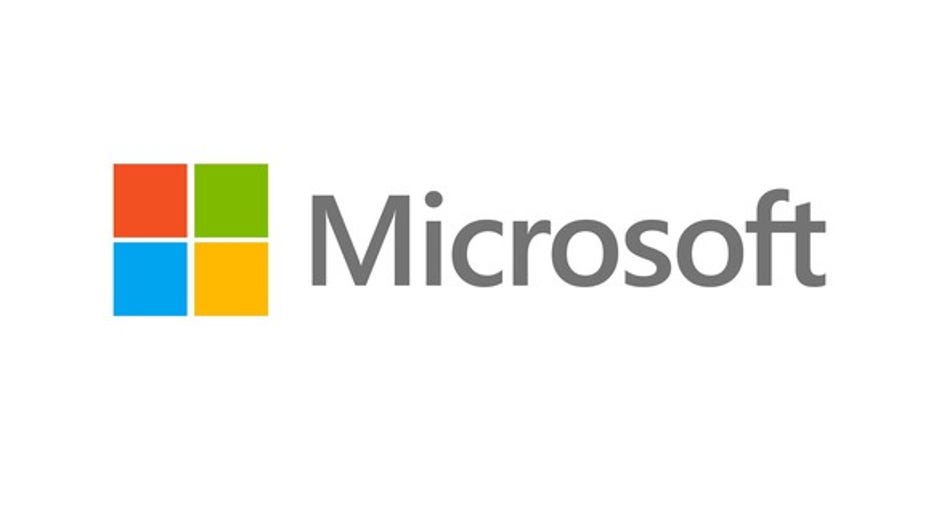 Image source: Microsoft.
Many successful companies have done stock splits repeatedly throughout their histories, and few have had as much success as Microsoft . The Redmond-based tech giant has turned franchises like its Windows operating system and Office productivity software suite into cash cows, and the resulting share-price growth has spurred Microsoft to do multiple splits to keep its share price from climbing into the stratosphere. Below, we'll look more closely at Microsoft's stock split history and what it has meant for investors.
Microsoft's history of stock splits
Here are the dates and split ratios for Microsoft's stock splits during its history as a publicly traded company:
| Date of Split | Split Ratio |
| --- | --- |
| Sept. 18, 1987 | 2 for 1 |
| April 12, 1990 | 2 for 1 |
| June 26, 1991 | 3 for 2 |
| June 12, 1992 | 3 for 2 |
| May 20, 1994 | 2 for 1 |
| Dec. 6, 1996 | 2 for 1 |
| Feb. 20, 1998 | 2 for 1 |
| March 26, 1999 | 2 for 1 |
| Feb. 14, 2003 | 2 for 1 |
Data source: Microsoft investor relations.
When you combine all the splits that Microsoft has done since going public, you can see that despite its relatively modest share price, investors who were smart enough to get in on the ground floor have done quite well. For every share that a shareholder owned prior to Microsoft's first split, you would own 288 shares -- assuming that you've never made any sales along the way.
Where have all the splits gone?
The most obvious aspect that stands out from this history of Microsoft's stock splits is that the company hasn't had an opportunity to split its shares for a long time. After making seven splits in less than a decade from 1990 to 1999, Microsoft slumped during the bear market of 2000 to 2002.
Moreover, the tech giant's decision to split its shares in 2003 looks a lot different from the motivation for past splits. In every case before the 2003 split, Microsoft shares either traded above the $100 per share level or were approaching that mark. Yet the company made the 2003 split at a price of just $48 per share.
That said, 2003 was a momentous occasion for Microsoft shareholders for another reason: It was the first time that the company declared a regular dividend. As the company described it at the time, "Declaring a dividend demonstrates the board's confidence in the company's long-term growth opportunities and financial strength." At the same time, Microsoft believed that the split in combination with paying a dividend would "make Microsoft stock look even more attractive to a broader range of investors."
Image source: Microsoft.
Were the splits successful?
Microsoft provides some interesting data along with its split history, noting the immediate short-term impact of the split on its share price. On only one occasion -- in September 1987 -- did Microsoft's stock have a closing price immediately after the split that was less than the proportional closing price on the day before the split. Specifically, Microsoft shares closed at $114.50, which would have implied a price of $57.25 after the 2-for-1 split. However, the actual closing price was just $53.50 per share.
Meanwhile, the remaining eight splits showed gains. The largest came in 1996, when the pre-split figure would have implied a $76.39 share value but the stock closed the next day at $81.75. That's a 7% gain, and it shows that even though stock splits have no theoretical impact on the value of a company, shareholders nevertheless give splits a lot of weight in their considerations.
Is another split coming?
It doesn't seem likely to expect Microsoft to split its shares in the foreseeable future. Even with its recent gains, it's only been within the past year that the stock has climbed above the $50-per-share mark. To justify a split now, the company would need to follow its 2003 strategy of making a split well below the typical $100-per-share level. Microsoft doesn't have the added impetus of declaring dividends as a reason for the move, either.
Microsoft also has the added pressure of sustaining its influence in the Dow Jones Industrials . The Dow is a price-weighted benchmark, and several of its rivals have share prices that are close to double or more where Microsoft currently trades. A split would only further weaken Microsoft's weighting in the Dow, and that won't be attractive to a company looking to regain its role as the leader of the tech industry.
Microsoft's stock split history shows how well shareholders have done over the long run. Even if Microsoft never splits its stock again, long-term investors have already seen the power of the splits it has already made.
The article Microsoft's Stock Split History originally appeared on Fool.com.
Dan Caplinger has no position in any stocks mentioned. The Motley Fool owns shares of Microsoft. Try any of our Foolish newsletter services free for 30 days. We Fools may not all hold the same opinions, but we all believe that considering a diverse range of insights makes us better investors. The Motley Fool has a disclosure policy.
Copyright 1995 - 2016 The Motley Fool, LLC. All rights reserved. The Motley Fool has a disclosure policy.