Microsoft's Phone Business Has Gotten So Bad It's Giving Away Free Phones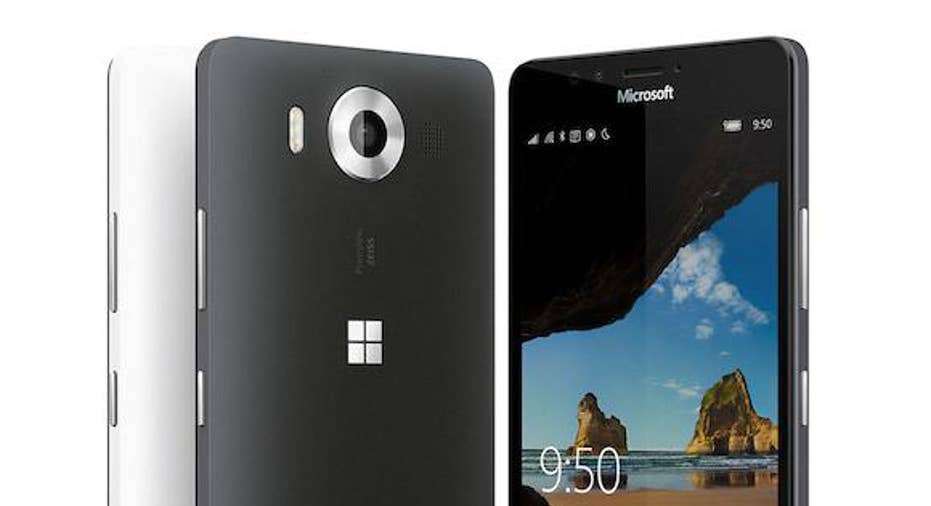 Lumia 950. Image source: Microsoft.
For the most part, the smartphone market is plagued by short product cycles. (Well, except for iPhones.) Many new flagship smartphones often get discounts just months after launching. Well, Microsoft's struggling phone hardware business is so bad that it's decided to start giving away its latest and greatest.
The company launched the Lumia 950 and Lumia 950 XL late last year. While the new Continuum feature, where the phone can dock into a monitor and keyboard and essentially become a desktop, looked pretty compelling (particularly for emerging markets), the devices don't seem to have fared all that well. Microsoft has now announced a new promotion where customers that buy a Lumia 950 XL unlocked will get a Lumia 950 for free.
Buy one Lumia 950 XL, get one Lumia 950 freeThis is a particularly aggressive promotion considering the fact that we're talking about a flagship phone being discounted to free so shortly after launch. The Lumia 950 retails by $550 by itself. It's a bad sign for Microsoft's phone business, which has already been on the ropes for a while now. In no uncertain terms, Microsoft is trying its best to clear out inventory, since phone sales have been particularly rough.
The company said last week during its earnings release that Lumia units fell an astonishing 73% to 2.3 million units. While that's not unexpected since Microsoft has been making a concerted effort to pare back its phone ambitions following the massive writedown last year of Nokia's handset business, you'd think that the remaining focus on flagship devices would at least pay off a little.
Here's CFO Amy Hood on the last conference call:
The weakness is expected to continue in the fiscal fourth quarter, with Hood adding, "For phone, we expect year-over-year revenue declines to steepen in Q4, as we work through our Lumia channel position."
The good news is that Microsoft is doing pretty well with two other important consumer-oriented businesses, Surface and Office 365 Consumer, which are easily much more important to the company's future success. CEO Satya Nadella merely inherited the misguided acquisition of Nokia's handset business. Consider it a parting gift from Steve Ballmer.
The article Microsoft's Phone Business Has Gotten So Bad It's Giving Away Free Phones originally appeared on Fool.com.
Evan Niu, CFA has no position in any stocks mentioned. The Motley Fool owns shares of Microsoft. Try any of our Foolish newsletter services free for 30 days. We Fools may not all hold the same opinions, but we all believe that considering a diverse range of insights makes us better investors. The Motley Fool has a disclosure policy.
Copyright 1995 - 2016 The Motley Fool, LLC. All rights reserved. The Motley Fool has a disclosure policy.