Microsoft wins Xbox 360 class action battle in Supreme Court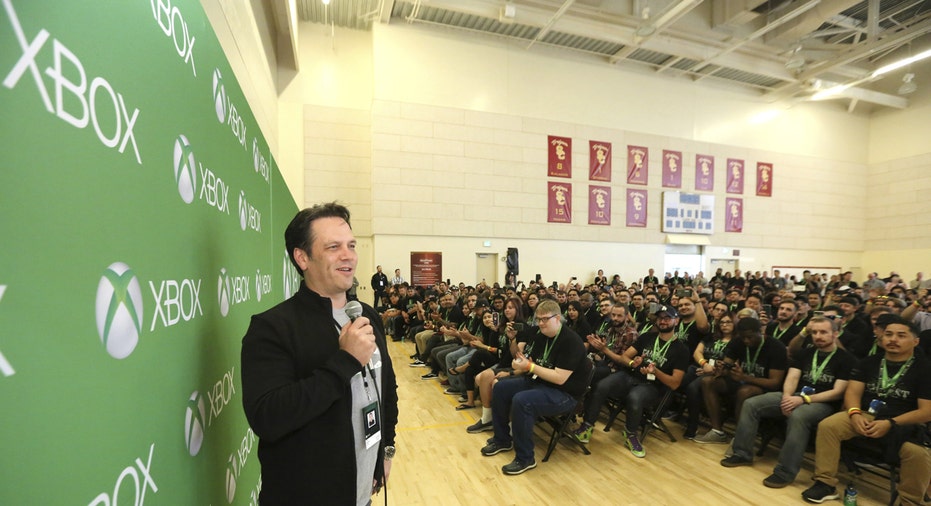 Microsoft earned a legal victory Monday after the U.S. Supreme Court rejected a bid by consumers to launch a class-action lawsuit against the tech giant amid allegations that its Xbox 360 consoles have a defect that can damage game discs.
The unanimous ruling on Monday said game owners could not use a procedural tactic to appeal a lower court decision denying them class action status. Such appeals typically aren't allowed until a lower court makes a final ruling on the merits of the case.
Business groups, including the U.S. Chamber of Commerce, had urged the court to side with Microsoft. They said a ruling for the Xbox 360 owners would have made defending against class action lawsuits more expensive and pushed businesses to settle claims.
The Supreme Court's decision came one day after Microsoft unveiled the latest edition of its game console, dubbed the "Xbox One X," at the E3 gaming expo in Los Angeles, California. The new console, which has more graphical power than Sony's PS4 Pro, will release worldwide on November 7th with a $499 price tag, the Verge reported.
The Xbox One X will reportedly be compatible with current Xbox One accessories and games, as well as existing Xbox 360 "backwards compatible" content.
Microsoft has sold millions of Xbox 360 consoles since 2005 and says only 0.4 percent of owners report disk scratching. The company says damage in many cases was caused by consumer misuse and that that game contains warnings not to move the console while a disk is inside.
When a handful of Xbox 360 owners sued, a federal judge initially said the lawsuit couldn't proceed as a class action. An appeals court declined to consider an appeal of that decision. The Xbox 360 owners then asked the judge to dismiss their case, a procedural move designed to get the appeals court to weigh in. Microsoft said that shouldn't be allowed to happen.
Justice Ruth Bader Ginsburg said for the court that voluntary dismissal does not count as a final decision that can be appealed. She said the tactic "invites protracted litigation and piecemeal appeals."
Ginsburg's majority opinion was joined by Justices Anthony Kennedy, Stephen Breyer, Sonia Sotomayor and Elena Kagan.
Justice Clarence Thomas agreed with the outcome, but wrote separately to offer different reasons. He said the game owners no longer had a case at all against Microsoft once they agreed to dismiss their claims. Thomas was joined by Chief Justice John Roberts and Justice Samuel Alito.
Justice Neil Gorsuch did not participate in the case, which was argued before he was confirmed to the court.
The Associated Press contributed to this report.