Microsoft vs. Sony: Who Won E3 2016?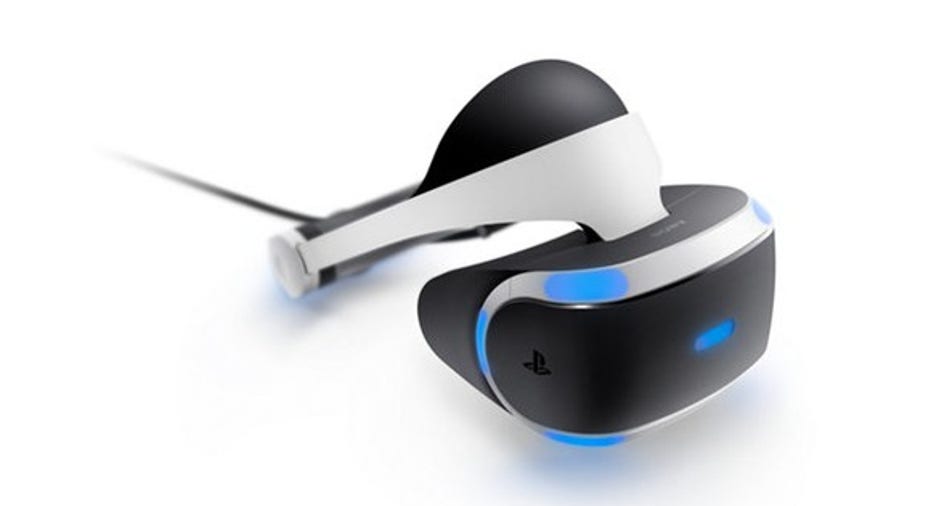 Software for Sony's PlayStation VR made big impressions at E3. Image source: Sony
With the annual E3 gaming expo drawn to a close, and both Sony and Microsoft's press conferences wrapped up, gamers and industry watchers are left to debate which company put on the better show, and what the new announcements and demonstrations could mean for each company's respective platforms.
The question of "who won E3" pops up every year, and it's sometimes treated with a significance that outweighs its predictive power, but there are years in which its happenings do signal important shifts in the gaming industry landscape -- usually when one of the big companies debuts a misguided platform strategy that gives a competitor an opportunity to capitalize on.
This year, Sony had a better overall show -- presenting what looks to be a strong software lineup alongside its virtual reality platform, but Microsoft might have given focus to a strategy that better represents the future of gaming.
Sony outshined Microsoft in games and virtual reality
While opinions on which company put on the better show at E3 might vary somewhat based on personal taste, it's probably fair to say that Sony's presented lineup generated more excitement than what Microsoft had on display. Facebook's tracking of E3-related conversations also suggests the PlayStation company generated more buzz.
Sony propped up its PlayStation 4 console and upcoming virtual reality platform, demonstrating software and hardware that should help the company maintain leadership in the current console cycle and carve out an early position in VR technologies.
Representing something of a reversal from E3 conferences in 2014 and 2015,Sony seemed more focused on presenting games than did Microsoft, and it packed an impressive string of announcements and demonstrations into its conference time. Among the standouts were a new addition to itsGod of Warfranchise, a new trailer and release date for the company's long-awaited The Last Guardianproject, as well as arange of new properties including a project from famed game designer Hideo Kojima and an exclusive Spider-Man title developed by Insomniac Games.
Microsoft had its own big franchise releases to show off, debuting new footage forGears of War 4,unveilingHalo Wars 2andForza Horizon 3, and showcasing its pirate-themed online adventure game,Sea of Thieves.Gears is spearheading Microsoft's cross-play feature between the PC and Xbox One and will be the company's big exclusive release for 2016, but the overall first-party Microsoft lineup came up a bit short in "wow" factor.
Cross-platform development and play for Xbox One and Windows 10 PCs has the potential to make an impact over time, but there were no new game announcements that would be a factor in closing the hardware sales gap with the PlayStation 4.
VR was the talk of the show ...
Sony made it clear during the event that the company is betting big on virtual reality and aims to be a first mover in the console VR space, with major third-party franchise releases, includingResident Evil 7from Capcom, Final Fantasy XV from Square Enix, Star Wars BattlefrontfromElectronic Arts, and aBatman projectfrom Time Warner all slated for compatibility with Sony's upcoming headset. VR features for these games might also make their way to other platforms, but they're currently only announced for PlayStation VR, which launches October 13 in North America at a $399 price tag.
While Microsoft's Hololens augmented reality headset made a big splash at E3 2015, the device was absent from the company's presentation this year, and virtual reality received less attention from the company in comparison to Sony.This likely has to do with virtual reality integration being limited or missing on current Xbox One consoles, instead debuting with the company's 4K-capable, VR-ready Scorpio hardware -- a platform Microsoft has promised will be the most powerful console ever when it releases in the holiday 2017 window.
A comparison of technical specs by Eurogamersuggests the Scorpiowill be substantially more powerful than Sony's upcoming PlayStation Neo hardware update, but whether a graphical processing advantage for one member of the Xbox One family will make a significant difference in overall platform sales at this point is unclear.
Sony's VR efforts have the potential to benefit from PS4's significantly larger user base (40 million units sold vs. somewhere around 20 million units for the Xbox One), while Microsoft's console virtual reality ventures might have to start at square one with Scorpio. Microsoft also debuted the Xbox One S slim line consoles at the show, but as with the currently available Xbox One editions, the S will not be ideal for VR experiences even though it does feature upgraded processing power and 4K video output capabilities.
VR did feature in Microsoft's conference, with John Carmack,legendary game designer and chief technology officer at Oculus, demoingMinecrafton a Samsung Galaxy VR headset, but even then, the focus was more on the game being updated to allow players on iOS, Android, Windows 10, and Xbox One (later this year) to play together.
... but don't underestimate cross-platform
Presenting some of the first uses of VR technology in big budget games gave Sony's conference and demo sessions a degree of excitement that Microsoft didn't match this year, but the bridging of the Xbox One and PC platforms might still prove to be the most influential thing to receive focus at either company's E3 2016 events.
Microsoft's cross-platform development and Xbox Play Anywhere program, which allows players to access digitally purchased versions of games on either an Xbox One system or a Windows 10 PC, probably won't change gaming overnight, but it's a move that seems to gel with industry trends and could wind up a better fit for the company's software and services-based model.
Sony's strength at E3 2016 signals the likelihood of continued momentum for the PlayStation 4, but Microsoft had a solid show in its own right, and neither company evidenced the type of unforced platform strategy errors that have marked the most game-changing E3 events.
The article Microsoft vs. Sony: Who Won E3 2016? originally appeared on Fool.com.
Keith Noonan has no position in any stocks mentioned. The Motley Fool owns shares of and recommends Facebook and Time Warner. The Motley Fool owns shares of Microsoft. Try any of our Foolish newsletter services free for 30 days. We Fools may not all hold the same opinions, but we all believe that considering a diverse range of insights makes us better investors. The Motley Fool has a disclosure policy.
Copyright 1995 - 2016 The Motley Fool, LLC. All rights reserved. The Motley Fool has a disclosure policy.