Microsoft Explores Self-Driving Cars With Toyota Partnership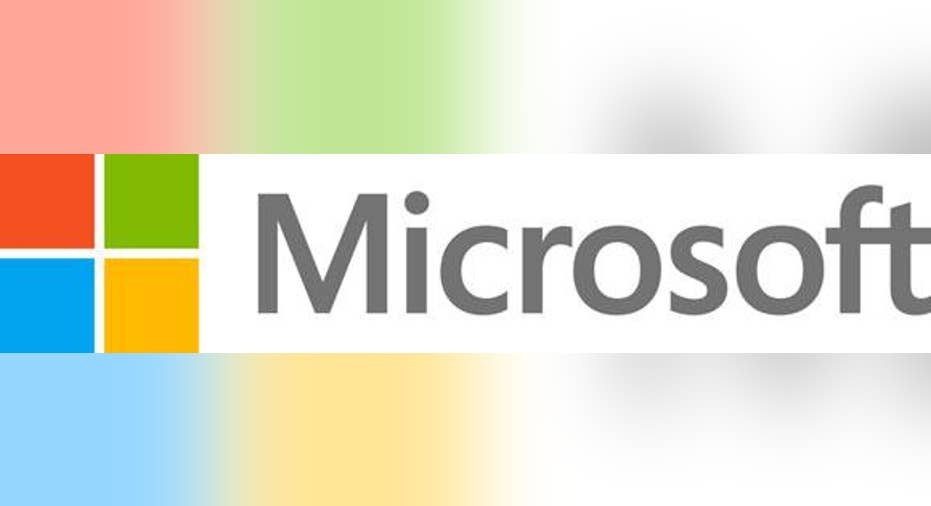 Source: Microsoft.
The efforts on the part of tech giants such as Apple and Alphabet to disrupt the automobile market have made up some of the most interesting developments in tech in recent years.
Ever late to the game, it appears Microsoft has trained its eyes on the autonomous-vehicle market as well, through a recent deepening of its long-standing partnership with Toyota . But will it make a difference for Microsoft or Toyota?
Microsoft + Toyota Last week, Toyota announced it had agreed to expand the research partnership the Japanese automaker forged with Microsoft in 2011. The new collaboration will focus chiefly on key autonomous-driving challenges, such as telematics, big data analysis, and network security.
Microsoft and Toyota will formalize their combined research efforts under a single joint venture, known as Toyota Connected, which will be based in Plano, Texas. Zack Hicks, chief information officer at Toyota Motor North America, will lead the joint effort. Initial funding reportedly totals $5.5 million.
"From telematics services that learn from your habits and preferences, to use-based insurance pricing models that respond to actual driving patterns, to connected vehicle networks that can share road condition and traffic information, our goal is to deliver services that make lives easier, Hicks is quoted as saying in the press release.
The Toyota Connected announcement makes Toyota the latest automaker to deepen its ties with Microsoft, which also enjoys deals with automakers and auto parts companies large and small, including Ford, Delphi, Qoros, Volvo, Nissan, Harman, and IAV. For a technology that remains almost entirely in the developmental phase, that's an impressive list of clients leveraging Microsoft's tech for the autonomous-vehicle world of the future.
However, the way Microsoft wishes to profit in this market differs decidedly from many of its large-cap tech competitors.
Different strokes Having missed its chance in mobile, Microsoft understands the need to create a place for itself in the coming autonomous-vehicle boom. Its strategy to profit from this space differs markedly from Apple and Alphabet.
Source: Alphabet
Those companies are both in the midst of developing plans for their own self-driving vehicles. Alphabet has been rather open with its visions for a future powered by its autonomous vehicles, though its business model isn't as clear. In typical fashion, Apple, meanwhile, has made every attempt to conceal its tech-infused electric-car efforts, dubbed Project Titan. Unlike its two rivals, which both demonstrate a clear interest in producing their own branded electric or autonomous vehicles, Microsoft sees an opportunity to help power the rest of the industry.
Self-driving vehicles and the networks that will power them will need lots of computing power to run efficiently and on schedule. Case in point: News recently brokethat both Microsoft and rival Amazon.com are in talks to provide cloud computing capabilities to Here, the mapping technology provider owned by a consortium of German automakers, including BMW, Audi, and Mercedes-Benz. According to the report, the German automakers need cloud-computing providers such as Microsoft and Amazon to help organize and utilize the tremendous amounts of real-time data that the sensors attached to the coming wave of autonomous vehicles will produce.
Seen this way, Microsoft's targeted role in the autonomous-vehicle market will be that of an infrastructure provider, rather than an automobile producer. Whether this will be a lucrative business opportunity for Microsoft remains to be seen. However, its chosen strategy has the potential to allow it to cater to a wider swath of the autonomous-vehicle market. So while Apple and Alphabet will almost assuredly occupy a more consumer-facing piece of this market, tech investors should remember that Microsoft hasn't overlooked this sizable coming market opportunity.
The article Microsoft Explores Self-Driving Cars With Toyota Partnership originally appeared on Fool.com.
Suzanne Frey, an executive at Alphabet, is a member of The Motley Fool's board of directors. Andrew Tonner owns shares of AAPL and F. The Motley Fool owns shares of and recommends GOOG, GOOGL, AMZN, AAPL, and F. The Motley Fool recommends BAMXF and MSFT. Try any of our Foolish newsletter services free for 30 days. We Fools may not all hold the same opinions, but we all believe that considering a diverse range of insights makes us better investors. The Motley Fool has a disclosure policy.
Copyright 1995 - 2016 The Motley Fool, LLC. All rights reserved. The Motley Fool has a disclosure policy.