Microsoft Corporation Dives Headlong Into AI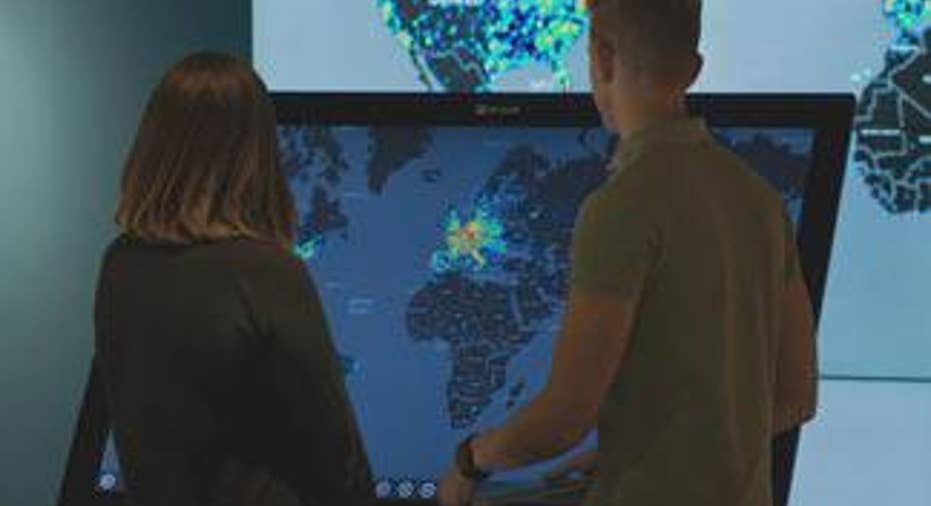 Artificial intelligence (AI), sometimes described as "machine learning," is quickly becoming a key component of several tech leaders' growth ambitions. To its credit, IBM recognized early on that the key to the fast-growing cloud market lies with the data, not the hosting platform, a fact Alphabet is beginning to take to heart as it explores the expansion of its own AI, data-centric solutions.
For Microsoft , its industry-leading cloud business is as much about offering off-site data hosting utilizing its Azure platform to grow its software-as-a-service (SaaS) suite of products. Most pundits agree that SaaS delivered via the cloud is where the real opportunity lies. That said, Microsoft's recently completed BUILD conference in San Francisco made one thing abundantly clear: Its future includes utilizing AI to enhance a person's interactive experience. And if that includes adding machine learning to Microsoft's list of cloud-based solutions, all the better.
Source: Microsoft.
The future is nowMuch was made of the fiasco that was the unveiling of Microsoft's AI-driven chatbot Tay, particularly how relatively simple it was for some tweeters to manipulate the bot to spew racial slurs. Microsoft immediately took Tay "off the shelves" to rework its security.
Alas, a week after it was reintroduced to the masses, Tay went off track again. This time hackers caused Tay to repeat the same tweet over and over again. Finally, Microsoft stepped in, deleted thousands of annoying tweets, and went "back to the drawing board." But if investors think Tay's misfortunes were enough to cause Microsoft to put the brakes on AI, CEO Satya Nadella put that to rest on day one of BUILD.
Nadella kicked off BUILD with a three-hour keynote that began with, and largely consisted of, all things AI. Despite Tay's needing a rebuild, it's clear Microsoft isn't done with bots, AI, or delivering an improved interactive user experience using machine learning. As Nadella put it, AI is "about taking the power of human language and applying it more pervasively to all of our computing."
Microsoft envisions a world in which people interact with "smart" bots, the growing number of digital assistants -- including Microsoft's Cortana -- and even bots communicating with other bots and computing assistants: all using AI to continually improve the experience.
It's not hard to imagine Microsoft's AI solutions delivered through its Azure platform, including the incorporation of machine learning to provide cloud customers with detailed data analytics and, ultimately, actionable results. As one pundit said, "All these new conversation canvases need cloud as the delivery platform." The transition to a data-centric approach to growing Microsoft's already impressive cloud seems natural.
Already a crowded fieldAlphabet's initial foray into the cloud was largely focused on data hosting. In addition to having just three data centers around the world -- though plans are for 12 more by year-end 2017 -- Alphabet seemed content conducting a cloud data-hosting price war with most anyone. No more. Alphabet recently opened its AI doors to developers to improve its functionality and capabilities.
At an annual run-rate of $4.5 billion last quarter, IBM is hardly a slouch in the cloud market. IBM can't match Microsoft's nearly $9.5 billion cloud business, but that's to be expected. Microsoft solutions, including Dynamics CRM and its flagship Office 365, are ideally suited for a smooth, easy transition to the cloud. IBM, on the other hand, has spent over $5 billion the past year to not only improve its SoftLayer cloud platform but also, and just as importantly, to enhance its AI cognitive-computing product suite.
Microsoft has already won over many investors and pundits with its augmented-reality headset HoloLens and strong cloud position, and now with AI-driven bots and analytics on the horizon, Nadella has the cloud king moving back up the list of the world's leading tech innovators.
The article Microsoft Corporation Dives Headlong Into AI originally appeared on Fool.com.
Suzanne Frey, an executive at Alphabet, is a member of The Motley Fool's board of directors. Tim Brugger has no position in any stocks mentioned. The Motley Fool owns shares of and recommends Alphabet (A shares) and Alphabet (C shares). The Motley Fool recommends Microsoft. Try any of our Foolish newsletter services free for 30 days. We Fools may not all hold the same opinions, but we all believe that considering a diverse range of insights makes us better investors. The Motley Fool has a disclosure policy.
Copyright 1995 - 2016 The Motley Fool, LLC. All rights reserved. The Motley Fool has a disclosure policy.