Microsoft Corporation and Intel Corporation Find a New Best Friend in China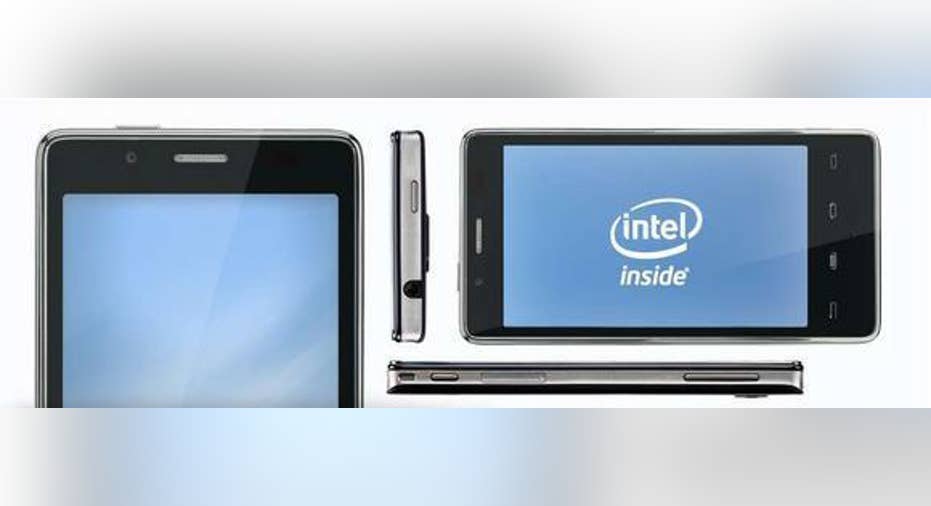 Intel and Microsoft rule the PC market, but both companies are underdogs in the mobile market. Intel lost the market to chipmakers, which licensed ARM Holdings' low-power chip designs, while iOS and Android marginalized Microsoft's Windows Phone.
Intel's and Microsoft's attempts to regain lost ground have been desperate and costly. Intel tried to buy its way back into the mobile market with costly subsidies. Microsoft, meanwhile, bought Nokia's handset unit to make first-party Windows Phones. After those phones failed to gain much ground, Microsoft took a $7.6 billion writedown on the unit and slashed thousands of jobs.
The situation looks bleak, but Intel and Microsoft have secured a powerful new ally in China. Xiaomi, the country's top smartphone maker, recently launched its first Intel-powered device, the Mi Pad 2 tablet. Unlike its Android-only predecessor, the Mi Pad 2 comes in Android and Windows versions.
The Mi Pad 2. Source: Xiaomi.
Why Xiaomi mattersXiaomi controlled over 16% of the Chinese smartphone market in the third quarter of 2015, according to IHS. Xiaomi claimed such a huge piece of the market in just over five years by selling mid- to high-range devices at low-end prices. It uses sales volume to offset lower margins, and mostly relies on low-cost marketing strategies like social media promotions. Xiaomi also releases phones in limited batches online to inflate demand and maintain tighter control over its inventory. This strategy commoditized the market and devastated former market leaders like Samsung.
Xiaomi's tablet business is much smaller than its smartphone business, and the company doesn't rank among IDC's top five tablet manufacturers worldwide. Its domestic rivals Lenovo and Huawei ranked third and fourth in the second quarter, respectively. However, that's mainly because Lenovo and Huawei sell tablets overseas, while most of Xiaomi's sales come from the Greater China area.
How Xiaomi could help IntelIntel processors power less than 3% of all Android smartphones in China, according to benchmark specialist AnTuTu. However, Intel shipped Atom processors into 46 million tablets in 2014, which accounted for about a fifth of all tablet shipments worldwide. Chinese customers reportedly bought 40% of those tablets.
In China, Intel is promoting "turnkey" reference designs which bundle its x86 chipset, wireless charging, integrated modems, and RealSense depth-sensing camera in a single package. This lets OEMs launch tablets in shorter periods of time forlower prices. But despite these aggressive strategies, Intel's tablet chip sales still fell 39% annually last quarter.
Source: Intel.
In the past, Intel's most dedicated OEM ally in tablets and smartphones was Asus. Other partners, like Samsung and Lenovo, installed Atom chips in fewer devices. Unfortunately, Asus suffers from the same problem as Intel and Microsoft -- a strong presence in the PC market and a minimal one in the mobile market. That's why Intel needs Xiaomi.
As Xiaomi leverages its strong smartphone brand to expand into tablets, it could elevate the profile of Intel's low-cost designs. By replacing Nvidia's Tegra K1 processor in the original Mi Pad with Intel's Atom X5 in the Mi Pad 2, Xiaomi has given Intel a strong vote of confidence which could resonate with other OEMs. Recent benchmarks also indicate that the $156 Mi Pad 2 ismore powerful than most of its pricier ARM-based rivals. If Intel's new design helps Xiaomi sell more tablets at decent margins, it might extend that partnership to its smartphones as well.
How Xiaomi could help MicrosoftEarlier this year, Microsoft secured deals with dozens of Android OEMs, including Samsung, to preinstall Microsoft apps on their devices. While Microsoft didn't explain why those companies all agreed to do so, I speculated that it might be to reduce or eliminate the patent-related royalty fee (estimated to be around $5) that all Android OEMs pay Microsoft.
Xiaomi might be working with Microsoft for the same reason. That would explain why it helped Microsoft develop a ROM which letsusers install Windows 10 Mobile on its Mi4 smartphones, and why it launched a Windows 10 version of the Mi Pad 2.
If Microsoft offers Xiaomi a similar deal as other OEMs for pre-installing Microsoft apps on its Android devices, both companies could benefit -- Xiaomi could sell its devices at higher margins, while Microsoft could expand its mobile ecosystem in China.
An uphill battleFor now, Intel and Microsoft's partnership with Xiaomi is probably a lopsided one. Intel probably won't profit much from sales of the Mi Pad 2, and Microsoft is probably subsidizing the Windows tablets with concessions elsewhere. That's good news for Xiaomi, but it also indicates that Intel and Microsoft are still basically buying their way into the mobile market.
But if the Mi Pad 2 sells well, Xiaomi might expand its partnership with Intel and Microsoft to its popular smartphones, which would help both companies gain ground against iOS and Android devices powered by ARM-licensed processors.
The article Microsoft Corporation and Intel Corporation Find a New Best Friend in China originally appeared on Fool.com.
Leo Sun has no position in any stocks mentioned. The Motley Fool recommends Intel. Try any of our Foolish newsletter services free for 30 days. We Fools may not all hold the same opinions, but we all believe that considering a diverse range of insights makes us better investors. The Motley Fool has a disclosure policy.
Copyright 1995 - 2015 The Motley Fool, LLC. All rights reserved. The Motley Fool has a disclosure policy.