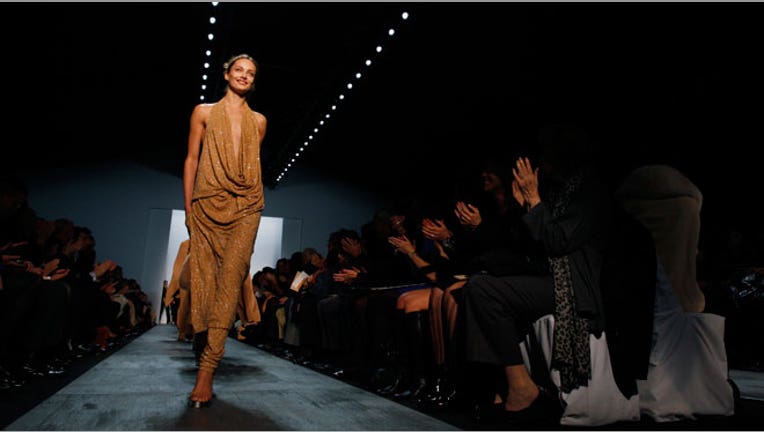 Michael Kors (NASDAQ:KORS) revealed fourth-quarter earnings and full-year guidance on Tuesday that blew away Wall Street's expectations, sending shares of the clothing designer and apparel maker surging 13%.
The newly-public company said it earned $43.6 million, or 22 cents a share, last quarter, compared with a profit of $17.4 million, or 10 cents a share, a year earlier. Excluding one-time items, it earned 21 cents a share, topping consensus calls from analysts for just 16 cents.
Revenue soared 58% to $380 million, easily surpassing the Street's view of $360.6 million. Retail net sales surged 80.3% to $172.2 million. Same-store sales leaped 36.1%.
CEO John Idol said the company's North American same-store sales climbed 37.2%, reflecting "strong demand for the Michael Kors luxury brand, our exciting assortment of fashion merchandise and our exceptional jet-set in-store experience."
Wall Street cheered as Michael Kors issued bullish guidance, projecting full-year EPS of $1.08 to $1.12 on sales of $1.7 billion to $1.8 billion. Even the low end of that range would exceed estimates from analysts for EPS of 98 cents on $1.69 billion in revenue.
For the current quarter, management sees same-store sales jumping 35%, translating to EPS of 18 cents to 20 cents and revenue of $360 million to $370 million. Those figures compare favorably with the Street's view for EPS of 17 cents on sales of $323.98 million.
"Michael Kors unique fashion designs continue to resonate with customers globally and we believe that our company has tremendous opportunity for future growth," Idol said.
Shares of Michael Kors, which went public last December, leaped 12.34% to $42.89 ahead of Tuesday's opening bell, putting them on pace to tack on to their impressive 2012 rally of 40%.