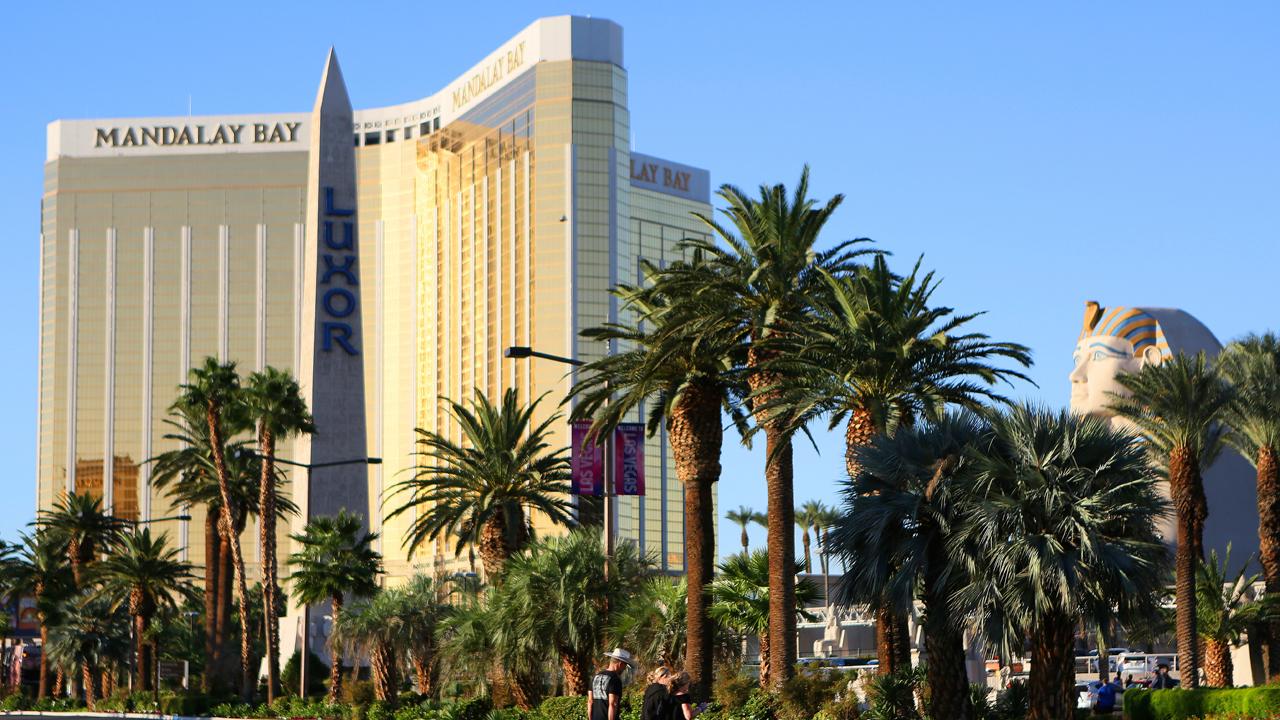 MGM Resorts International CEO Jim Murren said the entertainment company is collaborating with local authorities on Monday after a gunman killed at least 58 people in a mass shooting near MGM-owned Mandalay Bay Resort and Casino in Las Vegas.
"Our hearts and prayers go out to the victims of last night's shooting, their families, and those still fighting for their lives. We are working with law enforcement and will continue to do all we can to help all of those involved," Murren said in a statement.
In a statement posted to Mandalay Bay's Twitter account, MGM said Monday it had placed its hotels on the Las Vegas Strip "on lockdown" at the request of law enforcement. Security officials lifted the safety measures later in the morning and allowed guests to return to their hotel rooms. The company said it would make crisis counselors available for guests and employees in the wake of the attack.
Police identified Stephen Paddock, 64, as a suspect in the shooting, which occurred at an outdoor Jason Aldean concert near Mandalay Bay. More than 500 people were injured in the attack.
Aside from Mandalay Bay, MGM Resorts owns several casinos and entertainment venues in Las Vegas. Cher, George Strait, comedian Ali Wong and rapper Jay Z are all slated to perform at MGM-owned locations in upcoming days.
The company did not immediately respond to FOX Business' request for comment on whether events would occur as scheduled.
MGM Resorts shares fell more than 4% in trading after the shooting.