Messy Italian Election Pounds European Shares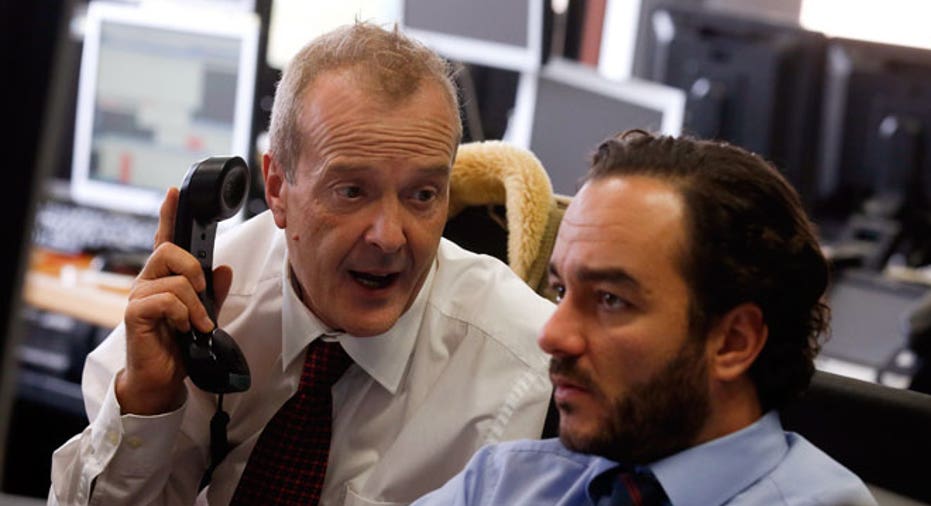 Uncertainty generated by Italy's elections rattled global stock indexes and European bond markets for a second day on Tuesday, though testimony by Federal Reserve Chairman Ben Bernanke helped limit losses in U.S. stocks.
A closely watched gauge of European stock market volatility hit a 2013 high after the muddy election outcome raised fresh concern about the outlook for the euro zone's debt crisis. Investors are fearful that the strength of the vote for anti-austerity parties will weaken efforts to reform Italy's public finances and its labor laws, damaging the euro zone's efforts to resolve its three-year old debt crisis.
Markets across Europe fell on the vote results, with Italy's FTSE MIB among the hardest hit, tumbling 4.9 percent.
U.S. stocks reversed gains after a strong start to the session.
"Europe is just one of the things that suggest we need to temper our enthusiasm further... this (vote) this should remind us the crisis has only been in remission," said Bruce McCain, chief investment strategist at Key Private Bank in Cleveland, Ohio. He sees further downside for stocks, including a possible correction. The uncertainty has led to a sharp rise in volatility, with Europe's VSTOXX index, which reflects demand for protection against a drop in major European equities, hitting a new year's high on Tuesday at 24.73.
The MSCI world equity index was down 0.8 percent, while the pan-European FTSEurofirst 300 index fell 1.3 percent.
On Wall Street, the Dow Jones industrial average was up 60.01 points, or 0.44 percent, at 13,844.18. The Standard & Poor's 500 Index was down 0.04 points, or 0.00 percent, at 1,487.81. The Nasdaq Composite Index was down 7.64 points, or 0.25 percent, at 3,108.61. Southern European government bond prices sank. Italy's 10-year bond yields were up as much as half a point to 4.86 percent, their highest since mid-December.
BERNANKE COMMENTS
Bernanke, in testimony to Congress, strongly defended the Fed's bond-buying stimulus and urged lawmakers to avoid sharp spending cuts set to start taking effect on Friday.
U.S. financial markets were rattled last week when minutes of the Fed's January meeting showed some officials were thinking of scaling back its monetary stimulus earlier than expected.
In the foreign exchange market, the dollar erased initial gains from Bernanke's comments. The dollar last traded down 0.3 percent at 91.54 yen, according to Reuters data.
The euro rebounded from a seven-week low against the dollar as investors opted to buy at cheaper levels, but the gains could prove fleeting on concerns over political deadlock in Italy. The euro rose to as high as $1.3118, rebounding from $1.3017 hit during early London hours, which was its lowest since Jan. 7. It last traded up 0.2 percent on the day at $1.3094.
The benchmark 10-year U.S. Treasury note was up 4/32 , the yield at 1.8551 percent.