Meritage Homes Corp Stock Down 12% Post Earnings: Here's What Matters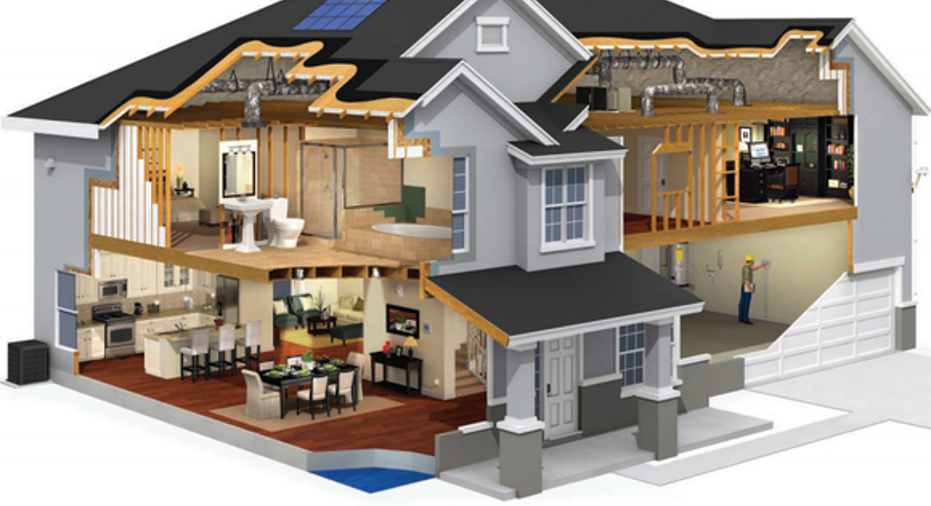 Building energy-efficient homes is helping Meritage Homes be more profitable. Image source: Meritage Homes Corp.
Shares of top-10 homebuilderMeritage Homes Corp are down 12% following the release of the company's first-quarter financial results before market open on Thursday, April 28. Frankly, it's a pretty hard drop to understand, particularly considering that the company reported pretty solid revenue and profit growth. It also ended the quarter with a stronger backlog of orders than it had one year ago, both in number of homes, and the value of that backlog.
However, there are some things that bear watching, including how the company manages rising land and labor costs, and relatively flat home orders from the year-ago quarter. Let's take a closer look at Meritage Homes' first-quarter results, and the key takeaways investors should know.
The numbersFrankly, the company reported pretty solid results:
| Metric | Q1 2016 | Q1 2015 | Change |
| --- | --- | --- | --- |
| Home closing revenue | $596 | $517.3 | 15.1% |
| Net income | $21 | $16.4 | 28% |
| Earnings per share | $0.50 | $0.40 | 25% |
| Home closed (units) | 1,488.00 | 1,335.00 | 11.5% |
Revenue and net income in millions. Source: Meritage Homes.
Key things that happened in the quarterThe company reported a strong backlog of 3,191 homes, up 16% from a year ago, with the $1.35 billion value of that backlog up 21%, as demand in many of its communities, particularly in the east region, remains very strong. However, there are a few things of note:
Home-order volume of 1,987 in the quarter was flat from the year-ago quarter, meaning that much of the backlog growth came in prior quarters. CEO Steve Hilton pointed to three things:
The company is "metering" sales in its highest-demand communities in key markets, likely to command higher prices.
The company was facing a tough comp volume after strong unit sales in some high-volume communities in the year-ago quarter.
The selling base in Texas -- particularly Houston -- was down due to lower energy prices affecting demand.
Gross margin also bears watching after declining to 17.4% from 18.5% in the year-ago quarter on higher land and labor costs, and pricing challenges in some communities due to FHA loan limits.
Labor, in particular, remains a concern for homebuilders and the construction industry as a whole. In almost a decade since the housing crisis began, many skilled construction workers who lost their jobs have left the industry. As housing starts have increased, not enough have returned, and too few new workers are taking their places in the labor pool. That means higher wages, as homebuilders compete for available labor.
The company has also found land prices to be less attractive, and acquired less of it to replace sold inventory during the past year. The company ended the first quarter of 2016 with a smaller lot supply than it had one year ago.
Reduced FHA loan limits significantly affected selling prices and margins in some CA and AZ communities that the company acquired in 2013.
While labor and land costs weighed on gross margin, the company has gained better operating leverage on its other expenses. Both sales and general and administrative expenses declined as a percentage of revenue in the quarter, to 7.8% and 5%, respectively, down from 8% and 5.7%, respectively, of sales one year ago.
The company's effective tax rate was also down significantly, in part because of the company's focus on building homes that qualify for a number of energy-efficiency tax credits. On the earnings call, management said that the value of the tax credits will be worth the equivalent of 40 basis points in gross margin in tax savings this year.
Looking aheadMeritage management held firm on its guidance for selling 7,000-7,500 homes in 2016, up from 6,500 sold in 2015. Hilton said that labor and land cost increases are no longer outpacing home values, and that they expect gross margins to return to 2015 levels in the second half of 2016.
The company continues to effectively manage its operating expenses as appropriate, as well as how it acquires land. At the same time, the company is also working to better manage its sales pace in high-volume and high-value communities. While this is impacting short-term order numbers, it's likely to generate higher revenue and profits for the long term.
CEO Steve Hilton said they could have "probably sold another 100 homes" in the quarter in communities they are metering, but the company is better served to throttle back in order to both meet demand with the available labor, and to achieve better profitability.
Put it all together, and this quarter is another reminder that homebuilding can be "lumpy" from quarter to quarter. But at the same time, Meritage management isn't making decisions based on hitting a number from one quarter to the next; instead, it seems to be striking a balance between short- and long-term goals.
The article Meritage Homes Corp Stock Down 12% Post Earnings: Here's What Matters originally appeared on Fool.com.
Jason Hall owns shares of Meritage Homes. The Motley Fool recommends Meritage Homes. Try any of our Foolish newsletter services free for 30 days. We Fools may not all hold the same opinions, but we all believe that considering a diverse range of insights makes us better investors. The Motley Fool has a disclosure policy.
Copyright 1995 - 2016 The Motley Fool, LLC. All rights reserved. The Motley Fool has a disclosure policy.