Meet the Nasdaq Composite 2.0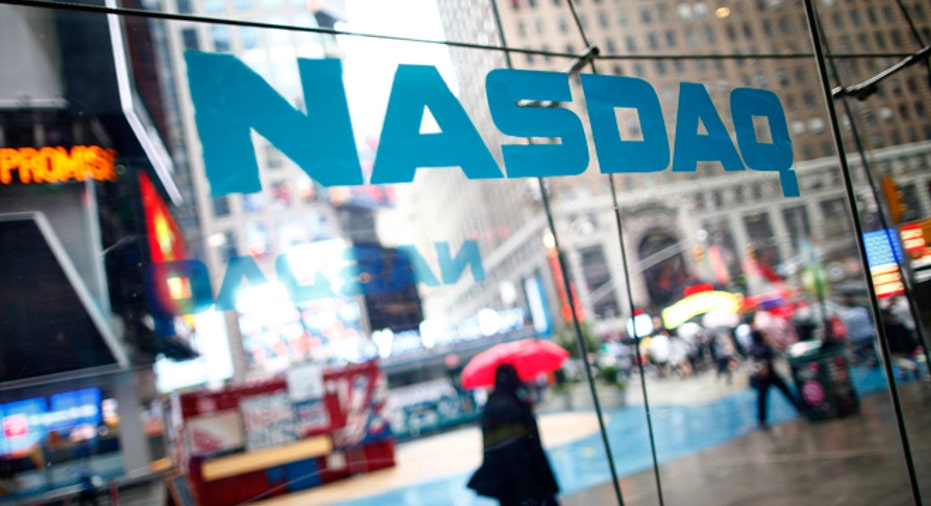 The Nasdaq Composite crossed back over the 4000 threshold earlier this year for the first time in 14 years, taking the index back to levels unseen since the heady days of the dotcom bubble.
But the so-called "tech heavy" average has changed dramatically since 2000, reflecting changes in the broader economy, the evolving capital markets and tough lessons learned from the likes of Pets.com.
According to a white paper released by Nasdaq OMX Group (NASDAQ:NDAQ) on Wednesday, IT stocks make up just 38% of the Nasdaq's market cap today, compared with 57% in 1999, and the index's top 10 list features a number of non-tech stocks such as cable behemoth Comcast (NASDAQ:CMCSA) and biotech giant Gilead Sciences (NASDAQ:GILD).
"The Nasdaq has grown up. It's more of an index of winning or robust technologies in business versus a catchall for the small cap universe," said Nicholas Colas, chief market strategist at ConvergEx.
The more mature status of Nasdaq is highlighted by the index's current median market cap weighted age of 25, which is significantly older than 15.1 in 1999.
Slimmed Down Nasdaq
Investors may be surprised to learn just how much the Nasdaq has shrunk since the dotcom bubble. Today, the composite has just 2,472 stocks listed on it, down 48% from 4,715 in 1999.
While conventional wisdom might tell you the slimmer Nasdaq is due to companies that died during the bust, the paper found that 53.9% of the market cap deletions over that span were due to merger and acquisition activity. For example, Dell delisted its shares from Nasdaq after going private in a $24.9 billion buyout last year.
The drop in the number of listings at Nasdaq also highlights a broader trend in the capital markets away from going public amid increased regulatory scrutiny in the wake of the Enron and WorldCom scandals. The number of listed U.S. common stocks has dropped from more than 8,000 in 2000 to less than 5,000 today.
"It's more expensive to be a public company today. It's more onerous and the standards are higher," said David Krein, head of index research at Nasdaq OMX. "Smaller companies that perhaps might have otherwise gone public, don't."
Richer Market Caps
Another 22.9% worth of companies relisted to another exchange, although most of the moves to IntercontinentalExchange's (NYSE:ICE) New York Stock Exchange took place between 2000 and 2002. Nasdaq has also stolen some listings from the Big Board, including former FOX Business parent News Corp. (NASDAQ:NWSA).
Even though the Nasdaq now sports 48% fewer components than in 1999, its stocks tend to be significantly more valuable than 14 years ago.
Nasdaq's total market capitalization stood at $6.27 billion at the end of 2013, up 15% from the end of 1999. The index's average market cap is 119% higher at $2.54 billion.
It's also interesting to note that today's top 10 Nasdaq stocks by market cap include less techy stocks Gilead Sciences and Comcast.
"Fourteen years ago cable TV used to just be HBO. Now it's how you get the Internet," said Colas.
Shifting Leadership
There are several stocks that were among the biggest in 1999 and remain so now, including Microsoft (NASDAQ:MSFT), Cisco Systems (NASDAQ:CSCO), Qualcomm (NASDAQ:QCOM) and Intel (NASDAQ:INTC).
The new names to crack the top 10 list are Apple (NASDAQ:AAPL), which leads all stocks with a $479 billion market cap, Google (NASDAQ:GOOG) and relative newcomer Facebook (NASDAQ:FB). There's also $154 billion Amazon.com (NASDAQ:AMZN), which is a cross between retail and Internet.
WorldCom's $228 billion market cap made it the No. 5 Nasdaq stock back in 1999, but the company went bankrupt in 2002 in one of the biggest corporate scandals in recent memory. JDS Uniphase (NASDAQ:JDSU) was No. 10 with a $75 billion market valuation, but that number has tumbled to just $3.3 billion today.
Two Nasdaq market-cap leaders in 1999 have since been acquired: Sun Microsystems by Oracle (NASDAQ:ORCL) and PC maker Dell.
While the Nasdaq still skews heavily towards the tech world, the index's bias has shifted a bit  over the years. The paper shows that about 38% of the Nasdaq's market cap stems from companies considered to be in "information technology," compared with 57% in 1999.
"That really reflects the changing mix of our economy," said Krein.
Tumbling Valuations
It's little surprise the 2014 version of the Nasdaq is valued much more cheaply than the frothy days of the 1990s. The composite's price-to-earnings ratio stood at 31 at the end of 2013, down dramatically from the eye-popping level of 152 at the end of 1999.
"The 1999 P/E ratio -- again with the benefit of hindsight -- seems otherworldly for such a broad index with nearly 4,700 members," the paper's authors wrote.
Price-to-book ratios have dropped to 3.9 from 6.7, while cash-rich companies like Apple have boosted the index's dividend yield to 1.22% from just 0.11%.
"It's no longer a very broad basket of smaller startup oriented companies. It seems to be a more robust list of businesses that have economies of scale and have more durable business models than they did during the dotcom bubble," said Colas.