McLaren Responds to Apple Rumor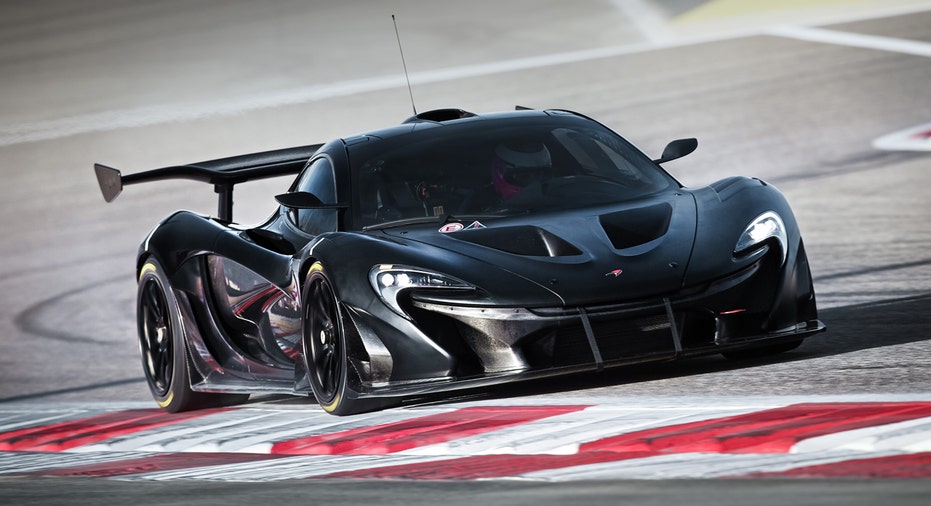 McLaren, the British supercar maker, threw cold water on a report that Apple (NASDAQ:AAPL) was in talks to acquire the company.
The Financial Times reported on Wednesday that Apple had approached McLaren Technology Group regarding a potential investment in the car company or a complete takeover. The Silicon Valley firm, known for its iPhones and Macbooks, is reportedly looking to accelerate its automotive aspirations. However, there's no truth to that story, a McLaren spokesperson told FOXBusiness.com.
"We can confirm that McLaren is not in discussion with Apple in respect of any potential investment," McLaren said in a statement.
Apple declined to comment.
McLaren, which makes pricey supercars like the million-dollar P1, delivered a record 1,654 vehicles last year. The company posted a net loss in 2014, its most recent annual financial report.
Apple is said to be interested in McLaren's expertise in automotive engineering, technology and advanced materials, such as carbon fiber and aluminum. McLaren also has a large patent portfolio.
Apple has never publicly acknowledged its secretive car project. Earlier this month, Apple reportedly laid off dozens of employees working on self-driving cars amid a shift in strategy. As a result, the Financial Times said it was unclear whether Apple would proceed with a deal for McLaren.
McLaren Technology Group consists of a Formula One team, an advanced technologies unit and the car manufacturer, McLaren Automotive. The parent company, which holds 80% of McLaren Automotive, is owned in part by founder Ron Dennis and Mumtalakat, Bahrain's sovereign wealth fund.