McLaren divorces Honda, inks F1 engine deal with Renault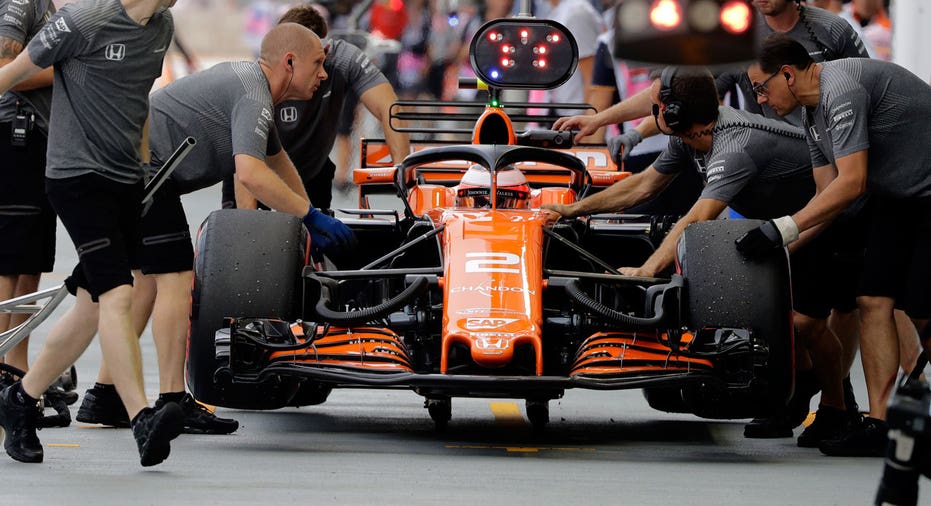 After much speculation, McLaren will end its partnership with engine supplier Honda (NYSE:HMC) at the end of the Formula One season.
McLaren has used Honda engines since 2015, but the team repeatedly suffered engine troubles on the track. As frustrations boiled over, star driver Fernando Alonso skipped the Monaco Grand Prix in favor of the Indianapolis 500 this year, much to the chagrin of Formula One executives.
McLaren will drop Honda and switch to Renault, which also announced Friday that it signed Spanish driver Carlos Sainz Jr from Toro Rosso for next year.
Alonso, a two-time Formula One champion, who has won 32 career races, has finished only three races this season with a best result of sixth.
McLaren executive director Zak Brown sensed that the writing was on the wall for Honda even before the season started.
"We knew we were in trouble in preseason testing," Brown said on Friday. "For a combination of reasons our partnership has not flourished as any of us would have wished."
Renault will supply McLaren for the next three years until 2020, a move which is likely to keep Alonso behind the wheel.
"We're going to turn our attention to Fernando now. We've been speaking a lot," Brown said. "In the not too distant future we'll be able to get something done and that should be the last big piece of the puzzle."
Renault has a far more reliable engine than Honda, with Nico Hulkenberg consistently in the points for Renault and completing 10 of 13 races. With Alonso behind the wheel, and using a Renault engine, McLaren could expect a significant performance boost next year considering it has one of the best chassis in F1.
Despite being one of the oldest drivers on the grid, the 36-year-old Alonso is still widely considered to be one of the best.
Honda, however, is staying in F1.
In a raft of changes announced on Friday, Honda announced a "multi-year" deal to supply Toro Rosso — the feeder team to Red Bull — from next season.
Honda will take over from Renault as Toro Rosso's engine supplier, with Sainz Jr leaving Toro Rosso to join Renault on a one-year deal for 2018 as part of the shake-up. He will partner Hulkenberg and replace struggling British driver Jolyon Palmer, who has not scored a point this season.
Toro Rosso team principal Franz Tost is confident the engine partnership will work, despite Honda's evident struggles.
"They have a fantastic infrastructure. I'm convinced within the next three years Honda will improve the performance dramatically," Tost said on Friday.
The Sainz Jr move is effectively a season's loan, and he is expected to return in 2019, either with Toro Rosso or Red Bull.
"We rate him as a driver very highly," Red Bull team principal Christian Horner said. "We'll be interested to see how he fares against Hulkenberg."
Frenchman Pierre Gasly, the defending F2 champion, has been touted as a replacement next year for Sainz Jr. He also came through the Red Bull junior program.
Although not yet confirmed, Red Bull is also likely to split with Renault and also take Honda engines — but reportedly from 2019. This would give Toro Rosso the chance to test out the engines over a whole season before both teams use them.
Horner has been highly critical of Renault's performance since the move to turbo hybrid engines in 2014.
Max Verstappen has failed to finish six times for Red Bull this season: Twice as often as last season.
Horner attended a news conference later Friday at the Singapore GP, where he sat alongside Renault managing director Cyril Abiteboul.
But neither made it clear what will happen between them in 2019.
"It's more on Red Bull's camp to define what's best for them," Abiteboul said. "You must appreciate there are a number of matters to be discussed. We have no obligations to disclose (anything) at this point in time."
Equally evasively, Horner added "anything beyond 2018 is speculation."
The Associated Press contributed to this report.