McKesson Finishes a Tough Fiscal Year With Solid Momentum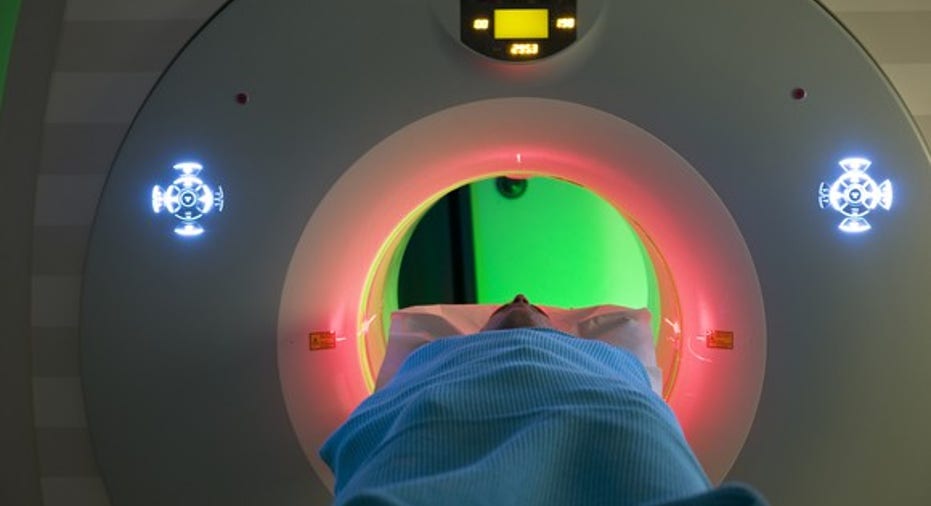 Drug-distribution specialist McKesson (NYSE: MCK) has had a tough year. Even as the overall stock market has climbed, the company's shares have suffered, as investors fear that any business related to pharmaceuticals will have a political target on its back even under the current administration. Last quarter's sluggish numbers didn't create much enthusiasm for McKesson either.
Coming into Thursday's fiscal fourth-quarter financial report, McKesson investors had hoped for a solid rebound from year-ago levels on the earnings and sales fronts. McKesson's revenue growth wasn't quite as strong as some had hoped, but the bottom-line performance from the drug distributor showed some signs of positive momentum from the company.
Let's look more closely at McKesson to see how it did, and what's ahead in the new fiscal year.
Image source: McKesson.
McKesson makes more green
McKesson's fiscal fourth-quarter results were solid from a profit perspective. Revenue gains of 4%, to $48.7 billion, were short of the 6% rise that most of those following the stock had expected to see. GAAP (generally accepted accounting principles) net income soared more than eightfold due to the creation of the company's Change Healthcare joint venture, and even on an adjusted basis, earnings of $3.42 per share trounced the consensus forecast of $3 per share.
Most of McKesson's business comes from distribution solutions, and the company saw a 5% rise in sales from the unit. Currency impacts cost McKesson about a percentage point of potential growth. In North America, market growth and acquisition activity produced a 5% rise, while international pharmaceutical distribution saw the same rise despite a seven-percentage-point currency hit. McKesson's small medical-surgical distribution business rose at a healthier 9% rate. Segmentwide, operating profits were up 10%.
The much smaller technology solutions unit saw plunging sales of 30%. Operating profit was down just 3%, however, as the segment was the one affected by the Change Healthcare venture.
CEO John Hammergren celebrated what McKesson accomplished. "As we exit a challenging fiscal year," Hammergren said, "I am encouraged by our strong fourth-quarter results." The CEO noted that even though tough industry conditions and some company-specific factors created challenges, McKesson still found ways to overcome them.
What's next for McKesson?
Taking a look at the future, McKesson thinks that the future looks bright. As Hammergren pointed out, "Due to the actions we have taken, I believe we have positioned our businesses well to address evolving market dynamics and to capitalize on future growth opportunities."
Indeed, McKesson's guidance for the coming 2018 fiscal year showed the enthusiasm that the drug-distribution giant has for its business. Adjusted earnings of $11.75 to $12.45 per share would be a decline from fiscal 2017 earnings, but the drop of roughly 4% to 9% year over year wouldn't be as poor a showing as some investors had feared. Competitive conditions and adverse trends in pharmaceutical pricing are among the reasons that McKesson won't match fiscal 2017's numbers, but the company is doing what it can to cushion any blow going forward.
McKesson investors seemed quite pleased with the company's good news on its bottom line, and the stock soared more than 7% in after-hours trading following the announcement. Yet in the long run, it will take more than a single quarter of encouraging results to create the long-term growth that investors truly want to see. Until the political climate in Washington becomes clearer, it'll be hard for McKesson to have a clear vision of what fundamental business improvement its future strategic moves are likely to produce.
10 stocks we like better than McKessonWhen investing geniuses David and Tom Gardner have a stock tip, it can pay to listen. After all, the newsletter they have run for over a decade, Motley Fool Stock Advisor, has tripled the market.*
David and Tom just revealed what they believe are the 10 best stocks for investors to buy right now... and McKesson wasn't one of them! That's right -- they think these 10 stocks are even better buys.
Click here to learn about these picks!
*Stock Advisor returns as of May 1, 2017
Dan Caplinger has no position in any stocks mentioned. The Motley Fool recommends McKesson. The Motley Fool has a disclosure policy.