McGrath RentCorp Grows in Q1 Despite Weakness in Energy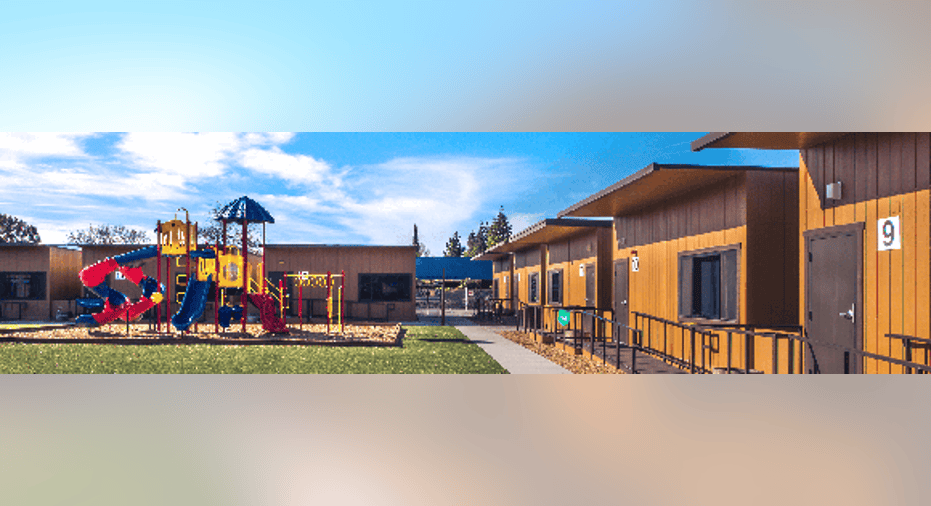 Modular school buildings are a big part ofMcGrath RentCorp's business. Image source:McGrath RentCorp.
Volatile markets in energy and electronics have made it tough for McGrath RentCorp to grow lately, but it's become a much more stable business under demand pressure. When the company reported first-quarter 2016 results after the market closed on Tuesday, it didn't report any eye-popping numbers, but it could be setting up a nice recovery in years to come.
McGrath RentCorp results: The raw numbers
| Metric | Q1 2016 Actuals | Q1 2015 Actuals | Growth (YOY) |
| --- | --- | --- | --- |
| Sales | $93.7 million | $90.2 million | 3.9% |
| Net income | $6.6 million | $6.8 million | (4.1%) |
| Adjusted EPS | $0.27 | $0.26 | 3.8% |
Data source: Company earnings release.
What happened with McGrath RentCorp this quarter? Weak oil and gas prices continue to hurt McGrath RentCorp's business, but the modular business is carrying results so far in 2016. Here are a few more key highlights from the business.
Mobile Modular division rental revenue jumped 18% in the quarter to $31.2 million, and income from operations popped 88% to $8.2 million.
TRS-RenTelco division rental revenue fell 5% to $20.9 million, and income from operations was flat at $5.2 million.
Adler Tanks division rental revenue fell 15% to $14.4 million, and income from operations was down 67% to $1.7 million.
Debt was down $15.5 million in the quarter to $365.8 million.
The dividend increased 2% from a year ago to $0.255 per share in the quarter. That's a strong yield of 4.2% at today's stock price.
Management reiterated 2016 guidance of flat revenue, operating profit, adjusted EBITDA, and earnings per share compared to 2015.
What management had to say Management said energy continues to be a difficult market to forecast, but it'll likely be weak throughout the year. But they're adjusting the cost structure of the Adler Tanks division, and if the market ever recovers, there should be nice operating leverage there.
The strength of the business continues to be mobile modular, which management thinks will offset any other weakness in the business this year. Now that it's the biggest division the company has, it should start driving operating results in a bigger way in the future.
Looking forward 2016 won't be a big growth year for McGrath RentCorp, but it'll be stable. And with a dividend yield of 4.2% and falling debt load, that's not all bad for investors considering the weakness there's been in energy.
The great news is that if the energy market improves at all in 2017 or 2018, there could be nice upside. For now, the company is in a lull, which it is weathering pretty well, all things considered.
The article McGrath RentCorp Grows in Q1 Despite Weakness in Energy originally appeared on Fool.com.
Travis Hoium has no position in any stocks mentioned. The Motley Fool recommends McGrath RentCorp. Try any of our Foolish newsletter services free for 30 days. We Fools may not all hold the same opinions, but we all believe that considering a diverse range of insights makes us better investors. The Motley Fool has a disclosure policy.
Copyright 1995 - 2016 The Motley Fool, LLC. All rights reserved. The Motley Fool has a disclosure policy.