McDonald's Stock Up 40%: Can the Rally Continue?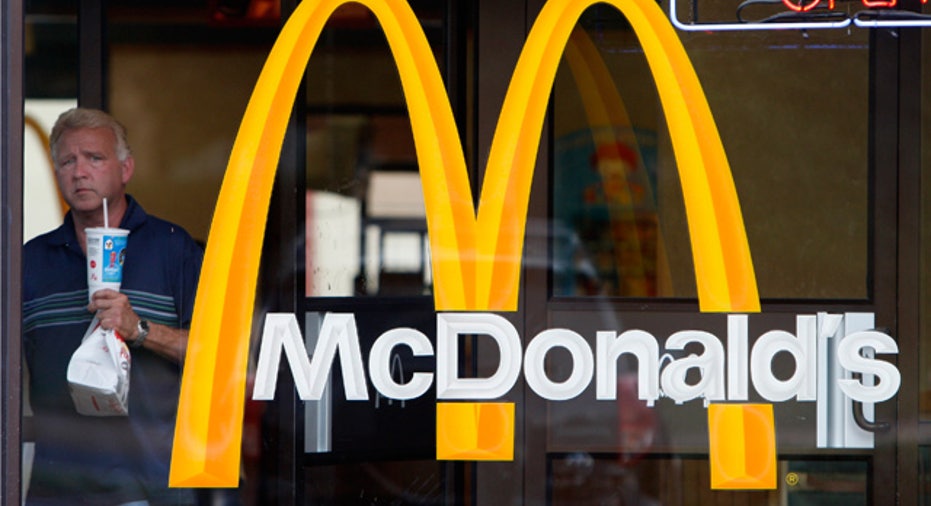 McDonald's has been firing on all cylinders lately. Shares of the fast food (NYSE:MCD) giant are up more than 40% from their lows of the past 12 months, putting the stock at historical highs as sales growth accelerates. Let's look at the main drivers behind this impressive rally and, perhaps more importantly, what the stock has to offer for investors looking ahead.
A delicious turnaround
McDonald's boasts nearly 36,500 restaurants around the world, and it's not easy to find growth when you reach such a gargantuan scale. The fast food industry is also very competitive, and many consumers around the world are increasingly seeking out healthier nutrition habits, an area in which McDonald's is not particularly well-positioned to compete. In this challenging environment, McDonald's had produced stagnant sales in key markets such as the U.S. since 2013.
However, the company is implementing a successful turnaround under the leadership of Steve Easterbrook, who took the reins as CEO in March 2015. Comparable sales in the U.S. turned positive for the first time in two years during the third quarter of 2015, and performance has remained strong since then. Product innovation has been a major growth driver lately, with initiatives such as all-day breakfast and the new McPick 2 value platform producing solid results.
All-day breakfast is already eight months old, but it continues driving sales growth for the company. Breakfast offerings are filling a pricing gap on the menu, and many customers are adding all-day breakfast items to traditional lunch or dinner orders. With such promising early results, McDonald's is working on new ways to expand all-day breakfast based on customer feedback.
The company is also focused on improving operations and offering better service to customers, especially in key areas such as accuracy and speed of service in the drive-through lane. According to management, McDonald's enjoyed a 6% year-over-year increase in overall customer satisfaction scores last quarter, so consumers are noticing a difference in their dining experience.
The cpompany reported a healthy increase of 6.2% in global comparable sales during the first quarter of 2016, while comparable sales in the U.S. grew 5.2%. According to Easterbrook, the business is delivering healthy momentum across the board, and the company is not only delivering improving financials but also gaining market share versus the competition.
During the first quarter earnings call, Easterbrook noted:
The momentum we are experiencing is broad-based. All business segments are contributing to our growth. The actions we are taking are driving notable change for our customers and giving them more reasons to visit McDonald's. This is reflected not only in our financial performance but also in the recent market share growth we are seeing across most of our major markets.
Moving forward
Product innovation remains a big part of the company's growth strategy over the middle term. McDonald's is testing burgers made with fresh beef as a replacement for frozen patties at 14 different restaurants in Dallas. Similarly, the company is experimenting with Gilroy Garlic Fries in some of its San Francisco restaurants.
The company is also testing a low-calorie breakfast menu at nearly 800 restaurants in California, including products such as egg whites, yogurt, and even kale. Millennials and young consumers are a crucial demographic segment in the fast food industry, and these customers are especially conscious of the importance of a healthy diet, so McDonald's would benefit substantially if it can gain some traction among these customers.
Looking abroad, McDonald's is betting on international growth for its store base expansion. The company has recently opened its first restaurant in Kazakhstan, broadening its global presence to 120 countries. Over the coming five years, McDonald's is planning to expanding with 1,500 restaurants in China, Hong Kong, and Korea.
Management is planning to refranchise 4,000 stores by the end of 2018, increasing the franchised store base from 82% to 95% of all units. This heavily franchised business model should have a positive effect on profit margins, making revenue and cash flow more stable and predictable for McDonald's investors going forward.
Not a value meal anymore
Turning to valuation, McDonald's stock looks reasonably priced but not particularly cheap at current prices. The shares carry a trailing price-to-earnings ratio in the neighborhood of 25 times, a premium versus the overall market, as the average company in theS&P 500 trades at around 19 times. Restaurant stocks, however, typically trade at a higher valuations with an industry average of about 28 times based on data from Morningstar.
The following table compares multiple valuation ratios for McDonald's versus competitors, includingYum! Brands, Chipotle Mexican Grill, Domino's Pizza, and Wendy's. When looking at metrics such as price-to-earnings, price-to-earnings growth, and dividend yield, McDonald's stock is trading roughly in line with other major restaurant chains.
Trailing

Forward
Company

Price-to-Earnings

PEG
Yield
McDonald's
24.8
20.8
2.35
2.8%
Yum! Brands
26.5
19.5
2.15
2.3%
Chipotle Mexican Grill
44.4
38.4
3.66
N/A
Domino's Pizza
34.2
25.3
2.15
1.2%
Wendy's
22.4
25.4
1.49
2.3%
Data source: SEC filings and FinViz
Easterbrook and his management team are doing a great job at accelerating sales growth, and McDonald's looks well-positioned for sustained performance going forward. However, the turnaround in sales is already incorporated into the valuation, and McDonald's is priced for more demanding expectations at this stage.
It's not as if the stock is overvalued, so McDonald's can still deliver solid gains for investors as long as management keeps leading the business in the right direction. On the other hand, from current price levels, returns over the middle term will probably be much more modest than in the past year.
The article McDonalds Corporation Stock Up 40%: Can the Rally Continue? originally appeared on Fool.com.
Andrs Cardenal has no position in any stocks mentioned. The Motley Fool owns shares of and recommends Chipotle Mexican Grill. Try any of our Foolish newsletter services free for 30 days. We Fools may not all hold the same opinions, but we all believe that considering a diverse range of insights makes us better investors. The Motley Fool has a disclosure policy.
Copyright 1995 - 2016 The Motley Fool, LLC. All rights reserved. The Motley Fool has a disclosure policy.