McDonald's Sees Longest Record Streak in 19 Years on Turnaround Progress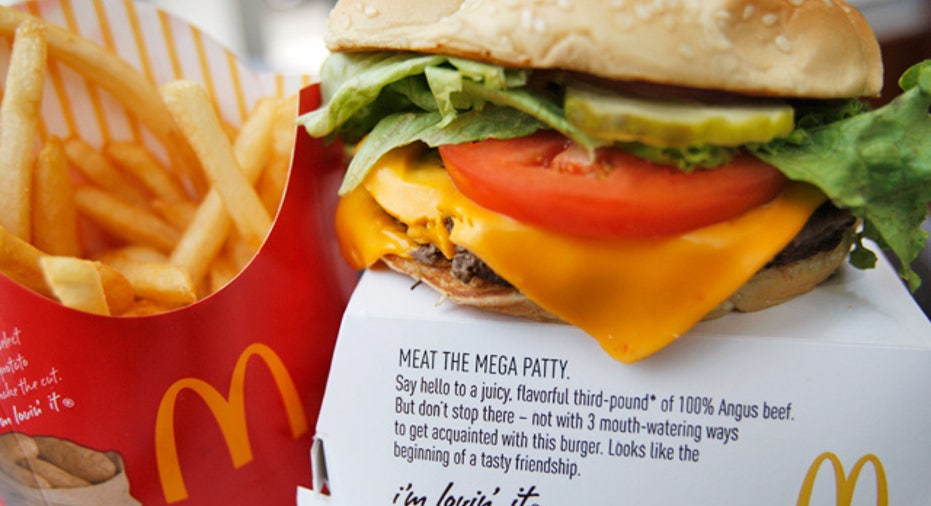 McDonald's says customization and personalization helped it easily beat Wall Street earnings expectations in the first quarter, as it posted a 4% jump in global same-store sales.
The world's biggest burger chain said its performance in the first three months of the year was driven by an expansion of its all-day breakfast offering, promotions around the Big Mac's Grand Mac and Mac Jr cousins, and value deals on its beverages – all components of its turnaround plan that focuses on simplifying the customer experience, enhancing existing menu items, and new in-store tech initiatives.
"There's a sense of urgency across the business as we take actions to retain existing customers, regain lapsed customers and convert casual customers to committed customers," CEO Steve Easterbrook said in a statement. On a call with investors and analysts, Easterbrook said the company has seen success at the value end of its business as it doubles down on focus of its core menu offerings, convenience and low prices.
"Don't underestimate the value of the core menu for us," he said. "We're feeling good that we'll have menu innovation but it won't be reckless. We can't have too many items too often. The U.S. team is getting increasingly confident about making fewer big decisions and that helps restaurant managers run better restaurants because there's less complexity."
Despite one fewer sales day this year compared to 2016's leap year advantage, McDonald's posted a 4% increase in global sales at stores open at least a year. In the U.S., sales rose 1.7% while continued momentum in the U.K. and Canada – after a successful all-day breakfast launch – helped push comp sales up 2.8% in the company's international lead segment. The high-growth segment saw an accounting benefit from pending sales of the company's China and Hong Kong businesses, while strong performance in Japan helped boost same-store sales in the foundational markets segment 10.7% in the first quarter.
For the first quarter, the company booked an 8% rise in net income to $1.21 billion, or $1.47 per share, topping expectations for profits of $1.33 a share for the quarter. Revenue of $5.68 billion was a 4% decline from the prior year, but easily beat analysts' forecasts for $5.53 billion.
McDonald's shares jumped more than 5.5% to $141.99, hitting their sixth-straight record high – its longest record streak in 19 years. So far this year, the stock has risen more than 10%.
Since he took the helm of the Golden Arches in March 2015, Easterbrook has vowed to make McDonald's a "modern, progressive burger company." The rollout of the all-day breakfast menu, combined with a ban on medically-important antibiotics in U.S. chicken, a commitment to cage-free eggs and test markets offering fresh, never frozen beef patties in the Quarter Pounder sandwiches are efforts to make good on that promise. Other initiatives include an increased focus on technology through the use of in-store kiosks where customers can skip the counter and place orders on their own, and the rollout of mobile order and pay through the brand's mobile app.
While McDonald's has seen initial success in its fresh beef push in the South despite hiccups in the rollout with slower service at the drive thru window and a learning curve with food handling and storage methods, Easterbrook said he has "absolutely no idea" at the point whether the company will expand that effort nationwide to its full range of menu offerings. Before taking it full scale, he said he's looking forward to the result and feedback from customers of the Quarter Pounder push over the next year, but so far he said he's received positive feedback from owner operators "pleading for us to go with this" in the test markets.
"It's a good indication of the change in mindset that we have around McDonalds," Easterbrook said.