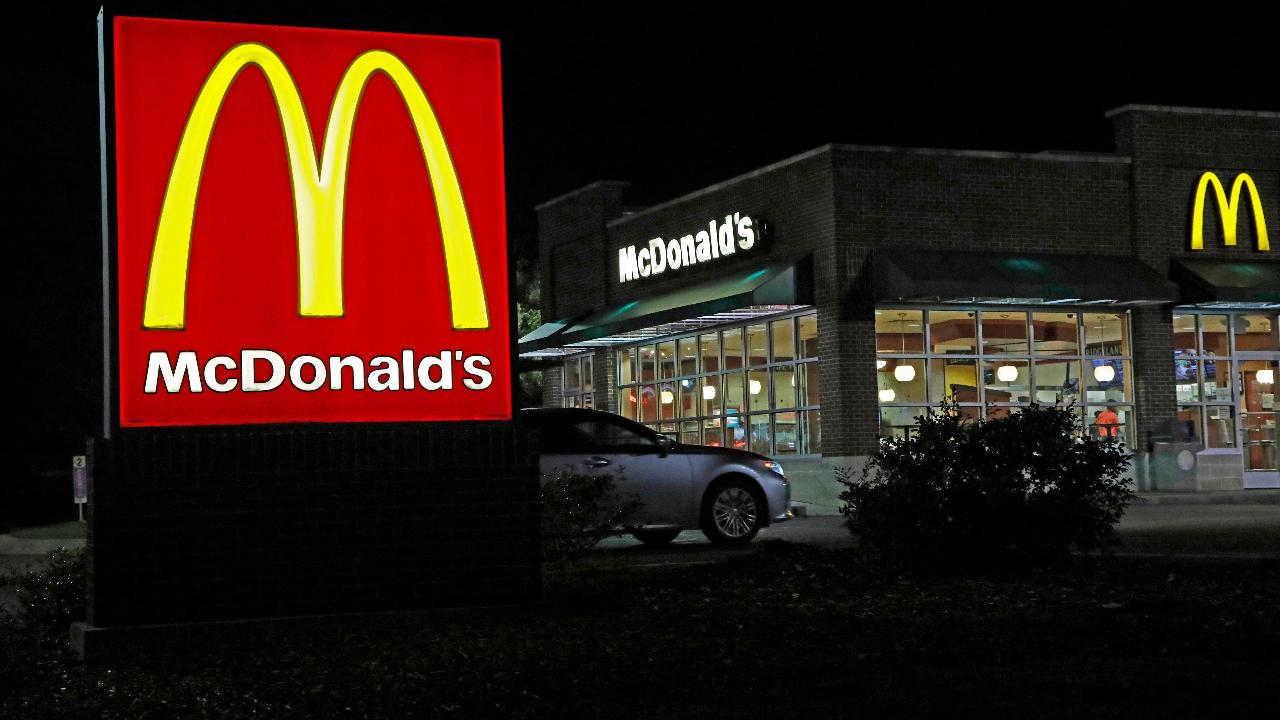 McDonald's unveiled its newest breakfast sandwich this week as the fast-food chain looks to improve store traffic despite tough competition in the critical morning hours.
The Triple Breakfast Stack is McDonald's first new breakfast sandwich in five years and is based on a popular "secret menu" option favored by some customers, the company said. The sandwich consists of two sausage patties and two slices of cheese between a McMuffin, biscuit or McGriddles.
"People have been hacking our menu for years -- so much so that it's inspired our new Triple Breakfast Stacks," said Manager of Culinary Innovation Chef Mike Haracz. "We love seeing the fun ways our customers and McDonald's crew have been creating their own takes on our classics. We can't wait to see what they come up with next – you never know what might end up on our menu."
McDonald's executives admitted during an earnings call this week that the company is losing market share to competitors during breakfast, which composes about a quarter of its sales. Discounted breakfast items at rival chains have chipped away at McDonald's hold on the market and have contributed to a decline in customer traffic.
McDonald's CEO Steve Easterbrook hinted at new breakfast menu items during the call.
"We're still losing a little share," Easterbrook said. "It's very competitive out there at breakfast."
The Triple Breakfast Stack is set to debut on Nov. 1.
Despite a slowdown during breakfast, McDonald's topped Wall Street's expectations for revenue, owing in part to a slight increase in menu prices. The chain confirmed Tuesday that it has removed Happy Meals from its value menu, resulting in a national price hike of about 25 percent for the popular item.