McDonald's Expands Fresh-Never-Frozen Beef Push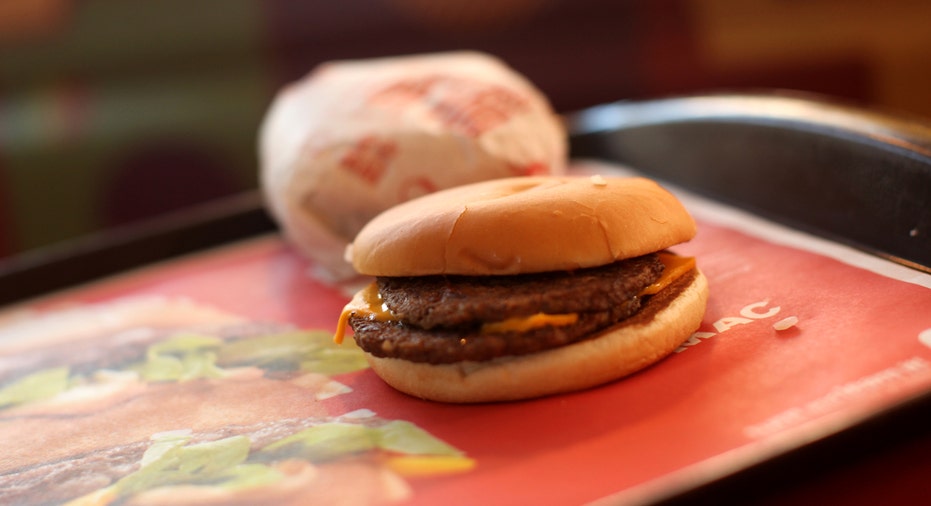 The famed beef patties at McDonald's are again getting a makeover in Texas.
In an effort to move to a more sustainable food source – a plan outlined in 2014 – the world's biggest burger chain this week took the wraps off an expansion of its fresh-never-frozen beef pilot program. Customers with a serious burger craving can now give the new patties a try in 328 North Texas restaurants.
The push further into the Lone Star state comes nearly a year after McDonald's kicked off the test with 14 restaurants in the Dallas/Fort Worth area. It expanded in November to 75 more outlets in Tulsa, Oklahoma.
"We view this latest expansion of never-frozen beef for the quarter-pound beef patties as another signal as to the direction McDonald's U.S. is likely to head – more test markets/restaurants are likely to introduce never-frozen beef in coming months," said Nomura Instinet research analyst Mark Kalinowsk, who maintained his buy rating on the stock.
The Oak Brook, Illinois-based company's renewed fresh-food push comes amid continued efforts to bolster its fast-food roots and push to put more technology into its customers' hands. Earlier this month, the Golden Arches unveiled a long-awaited refreshed global-growth plan, which included tech upgrades and a strategy to lure more hungry consumers through its doors.
"To deliver sustained growth, we have to attract more customers more often," CEO Steve Easterbrook said in a statement. "Our greatest opportunities reside at the very heart of our brand – our food, value and the customer experience."
McDonald's customers can expect to see more kiosks pop up in stores across the country which they can use to place orders. While the machines won't fully replace staff at the counter just yet, the company says they will help users personalize their order and get food into the hands of hungry customers faster. On-the-go customers can place orders on the McDonald's app and pick it up either in store or at the drive-thru window.
The company said it is also partnering with third-party partners to test delivery options.
Reaction to these efforts has been mixed from some of the chain's franchisees, according to Credit Suisse analysts Jason West and Jordy Winslow.
"Several of our contacts view these initiatives as expensive investments that are unlikely to reduce labor costs and uncertain to drive sales. Others consider such initiatives (particularly those around digital) as necessary to stay relevant with the consumer and compete in a rapidly changing environment," a note to clients read.
Those franchisees cited digital kiosks not accepting cash, parking lot space, labor issues around curbside pick-up and execution risks as some of the key areas of skepticism.
Still, the analysts said amid a backdrop of weak restaurant sales, McDonald's seems to be one restaurant chain with positive momentum behind it.
"This comes as somewhat of a surprise as we had assumed the combination of difficult compares this quarter and lapping Leap Day would weigh heavily on U.S. same-store sales. However, perhaps management's balanced promotional strategy around value and innovation, along with operational improvements that began back in 2015 are starting to drive sustainable gains," they said.
In the fourth quarter, McDonald's said global same-store sales – those at stores open at least 12 months – increased 3.8%, though U.S. same-store sales declined 1.3% as the company passed its year mark with the rollout of all-day breakfast. Full-year revenue declined 3% while adjusted earnings per share rose 13%.
Shares of the burger chain ticked up 1.38% in Friday afternoon action as the S&P 500's broader consumer discretionary sector saw a modest rise.