McDonald's Can Thank Chipotle for Its Next Big Breakfast Item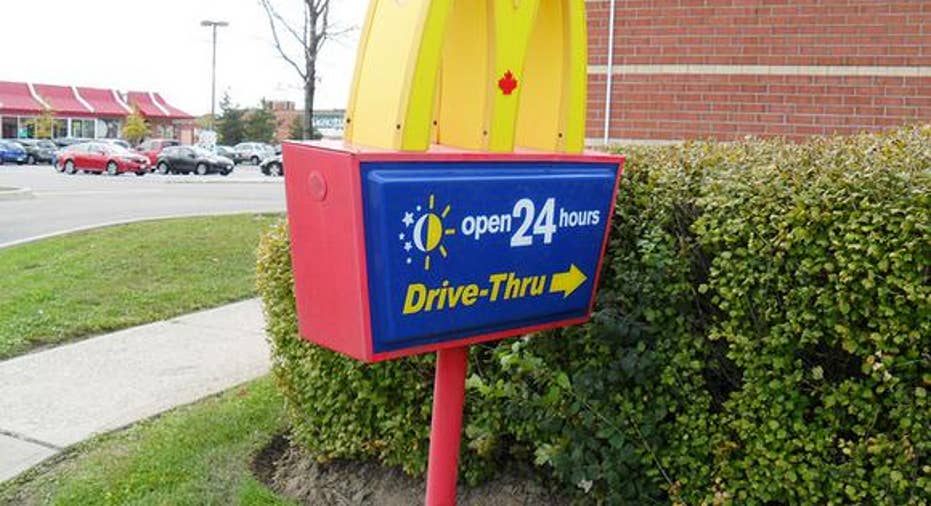 McDonald's may be about to go bowling. The world's largest burger chain has been testing breakfast bowls through Southern California since late February, and it could be a game changer when it inevitably goes national.
The bowls come in two varieties. The healthier bowl includes turkey sausage, egg whites, spinach, kale, and parmesan. It clocks in at just 250 calories. The more decadent scrambled egg and chorizo bowl -- weighing in at 460 calories -- is enhanced with salsa, Pico de Gallo, and a hash brown.
It's currently being tested through roughly 800 restaurants in the Los Angeles and San Diego markets. If successful it wouldn't be a surprise to see the low-carb options available everywhere.
Chipotle Mexican Grill put bowls on the map. The fast casual chain may be best known for its burritos, but it actually now sells more bowls than burritos. Chipotle taking the bowl mainstream has resulted in it being a fixture at several fast casual, fast food, and even casual dining chains.
McDonald's should know a bit about Chipotle. It actually owned a majority stake in Chipotle before taking it public in 2006. There's obviously a big difference between the eggy bowls at McDonald's and Chipotle's rice-based pioneers. However, consumer interest in bowls probably wouldn't be happening if it wasn't for Chipotle making them popular.
Breakfast bowls aren't the only things being tested in California. McDonald's is teaming up with Greek yogurt leader Chobani, incorporating the yogurt in its fruit parfaits (a move that shaves the calorie count from 150 to 11) as well as its McCafe smoothies.
The bowls remain the real potential game changer for a company that already dominates the breakfast market. McDonald's gets a bad rap for its lunch and dinner offerings, but it's a popular choice with morning commuters that are won over by low prices, speedy turnarounds, and the convenience of drive-thru windows. The bowls are priced at $4.39 during the test, a move that should boost the average check amount.
This isn't the only interesting breakfast entree that McDonald's is kicking around. It's testing a fried chicken patty-based McGriddle sandwich in Ohio, but that trial only involves 11 restaurants. It's getting a better read on market expectations with hundreds of its eateries serving up egg bowls for the past few weeks.
Momentum is already in the chain's corner since it made select breakfast items available all day long. The move helped McDonald's post its biggest year-over-year gain in comps in years in its most recent quarter. Premium breakfast bowls should only build on those metrics, giving McDonald's another reason to be thankful for Chipotle.
The article McDonald's Can Thank Chipotle for Its Next Big Breakfast Item originally appeared on Fool.com.
Rick Munarriz has no position in any stocks mentioned. The Motley Fool owns shares of and recommends Chipotle Mexican Grill. Try any of our Foolish newsletter services free for 30 days. We Fools may not all hold the same opinions, but we all believe that considering a diverse range of insights makes us better investors. The Motley Fool has a disclosure policy.
Copyright 1995 - 2016 The Motley Fool, LLC. All rights reserved. The Motley Fool has a disclosure policy.