Masimo Corporation Reports Solid Q4 With Growing Pulse Oximeter Sales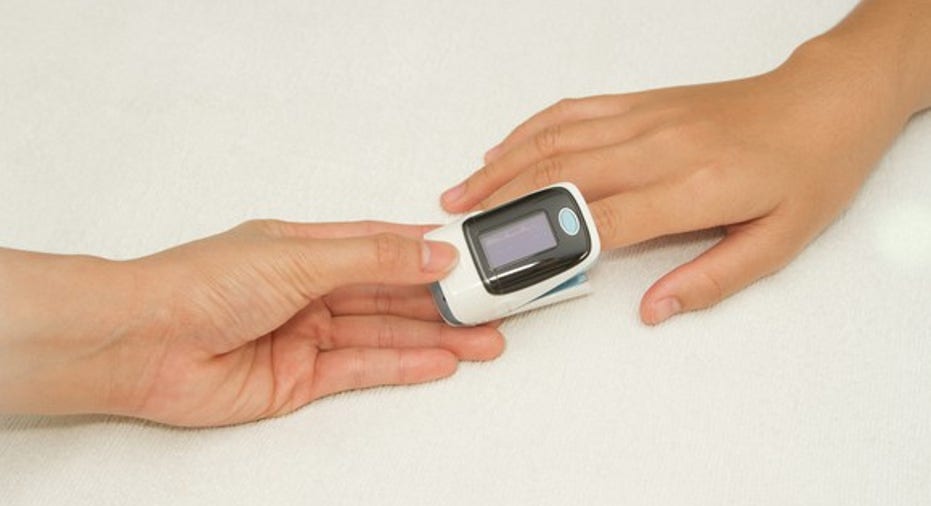 It's been a great 12 months for Masimo Corporation (NASDAQ: MASI) shareholders. The maker of noninvasive-monitoring technologies saw its stock more than double during the period.Masimo also easily surpassed expectations in each of the quarterly results announced last year.
The company had another chance to impress investors with its fourth-quarter and full-year 2016 results announced after the market closed on Tuesday. Here are the highlights from Masimo's update.
Image source: Getty Images.
Masimo results: The raw numbers
| Metric | Q4 2016 | Q4 2015 | Year-Over-Year Change |
| --- | --- | --- | --- |
| Sales | $183.2 million | $167.3 million | 9.5% |
| Net income from continuing operations | $215.3 million | $24.1 million | 793.4% |
| Earnings per share | $3.97 | $0.46 | 763% |
Data source: Masimo.
What happened with Masimo this quarter?
No, those earnings numbers from Masimo aren't mistakes. The company actually reported higher net income than sales during the fourth quarter. How? Masimo recorded a $270 million gain from its settlement with KoninklijkePhilips (NYSE: PHG).
Even without that one-time gain, Masimo had a solid fourth quarter. Product revenue increased by 10% year over year to $175.7 million, bolstered by growing shipments of its SET and rainbow SET pulse oximeters. Royalty revenue held steady compared to 2015 at roughly $7.5 million.
Direct product sales were key to the company's success, growing 10.8% year over year and making up 87% of total product revenue. Original equipment manufacturer (OEM) sales grew 4.8% in the fourth quarter compared to the prior-year period.
Masimo also kept costs under control. The company reported operating expenses (excluding the one-time settlement gain) of $83.9 million. That's slightly below the $84.5 million in operating expenses net of one-time benefits recorded in the prior-year period.
For full-year 2016, Masimo announced revenue of $694.6 million, up 10.2% year over year. Net income for 2016 was $300.7 million, an increase of nearly 261%. That comparison was helped by the Philips settlement.
What management had to say
Masimo CEO Joe Kianiliked how his company fared in 2016 and particularly in the fourth quarter. Kiani said:
Looking forward
The company provided fiscal 2017 guidance that should satisfy investors. Masimo expects 2017 revenue of around $752 million, and earnings per diluted share of $2.30.
Masimo appears to be on track to continue its success into the future. The Philips settlement paved the way for the giant medical device company to use Masimo's technology in its products. The two companies plan to conduct joint marketing and sales in the U.S. and other countries.
Perhaps the biggest risk for shareholders is that Masimo stock trades at a premium. Because of its high valuation, any bumps along the way could take their toll on the share price. For now, however, the road ahead appears to be pretty smooth.
10 stocks we like better than MasimoWhen investing geniuses David and Tom Gardner have a stock tip, it can pay to listen. After all, the newsletter they have run for over a decade, Motley Fool Stock Advisor, has tripled the market.*
David and Tom just revealed what they believe are the 10 best stocks for investors to buy right now... and Masimo wasn't one of them! That's right -- they think these 10 stocks are even better buys.
Click here to learn about these picks!
*Stock Advisor returns as of February 6, 2017
Keith Speights has no position in any stocks mentioned. The Motley Fool recommends Masimo. The Motley Fool has a disclosure policy.