Marley's granddaughter wants accountability for police stop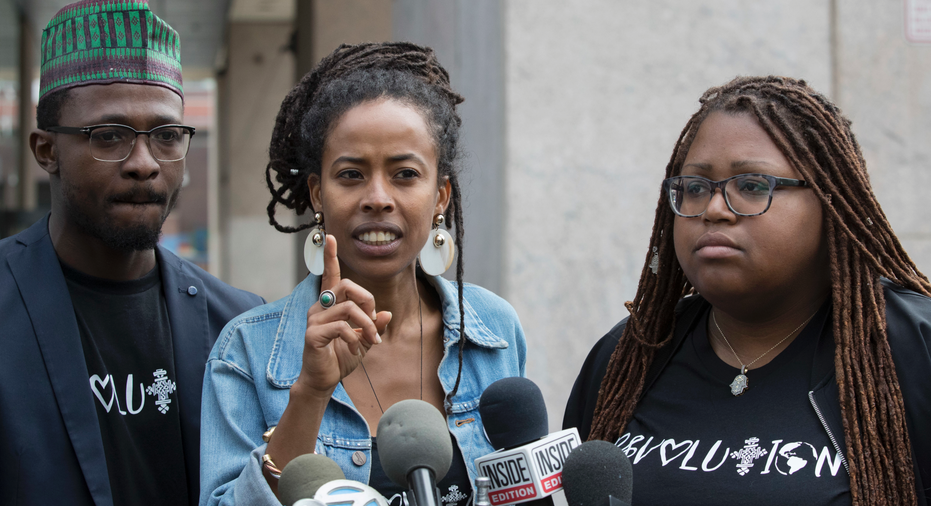 Bob Marley's granddaughter said Thursday that she felt like her life was put in danger when a woman saw her and three friends leaving an Airbnb rental in California, got suspicious and called the police.
Donisha Prendergast and her friends, Kelly Fyffe-Marshall and Komi-Oluwa Olafimihan, all of whom are black, plus an additional friend who is white, were leaving the home in Rialto on April 30 when a white neighbor called 911 and reported strangers carrying bags out of the house.
Police officers stopped the renters and questioned them for 22 minutes while they contacted the homeowner.
Rialto Police released body camera video footage showing that the officers were polite and professional. They never drew their weapons. Some engaged in joking chatter with the renters while they checked out their story.
Prendergast, though, said at a news conference Thursday in New York that she felt she was singled out because she is black. She cited instances where innocent black people have been shot by police.
"Do you not understand how you jeopardized our lives because of your fear?" she asked. "Just because I'm living here to tell this story doesn't make it any more right."
She quoted her famous singer-songwriter grandfather: "We don't need more trouble, what we need is love."
Lawyers for Prendergast, Fyffe-Marshall and Olafimihan have said they plan to sue over the incident.
At the news conference, Prendergast said the police should be investigated for how they handled the situation. So should the neighbor who called police in the first place, she said.
Fyffe-Marshall, who is a filmmaker, posted a short video of part of the encounter on Facebook, writing that they were "surrounded" by seven police cars and told to put their hands in the air.
The longer video released by Rialto police captured a cordial interaction, though one in which the black renters questioned whether the 911 call was racially motivated and expressed frustration that it was taking so long to clear up the situation.
Rialto police Chief Mark Kling said the department has been unfairly accused of racism.
___
This story has been corrected to reflect that four people were stopped by police, not three.